A Brixton Tale (2021): Film Review

A Brixton Tale (Courtesy of the Glasgow Film Festival)
A Brixton Tale is an intimate look at the power privilege has on the way stories can be controlled, and an impressive debut from Darragh Carey and Bertrand Desrochers.
---

Underneath the guise of a teenage romance, A Brixton Tale is ostensibly a film about authorship, about the way a narrative is created, shaped and presented by those behind the scenes. It's a remarkable debut feature from Darragh Carey and Bertrand Desrochers that sees wealthy wannabe filmmaker Leah (Lily Newmark) lead shy Benji (Ola Orebiyi) down a dangerous path as she makes a documentary about the South London district of Brixton.
The mix of Leah's hand-held camera and more polished footage from cinematographer Kristof Brandl amplifies the real locations and ambient noise, creating a real sense of authenticity that is fleshed out by raw, naturalistic performances from its young cast. Orebiyi, in particular, is the standout in his first lead role, conveying Benji's roiling emotions with a subtlety and nuance that suggest a bright future ahead for the young actor. The fast-paced dialogue and local slang might be a struggle for some, but the direction and physical performances convey the narrative well enough that it isn't too much of a problem. It simply emphasises the sense of realness being depicted on screen.
The trajectory of Leah and Benji's romance is somewhat predictable: a young white girl from a privileged background meets a young black boy from a rougher area, leads him into situations he is neither comfortable nor safe in for the purposes of her artistic endeavours, and then relies upon said privilege when things spiral out of control. But despite this, there's a freshness to A Brixton Tale. It's tightly edited, just on the verge of being too concise with a mere 76 minutes of run time, but its dizzying visuals and nervy energy feels very fitting for its subjects, its place and its time. Carey and Desrochers have a clear knack for packing a lot of narrative heavy lifting into small, intimate scenes with little dialogue.
See Also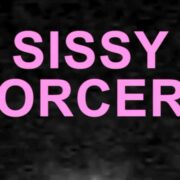 Leah's constant attachment to the camera – hear the distant cry of 'kids today!' – is somewhat of a barrier between her and the audience, but it feels like a deliberate narrative decision rather than a fault. She is specifically told to keep herself out of the documentary, and as such remains a supporting presence in the film where Benji shines brightest, but ultimately controls the narrative as a whole. It's a poignant message on class and race realities that isn't overemphasised in Carey and Desrochers' film – perhaps one of the few signs of it being their first feature film – but comes across regardless. A Brixton Tale is sharp, raw and authentic: a clear indicator of exciting things to come for everyone involved.
---
A Brixton Tale was screened digitally at the Glasgow Film Festival from 6th March, 2021. The film will open in cinemas across the UK from Friday 17th September.