A Brighter Summer Day: Defining the Taiwanese New Wave
A Brighter Summer Day (Yang & His Gang Filmmakers)
Edward Yang gives a masterful look at identity and adolescence in A Brighter Summer Day, an immersive and daring four-hour epic.
---

The Taiwanese New Wave, which lasted from the early 80s to the early 90s, gave new perspective and voice to Taiwanese Cinema. Their films examined dynamics such as politics and traditional values, but most importantly, their struggles from a complicated history (dating back from Japanese colonization all the way to the Republic of China's rule in the aftermath of WWII). Filmmakers such as Tsai Ming-liang and Hou Hsiao-hsien gave new perspective on Taiwanese life, telling stories that leaned away from commercialization and focused more on realism. Arguably the best movie to represent this era is Edward Yang's A Brighter Summer Day, widely considered by many to be his magnum opus. Clocking in at a whopping four hours (a runtime in which not a single minute is wasted), Yang defines the qualities of the Taiwanese New Wave, serving a multitude of themes, ranging from violence and friendship, that are navigated so gracefully in his distinctive worldview.
The movie takes place in the year 1960 and revolves around Si'r (Chen Chang), a teenager who begins to attend night school after his academics begin to decline. There, he takes a liking to the Little Park Boys, a gang that rivals another gang, the 217s. Despite befriending them, Si'r develops tensions with Sly (Hung-Yu Chen) whom leads the Little Park Boys after their former leader Honey (Hung-Ming Lin) goes into hiding from authorities for murder.
Honey's dispute was over his girlfriend Ming (Lisa Yang) and the victim was a member of the 217, which makes tensions between both gangs escalate to new heights. As Si'r and Ming meet, become friends and eventually get romantically involved, bloodshed and war grow between the Little Park Boys and the 217s. While all of this unravels, we also look at Si'r's family background: his parents, refugees from Communist China, who hopelessly long for their homeland as they struggle to adapt to a new culture and environment. We observe these children descend into a life of crime, with no clear path, no self-identity, and no self-belief.
Edward Yang's film is based on Taiwanese history. In 1949, when Communism took over China, many families migrated to the military governed Taiwan as a direct effect. It was there that a new generation of Chinese children were brought up, in a land that their refugeed families weren't familiar with. Many of these children had no clear direction in this environment, and soon turned to delinquency for some sense of comfort. An infamous case of a teenager killing his girlfriend also influences the story, an event that Yang recalls from his childhood. All these challenges and events reflect the characters of the film. Si'r isn't just another James Dean type rebel: he eventually finds himself resorting to extreme violence, becoming involved in a murder spree to even hitting his own principal with a bat, but, with all of this, at least he feels like he belongs somewhere, which he can't turn to family for any sort of guidance. There is also a sense of confusion with the mixed cultures we see on screen: not only with Native Taiwanese and their strict regulations but as well as the American influence of rock 'n' roll, which fuels rebellion.
See Also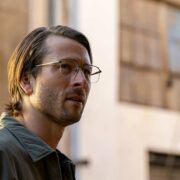 But not everything that is shown in Yang's epic film feels melancholic. A Brighter Summer Day still acts as an efficient coming of age story: Si'r encounters first love and many friendships, all of which help balance the tone, here. He experiences young love and heartbreak with Ming, and finds a truthful friendship with new student Ma (Chih-Kang Tan). There are many moments of delight, such as in one small subplot where Ming performs a screen test at a film studio close to the school. Even little moments with Si'r's family are beautiful to watch, providing some sort of wonder that can be seen in many of Yang's other movies, such as Yi Yi (2000). In one scene, we see Si'r's eldest sister translate the lyrics of an Elvis Presley song, "Are You Lonesome Tonight?", where the film's English title derives from (and, if you think about it, this highlights one of the major themes of the film: loneliness). These are the scenes that give us a breath of air from all the youthful violence. Edward Yang knows his craft well enough to not have audiences tiresome throughout.
A Brighter Summer Day carries a load in its 237-minute runtime, but the film's duration shouldn't come off as intimidating. It would not have worked the same were it not for its four hours, which are used perfectly to develop its story and characters into something mesmerizing and unforgettable. There is also no need to worry about going in without any knowledge on Taiwan's history, because in the end you still resonate with the characters and their background, which feel as universal as any other coming of age film. The only difference, here, is that Yang manages to go beyond conventions to show a story filled with politics, culture and family. And his approach to all of this is almost novel-like, never failing to be engrossing and making one wish that it would never end. A Brighter Summer Day is Yang's best work, and the prime example of the Taiwanese New Wave.