8 Movies That Will Excite Students for College

The Social Network, Accepted, Legally Blonde (Columbia, Universal, MGM)
---
The importance of education has been numerously proven throughout history. For young people, enrolling in college can be a way to secure a stable future for themselves, but education is also getting more and more challenging, not to mention expensive. Whether you still don't know if you'd like to go to uni or you need a little encouragement, we are here to help! Below are 8 movies that will excite students for college, and that will put you in the right mood and hopefully help you make a decision!
Only around 35% of US citizens actually acquire a degree, as others either decide to pursue various careers or simply get scared off. If that sounds like you, the first thing you need to know is that college isn't that scary. Of course, there is always the possibility to hire a professional to do my paper, but you'll also find that what you'll remember the most about university are the people you'll meet and the experiences you'll make. Still not convinced? Take a look at these 8 movies that will definitely get you in the right mood for college!
---
The Social Network (2010)
David Fincher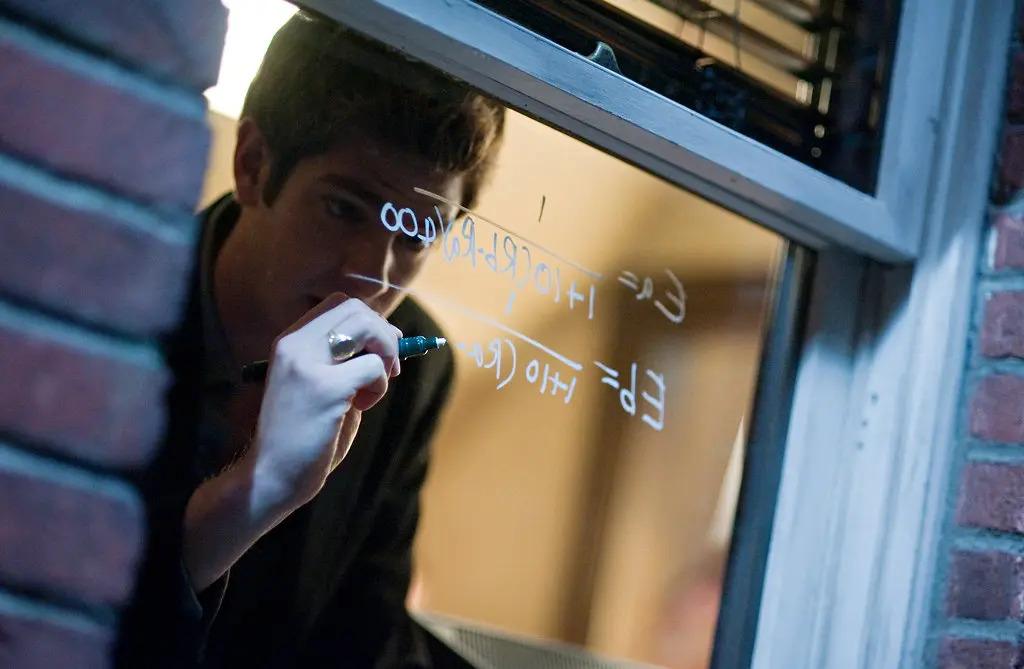 The first movie on the list is about the founder of Facebook, Mark Zuckerberg. The Social Network is one of David Fincher's most successful movies, and the reason why audiences like it so much is that it's not just the (partly fictionalized) story of how Facebook came to be, but also a complex, gripping movie that often feels like a thriller due to a clever narrative device and a truly excellent script from Aaron Sorkin.
Based on Ben Mezrich's bestselling 2009 book "The Accidental Billionaires," the film begins from a simple premise: young Harvard undergraduate Mark Zuckerberg (Jesse Eisenberg) is a computer genius, but the same can't be said of his social skills. At the beginning of the movie, his girlfriend (Rooney Mara) leaves him, and that leads him to dedicate all of his energies to a project that's meant to shame her while giving him an ego boost. His roomate Eduardo (Andrew Garfield) gets involved, and, with the help of Napster founder Sean Parker (Justin Timberlake), this leads to the creation of Facebook. But Mark's confidence grows even more, eventually earning him two separate lawsuits and alienating him from all his friends.
With excellent performances from the entire cast, The Social Network is David Fincher at his best, and an absolute must watch for any film fan.
---
Mona Lisa Smile (2003)
Mike Newell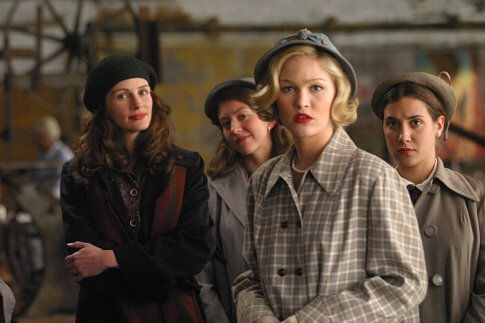 Mona Lisa Smile is set in the 1950, at a private, all-women's school where a non-conformist art history teacher named Katherine Ann Watson (Julia Roberts) encourages young women to look beyond their prescribed gender roles and pursue their dreams. Apart from having a great plot, this movie features a great cast that also includes Kirsten Dunst as its main antagonist – a woman who disagrees with Katherine's methods and ideals about marriage and life. Mona Lisa Smile is not only an enthralling, thoroughly original movie, but it's also a film that will teach you to think for yourself and empower you to stand up for your rights.
---
The Internship (2013)
Shawn Levy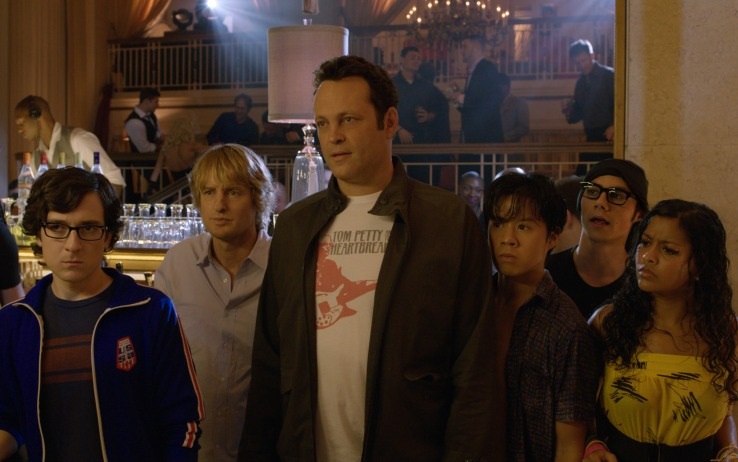 The Internship is set not on campus but in one of Google's offices. The plot spins around unemployed friends Buddies Billy (Vince Vaughn) and Nick (Owen Wilson), who are struggling to find a job as fresh graduates tend to get hired instead. When they land an internship at Google, one of the world's biggest tech companies, they have to compete with some of the best and most tech-savvy young talents. Wilson and Vaughn shine in a comedy movie that doesn't revolutionize the genre but will still entertain you while making you think about what comes after college.
---
Accepted (2006)
Steve Pink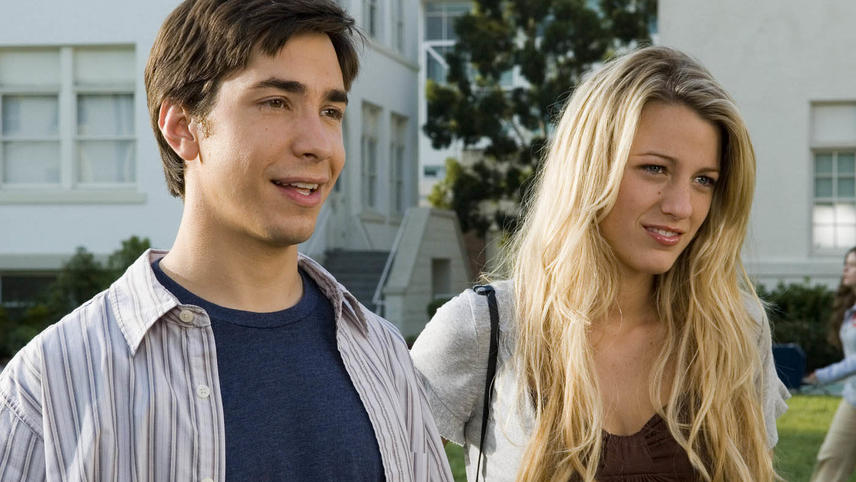 Accepted tells us the story of a high-schooler who gets rejected by all the schools he applies to, and who decides to create his own university instead, with the help of some friends. This 2006 film is not without flaws, but its original premise and its all-star cast – Justin Long, Blake Lively, Jonah Hill and Robin Lord Taylor, among others – are its selling point.
---
The Blind Side (2009)
John Lee Hancock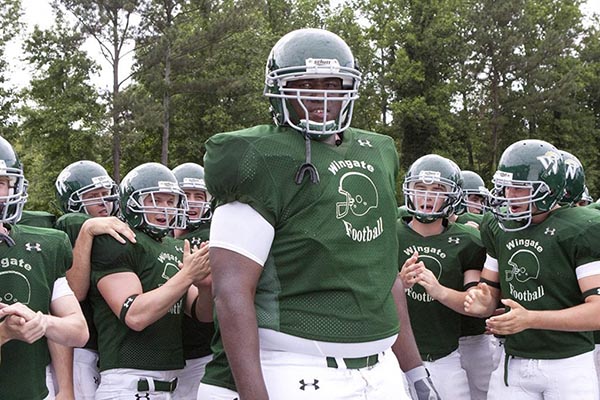 This 2009 biographical sports drama tells the story of a homeless teen who lives on the street while attending high school, until a kind woman named named Leigh Anne (Sandra Bullock) adopts him, and his life completely changes. Michael's (Quinton Aaron) new family helps him pursue his dream of becoming a professional NFL player and overcome his learning struggles at school. The Blind Side is inspiring and motivational, and the performances in particular make it worth a watch.
---
Legally Blonde (2001)
Robert Luketic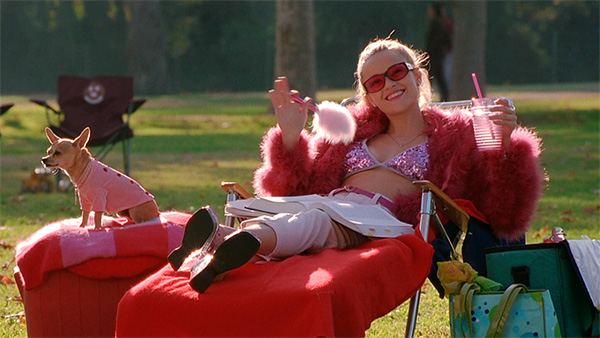 Here's a classic college movie that you'll absolutely fall in love with, if you haven't already. At the center of the film is popular sorority queen Elle Woods (Reese Witherspoon), whose boyfriend breaks up with her when he gets accepted to Harvard because she's not "serious" enough for him. To get him back and prove him wrong, Elle follows him to Harvard, where, after much hard work, she achieves her goal of showing him that she's more than just a "blonde".
Legally Blonde might sound like a trivial watch judging by the synopsis alone, but there's so much more to this little gem, starting from Witherspoon's performance and a well-written script that gives us a relatable and authentic protagonist. It's a film what will stay with you for a long time, while teaching you that nothing is impossible if you put enough effort into it.
---
Neighbors (2014)
Nicholas Stoller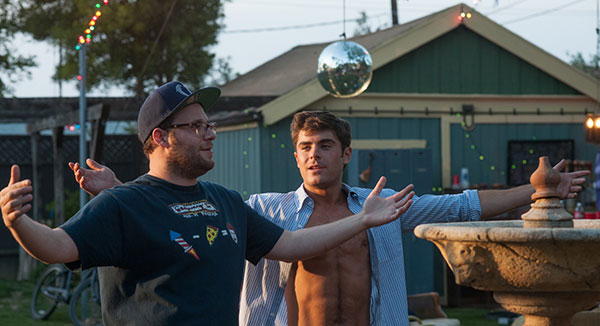 If you think that college is all about studying for hours on end, Neighbors will show you that there's also a lot of fun to be had. The movie tells the story of a couple with a newborn baby who are forced to live next to a university fraternity, and who make it their mission to take them down. This hilarious comedy will give you an idea of the party scene you'll experience at uni, with great performances from Seth Rogen, Rose Byrne, Zac Efron, Lisa Kudrow, and more. You'll definitely start to look forward to college after watching it!
---
Pitch Perfect (2012)
Jason Moore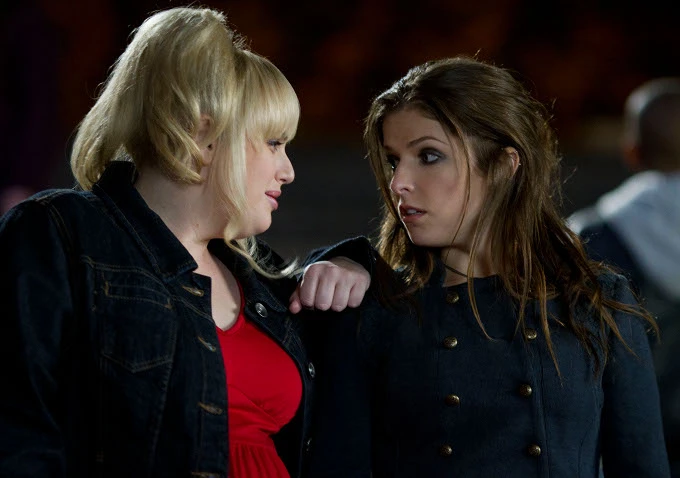 The first film of Jason Moore's Pitch Perfect trilogy i salso the best one, revolving around a group of acapella singers – the "Bellas" – at Barden University, where freshman Beca (Anna Kendrick) has just been enrolled. As our protagonist is convinced to join the singing group, we learn that the Bellas used to be successful before a massive on-stage failure, and that they're in desperate need of new talents and ideas to face the Treblemakers – their male rivals – and conquer the acapella world. Needless to say, Beca is the answer to most of their problems, but Cynthia Rose (Ester Dean), Stacie (Alexis Knapp), Lilly (Hana Mae Lee), Jessica (Kelley Jakle), and Patricia "Fat Amy" Hobart (Rachel Wilson) will face multiple challenges too.
Pitch Perfect works so well mainly because of three factors: its great performances, its effective humor, and its irresistible songs and musical numbers. You'll find yourself singing along to hit song "Cups" while learning all the moves, and you'll be hugely empowered by our tough protagonist. In the end, we guarantee Pitch Perfect will become one of your guilty pleasures.
---

Although studying in college is tough, it can also be incredibly rewarding and fun. Telling stories about successes and failures, drama and love, parties and academic challenges, these 8 movies will definitely excite students for college and are also genuinely entertaining watches. Enjoy!