7 Must-Watch High School Movies From the Last Decade

The Perks of Being a Wallflower, Booksmart, Dope (Summit Entertainment, Annapurna, Significant Productions)
---
Watching a high school movie and saying "been there" is a different kind of pleasure. Teenage days can be both confusing and thrilling, but they're also a time we often remember fondly. Many directors have chosen to take us back to high school, and that's because it's the perfect setting for drama to happen, bringing together so many people with different backgrounds, experiences and aspirations. Not only do high school movies make us nostalgic and let us relive the past, but they also approach themes that are still relevant to us no matter our age, from friendship to dealing with hardships to growing up and becoming who we're meant to be. Not only that, but these films are also incredibly entertaining, with twisting storylines, solid jokes, and stellar acting performances.
So, if you are looking for some movie recommendations of high school movies to binge-watch with your friends, here's a list. And if you are worried about your assignments, know that you can hire professional paper writers to write your essays while you take a short break from your studies.
---
The Perks of Being a Wallflower (2012)
Stephen Chbosky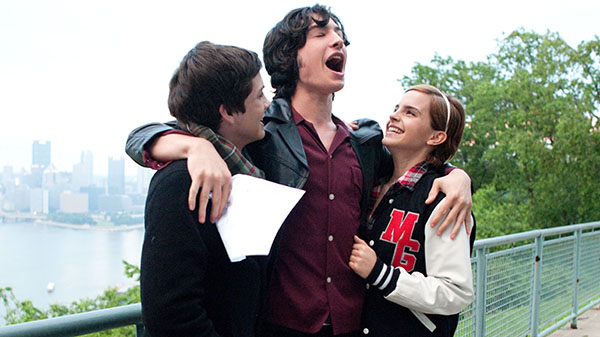 Charlie (Logan Lerman) is an introverted and shy teen who has been suffering from depression since he was young. As the time comes to begin his freshman year at high school, Charlie is understandably nervous, but a meeting with seniors Sam (Emma Watson) and Patrick (Ezra Miller) changes his life: the three soon become friends, and Charlie is invited to parties and introduced to their group. As this friendship evolves, our protagonist learns that Patrick is hiding a secret.
Adapted from director Stephen Chbosky's 1999 novel of the same name, The Perks of Being a Wallflower depicts a coming-of-age journey for Charlie, exploring his high school life as he discovers friendship, music and first love while finding confidence by pursuing his interest in writing, thanks to his teacher's (Paul Rudd) words of encouragement. But it's also a story that tackles mental health, queerness, social dynamics, and even the kind of trauma that is buried deep within us, showing us how abuse can shape our entire life.
It's rare for an adaptation to be just as good as the source material, but The Perks of Being a Wallflower manages to do just that, with a film that knows when to be lighthearted and when to hit us emotionally, bolstered by impressive performances from its stellar cast, characters you'll love, and a great soundtrack.
---
The Edge of Seventeen (2016)
Kelly Fremon Craig
High school junior Nadine (Hailee Steinfeld) finds her life difficult. Her family favors her popular brother Darian (Blake Jenner), who starts dating her best friend Krista (Haley Lu Richardson) after they meet at a party. Their friendship is strained, even more so since Krista was the only person Nadine felt close to her ever since her father's (Eric Keenleyside) death a few years prior. Things are looking dire for our protagonist, who feels lonely and sad, until an understanding boy comes to bring a glimmer of hope into her life. The boy in question is Erwin (Hayden Szeto), with whom a genuine friendship is born out of a chance meeting that will help Nadine navigate high school life.
The Edge of Seventeen is one of the finest teen comedies out there. It will carry you through a roller coaster ride of emotions with a well-crafted story that will connect with your feelings, and frequent jokes that you'll enjoy. Watch it for a relatable story that's just as entertaining as it is enlightening, excellent performances from its entire cast (including Woody Harrelson as Nadine's professor) and an accurate depiction of teenage anxiety and growing up.
---
The Amazing Spider-Man (2012)
Marc Webb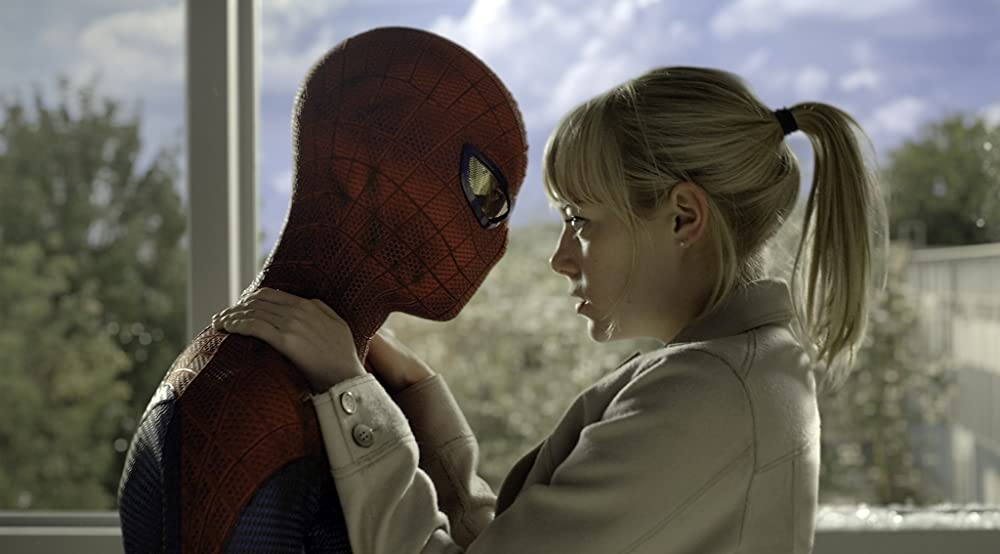 So many Spider-Man movies have been made that each and every one of us has their favorite, and chances are The Amazing Spider-Man isn't at the top of your list: depending on how much of a Marvel fan you are, your favorite Peter Parker is probably either Tobey Maguire's (Spider-Man) or Tom Holland's (Spider-Man: Homecoming). But though audiences tend to be more attached to these two portrayals, what Marc Webb's The Amazing Spider-Man excels at is being an excellent coming-of-age film that takes place in high school. This superhero film tells a slightly different Spider-Man story than the one you're used to, where Peter Parker (Andrew Garfield) is still an awkward, frail teenager who gains superpowers when a radio-active spider bites him, but his aunt and uncle are alive and well and his love interest is no longer Mary Jane but Gwen Stacy (Emma Stone). Of course, our friendly neighborhood Spider-Man doesn't just have to navigate high school: he's also dealing with a monstrous villain who seems to be set out to destroy New York city.
This action-packed, thrilling movie is the coming of age story of a superhero who might not be as nerdy as the Spider-Man previous movies have gotten us used to, but who is just as easy to root for. Not only that, but it also successfully portrays a kind of romance that we hardly ever get to see in superhero movies, with Garfield and Stone's making it even more believable, and Rhys Ifans is also captivating as the Lizard. Whether you're looking for a new take on a familiar story or you've fallen in love with Spider-Man: No Way Home and you'd like to know more about its characters, this film is for you.
---
Dope (2015)
Rick Famuyiwa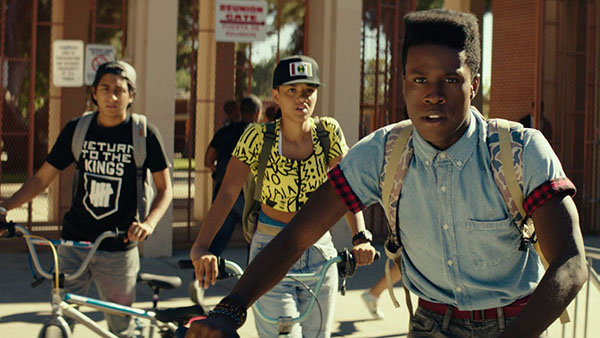 Dope is a crime comedy-drama that follows a group of high school geeks who live in a high-crime neighborhoos in Inglewood, California. The film's protagonist is a high-school senior named Malcolm (Shameik Moore) who dreams of getting into Harvard University using his academic abilities, even though one of his teachers disapproves. But the movie soon takes a different direction when Malcolm has a chance encounter with a drug dealer named Dom (A$AP Rocky), who invites him to an underground party that leads to him unwittingly walking home with drugs, a gun, and an iPhone hidden in his bag. Not only that, but Malcolm soon starts getting anonymous phone calls that eventually force our protagonist to embark on a journey that couldn't lead him further away from his dreams of Harvard.
Dope is not your typical high school movie, and it tackles the themes of growing up with some sentimentality but also more grounded realism and a confident approach to its subject matter. It's a film that hasn't aged incredibly well, but it's still worth watching for the awesome hip-hop soundtrack, excellent performances, and the right dose of social commentary.
---
21 Jump Street (2012)
Phil Lord & Christopher Miller
What if you were given a chance to relive your school life? Underachieving police officers Morton Schmidt (Jonah Hill) and Greg Jenko (Channing Tatum) are sent back to high school while working on a case about a synthetic drug whose spread they need to contain, and are instructed to blend in with the students. Schmidt and Jenko were completely different students when they were in high school, years prior: one was a high-achieving geek and the other a popular student with poor grades. Their employer has given them class schedules that fit their previous performances, but a mix-up in their identities leads to their schedules being swapped, which has unusual effects on our duo.
Phil Lord and Christopher Miller's 2012 film is an adaptation of the popular 1987-1991 series with the same name, starring Johnny Depp and Dustin Nguyen, and it's the rare remake that is just as good as the original. Thanks to Jonah Hill and Channing Tatum's performance and a script that has just the right dose of comedy, action and laughs, this buddy cop comedy is as fun and entertaining as it is nostalgic and heartwarming. It's packed with meta humor, and you will never get bored of it.
---
Pitch Perfect (2012)
Jason Moore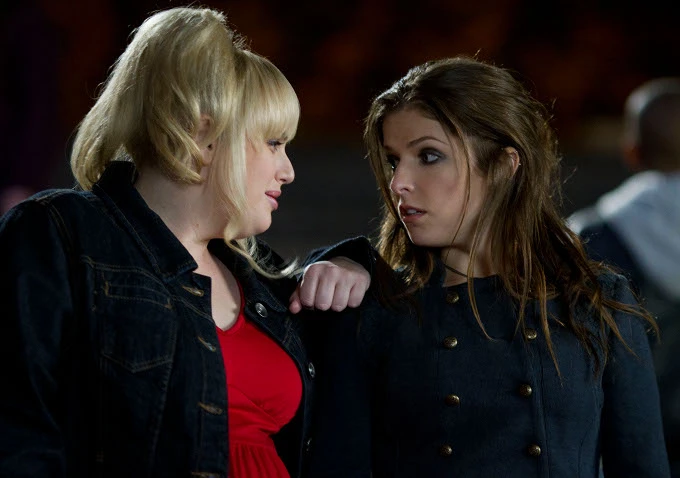 As soon as she enrolls at Barden University, freshman Beca (Anna Kendrick) is persuaded into joining the "Bellas", her school's extremely competitive all-girls singing group in. Not only are the Bellas a series of mean girls, each with their own peculiarity, but the singing grop is recovering from a disastrous failure one year prior, when they failed to win the national championship. The Bellas need serious changes to stand firm against their male rivals, the Treblemakers, and it turns out the Beca brings just the kind of change they need. And so, Patricia "Fat Amy" Hobart (Rachel Wilson), Cynthia Rose (Ester Dean), Stacie (Alexis Knapp), Lilly (Hana Mae Lee) and Jessica (Kelley Jakle) team up with the newcomer and update their singing repertoire, ready to give it their all.
Pitch Perfect is the first film of a trilogy and it's also the only one that really works, but it does it so well that we could watch it over and over again. This phenomenal musical comedy has an entertaining story, hilarious jokes that never fail to amuse, genuinely great songs to sing along to, and an empowering message to teach: if you are brave enough to be yourself around others, people realize how great you are.
---
Booksmart (2019)
Olivia Wilde
If you enjoyed Olivia Wilde's Don't Worry Darling, why not give her 2019 high school comedy movie a chance? Booksmart revolves around two Academic overachievers named Amy (Kaitlyn Dever) and Molly (Beanie Feldstein) who realize on the last day of high school that, while they were focusing on their studies, they missed out on all the fun of school life. And so, our compelling duo decides to achieve the impossible: break the rules and have four years of fun in one night.
There are so many comedies about teenagers out there, but you won't find one that's as wonderfully chaotic, thoroughly surprising and incredibly fun as Booksmart. Olivia Wilde defies conventions and subverts our expectations of what a high school movie is supposed to be like, giving us an utterly insane journey that works not only as an entertaining adventure between two smart students, but also as a reflection on the kinds of pressures that are placed upon teenagers and, more importantly, as a honest depiction of high school friendship.
---

Your teenage days shape your future, but that doesn't mean that they can't be fun. The above high school movies explore themes such as growing up, facing challenges and finding yourself, but they also work as a nostalgic trip into the past that will bring out the very best memories of a time when you made friends and had dreams to pursue. Happy watching!