5 Upcoming Video Game Movies

---
In recent years, the silver screen has witnessed a spectacular convergence of two colossal worlds: video games and cinema. This intersection has paved the way for unique storytelling, taking audiences on a journey through pixelated adventures transformed into cinematic marvels. But what are the video game movies to look forward to? Here's a list of 5 promising adaptations that will be coming to our screens soon, in order of release!
---
1. Five Nights at Freddy's
Release Date: October 27, 2023
Here's a video game movie we'll be able to watch soon! Blumhouse Productions' (Get Out) Five Nights at Freddy is adapted from a gripping point-and-click horror series designed by Scott Cawthon, which immerses players into the eerie setting of Freddy Fazbear's Pizza joint. While animatronic mascots amuse diners in daylight, nighttime brings their menacing side. Players, acting as the pizzeria's night watch, must harness surveillance systems and strategic barriers to outlast these animatronics till dawn.
The cinematic adaptation has witnessed a prolonged development phase, cycling through various creative leads. With director Gil Kenan at the helm, there's a promise of a movie that strikes a balance between raw horror and being true to its gaming roots. The all-star cast includes Matthew Lillard, Josh Hutcherson, and Emma Roberts, and what we know about the film so far is that it follows a young man named Mike (Hutcherson) who looks after his younger sister Abby (Piper Rubio), but who's secretly troubled by an event that happened ten years before: his younger brother disappeared, for reasons unknown. One day, the recently unemployed Mike finds a job as a security guard at the titular abandoned theme restaurant: needless to say, some strange, supernatural things are going on. And so, Mike teams up with police officer Vanessa (Elizabeth Lail) and gets drawn deeper into a nightmare.
Five Nights at Freddy's is going to appeal to people who love playing games – from the video game from which it was adapted to platforms like SoCeskeKasino, and gaming in general, but it will also appeal to those who are just looking for a fun, entertaining watch with horror undertones. Universal Pictures describes the movie as "a blood-chilling cinematic event," and knowing Blumhouse's Jason Blum, we are expecting effective jump scares and plenty of tension. What's more, the film is coming to both the big screen and Peacock!
---
2. Sonic the Hedgehog 3
Release Date: December 20, 2024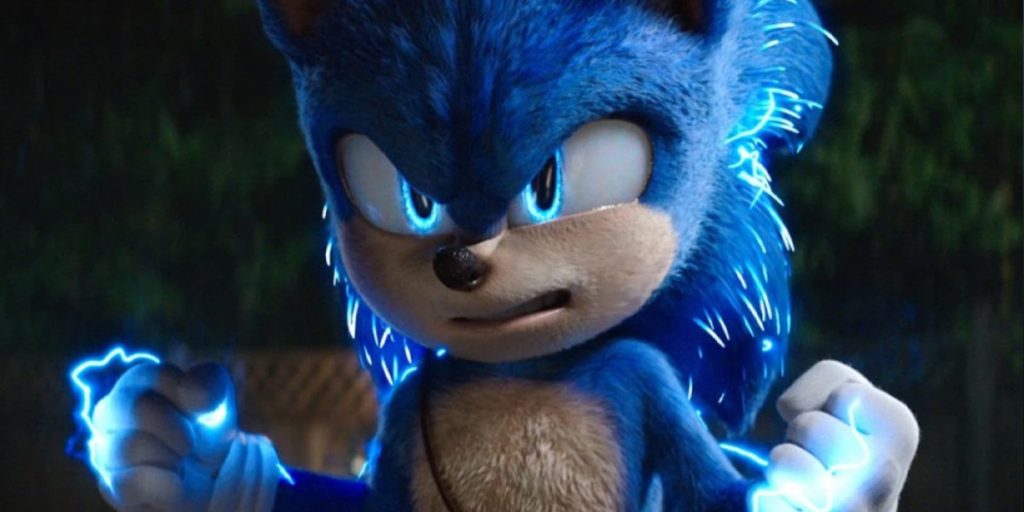 Even those who aren't familiar with the game know of Sonic the Hedgehog, the blue hedgehog who has already starred in not one but two movie adaptations. And 2022's Sonic the Hedgehog 2 is "the best video game movie ever", according to our own Maxance Vincent. The stakes are high for the much awaited sequel, which continues  its predecessor's narrative. This third chapter has Sonic and his allies racing against time to thwart Dr. Robotnik's diabolical plan involving a world-threatening weapon. 
Sony the Hedgehog 3, currently scheduled to be released at Christmas 2024, stars Ben Schwartz as the blazing-fast blue protagonist, and we should also see most of the ensemble from previous movies, like Idris Elba's Knuckles the Echidna and Colleen O'Shaughnessey's Tails. There will also be fresh faces, like Natasha Rothwell as Rachel and Shemar Moore as Randall. Will we see Jim Carrey return with his manic genius as the villainous Dr. Robotnik? Sadly, probably not, as he announced his retirement last year. But there are still plenty of reasons to be excited about this video game movie, which we'll be able to watch both in movie theaters and on Paramount+.
---
3. Minecraft
Release Date: April 4, 2025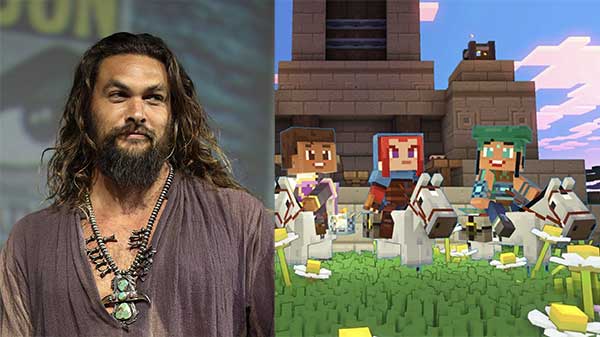 What's more exciting than a film adaptation of one of the most beloved and recognizable games ever? The fact that Jason Momoa has been confirmed as the lead, according to The Hollywood Reporter. We don't really know much more about the movie, and the hype is high. Of course, we have absolutely no idea of how director Jared Hess and writers Chris Bowman and Hubell Palmer will be able to actually create a narrative for a film based on a game where all you do is create worlds and build blocks. But judging by the success of last year's Tetris, it can be done! And this makes us even more curious to find out more about this Warner Bros. Pictures adaptation, which we'll likely get to experience first in theaters and then on various streaming platforms.
See Also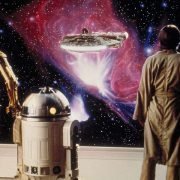 ---
4. Detective Pikachu 2
Release Date: TBA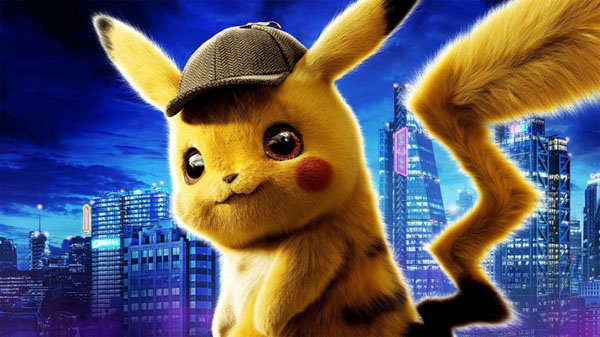 The initial Detective Pikachu movie, adapted from the 2016 Creatures Inc game in the Pokémon universe, garnered applause and box office glory, amassing a staggering $433 million globally. Projections for this sequel ride even higher, fueled by fresh narratives and the inclusion of novel Pokémon personalities. We don't have a release date yet, but the possibility of getting to watch it in 2024 is not so unlikely. Fans of the first movie are hoping to see Ryan Reynolds return as the titular character, as well as other familiar faces from the first film like Justice Smith, and Kathryn Newton. The game's aficionados are on tenterhooks, anticipating their favorite characters' silver screen transformation.
---
5. Duke Nukem
Release Date: TBA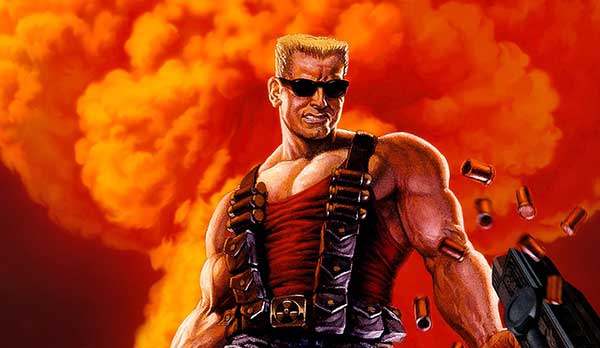 The game "Duke Nukem" catapulted players into an immersive first-person shooter experience, brought to life by 3D Realms. The game paints the escapades of its namesake hero, Duke Nukem, a brazen, unabashedly masculine protagonist taking on alien invasions and earthly menaces. While we don't have a release date yet, a movie adaptation is definitely coming, as Dexerto reported, and it's from the creators of Cobra Kai. All we know so far is that Legendary Entertainment acquired the rights, and that's pretty much it. Will John St. John, who voiced the character in the original game, return in the film? We don't know yet, but we are excited.
---
Not all video game movies are successful adaptations, but if there's one thing we know is that fans will never stop craving more time with their favorite characters on the big screen. The 5 movies listed above are all upcoming projects that sound very promising, and that you should definitely be excited about.