5 Underrated Musical Biopics That Deserve More Attention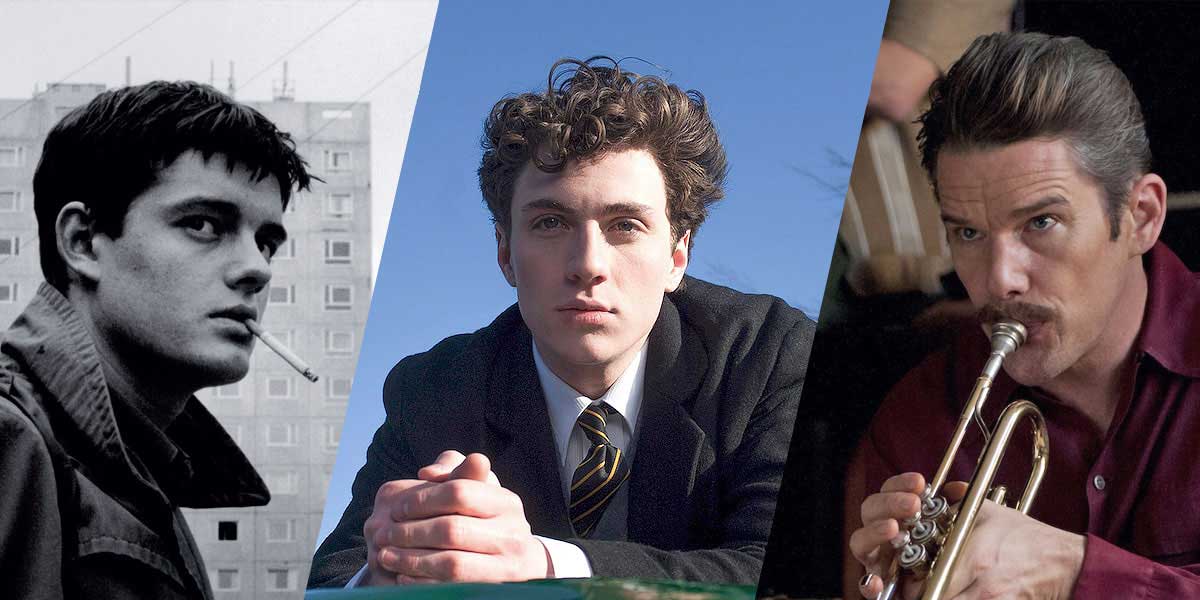 Control, Nowhere Boy, Born to Be Blue (The Weinstein Company, Film4, New Real Films)
Despite the genre's increasingly dull reputation, there are plenty of underrated musical biopics out there whose inventive storytelling deserves more attention.
The musical biopic has become one of the most popular and frequently-visited genres over the past few years, and it's admittedly easy to see why – they allow the audience to lose themselves in a single, isolated story full of catchy music and visual spectacle whilst also being educated about some of the industry's most prolific and interesting individuals. And whilst this is all great, it's led plenty of studios to view the musical biopic as an easy way to churn out reliable movies that often don't have much heart to them. However, that doesn't mean that there aren't still thoughtful, underrated musical biopics out there that truly deserve attention for the unconventional and dynamic ways by which they tell their stories.
---
5. LOVE & MERCY
(2014)
Director: Bill Pohlad
Starring: Paul Dano, John Cusack, Elizabeth Banks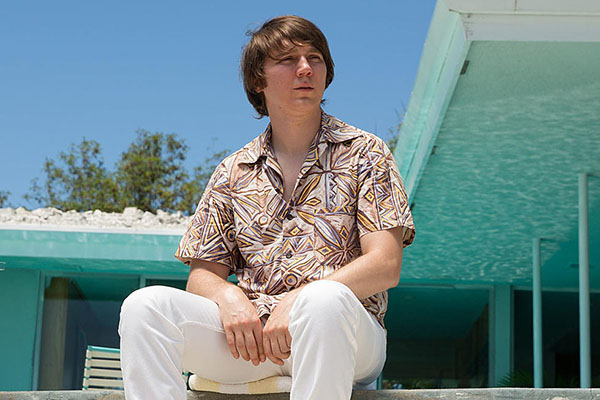 When it comes to musicians who were way ahead of their time, The Beach Boys' frontman Brian Wilson should definitely be one of the first names in the conversation. Not only was he primarily responsible for the band's magnum opus 'Pet Sounds', but he also managed to pull this off in the middle of a severe mental breakdown that tore his private and public lives to pieces. Love & Mercy finds a fresh and unconventional method by which to tell this story, constantly switching between two narratives that take place several years apart.
The first story, in which Paul Dano portrays a playful and hopeful Wilson during the band's heights of success, chronicles the artist's conception and creation of some of their most popular songs. But the second story, much darker and more lifeless, explores an older Wilson's life after the breakup of the Beach Boys as his new lover attempts to free him from the mental grasp of an overbearing therapist. Dano and John Cusack both provide outstanding performances as Brian Wilson, demonstrating just how damaging the pressure of the music industry can be on the minds of those at its core. But what truly makes Love & Mercy so compelling is the fact that it doesn't shy away from its biting condemnation of an industry that values its products more than its producers.
---
4. CONTROL
(2007)
Director: Anton Corbijn
Starring: Sam Riley, Samantha Morton, Alexandra Maria Lara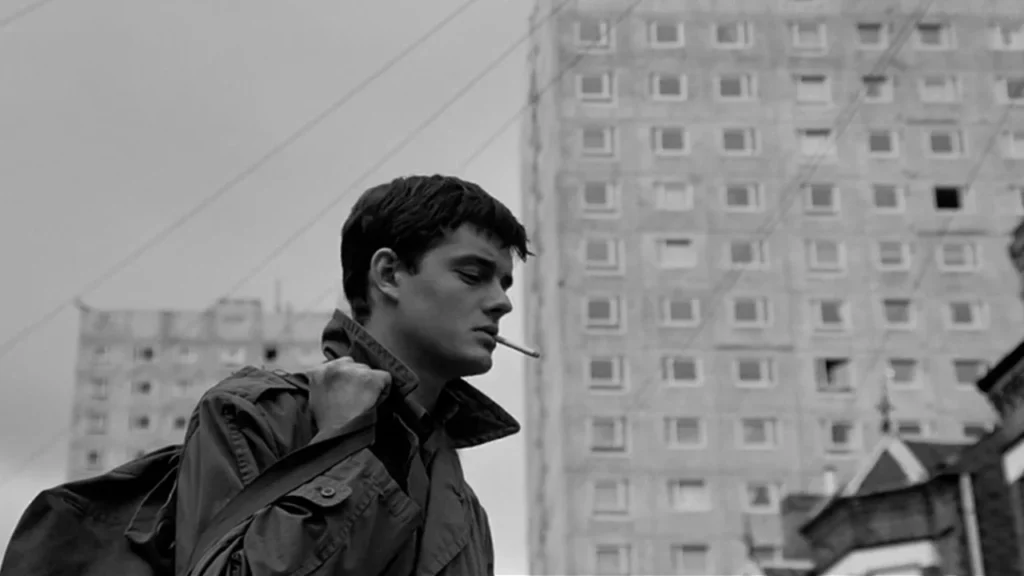 Control is one of the most effective and stylistic entries on this list, detailing the euphoric rise and tragic fall of Joy Division's frontman Ian Curtis. In order to match the dark and joyless tone of both Curtis' story and his music, the film is shot in a crisp monochrome and really takes its time to explore the characters and their fractured relationships. It's bolstered by an excellent performance from Sam Riley, who perfectly captures the anxiety and depression that characterized most of Curtis' shockingly short life.
Control moves a lot slower than most musical biopics, and whilst that might come across as a negative to some audiences, those who already have an interest in Curtis' story will appreciate how tender and thoughtful the film is with its exploration of his life. It never simplifies his story for the sake of entertainment, but rather adheres very closely to his truth and doesn't shy away from the darker and quieter moments that will make many viewers extremely uncomfortable. Joy Division, much like their music, was full of raw emotion and unspoken depression that allowed them to connect with so many people worldwide – though never truly with themselves.
---
3. BORN TO BE BLUE
(2015)
Director: Robert Budreau
Starring: Ethan Hawke, Carmen Ejogo, Callum Keith Rennie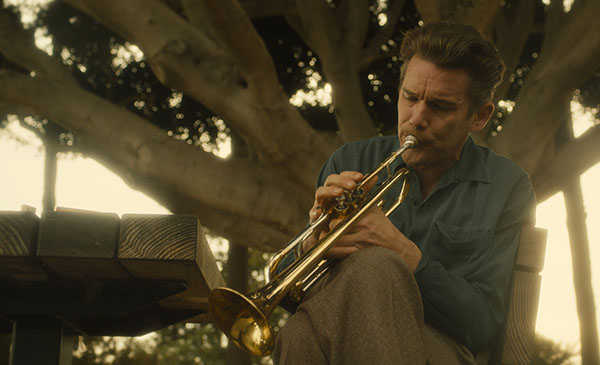 Ethan Hawke completely steals the show as Chet Baker in Born To Be Blue, which tells the story of the iconic musician's rise to fame in the jazz world despite his many personal demons. He wasn't a perfect person – the film makes to attempts to hide his many addictions and difficulties – but Hawke's charismatic performance allows the film to thrive as a celebration of his career in spite of his tainted reputation.
Much like the music that it depicts, Born To Be Blue moves a lot like jazz. It's unpredictable, unfamiliar, and full of unexpected surprises that keep even the most eagle-eyed audiences on their toes. Baker's story is one that just couldn't be told in a traditional medium, so the film's somewhat non-linear and scattered approach to storytelling is surprisingly effective. The film boasts some stunning cinematography, showering Baker's life in bold colors and shining lights to contrast the subdued darkness within. It's a masterclass in character development, which leaves it completely accessible to even those who've never even heard the name Chet Baker.
---
2. BEHIND THE CANDELABRA
(2013)
Director: Steven Soderbergh
Starring: Michael Douglas, Matt Damon, Rob Lowe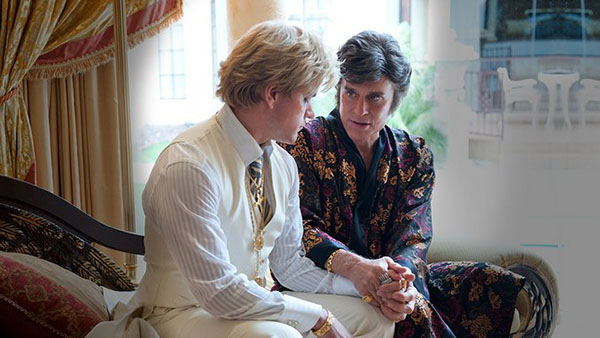 Of all these musical biopics, Behind The Candelabra is probably the most 'traditional' – but that certainly doesn't mean it isn't great regardless. It's one of the rare examples that this much-expoited biopic 'formula' exists for a reason, because when it's done right, it can really have a strong impact. The film chronicles the final years of master-pianist Liberace's life, exploring his complex and controversial relationship with a much younger man named Scott Thorson.
Although Behind The Candelabra might not be as intense of a character study as some of the other films on this list, it more than makes up for that with its gripping narrative and career-best performances. Matt Damon is fantastic as Thorson, but it's really Michael Douglas that steals the show as the extravagant and flamboyant Liberace. He's completely unrecognizable in the role, with any traces of the actor himself buried deep behind a facade of glamour and sexuality that helps develop the film's unique atmosphere of luxury and excess. There are very few musical biopics that dare to deal with the uncomfortable themes that are present in Behind The Candeabra, but thanks to the film's mature script and tuned performances, everything falls into place expertly.
---
1. NOWHERE BOY
(2009)
Director: Sam Taylor-Johnson
Starring: Aaron Taylor-Johnson, Kristin Scott Thomas, Anne-Marie Duff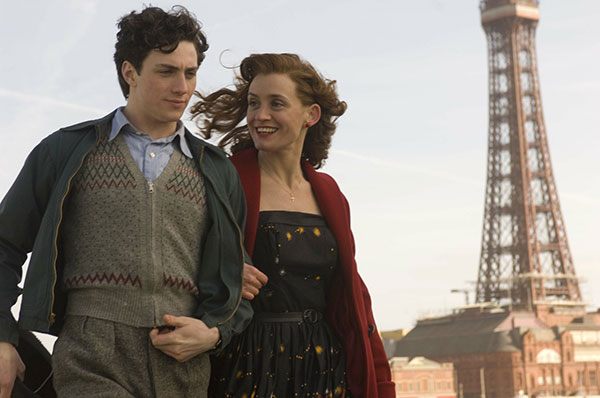 John Lennon was undoubtedly one of the most unique and gifted musical minds of his generation, but Nowhere Boy opts instead to focus on the boy's formative years before joining The Beatles. At the heart of the film are John's conflicting relationships with two important female figures in his life: his biological mother, Julia Lennon, and her sister who adopted him, Mimi Smith.
More so than any other biopic on this list, Nowhere Boy is completely accessible to all audiences. It assumes no prior knowledge of Lennon's life or works, there are almost no references to his future career, and it doesn't rely on his musical talent to tell its story. Instead, it focuses on the heartbreaking family drama that characterized much of Lennon's early life, painting a tragic story of deception and grief that had a huge impact on this poor teenager. It's a lot quainter and less sensationalized than most other musical biopics, but that's because the music actually only plays a very small role in this tale – it's much more a story of motherhood, isolation and loneliness told through the lens of a boy who would just happen to become one of the world's greatest musicians.