5 TV Series That Change Your Perspective on Life

Ted Lasso, Lost, Death Note (Apple TV+, HBO, Netflix)
---
Watching films and shows is a great pastime: a good TV series can entertain us, make us forget about a bad day, provide the comfort of familiarity and even teach us a thing or two. But can it also affect us so much to change our perspective on life? Here are 5 TV shows that are likely to influence your life, whether it's with a call to action, a change of perspective, or a spark of interest toward something new.
---
13 Reasons Why
(2017- 2020)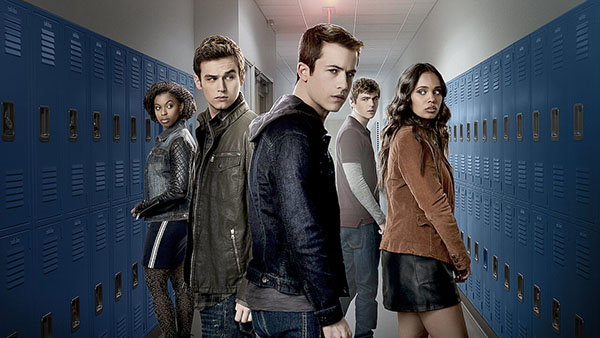 This extremely popular series had everyone's attention back in 2017, and so did Jay Asher's 2007 novel of the same name, from which it was adapted. The reason is that its central topic is the suicide of a teenage girl. 13 Reasons Why is told from the point of view of high school student of Clay Jensen (Dylan Minnette), who's trying to find out why Hannah (Katherine Langford), his classmate and crush, decided to commit suicide. Hannah recorded several cassette tapes before her death, in which she explained why she made the drastic decision of taking her own life, and we listen to them at the same time as Clay does, looking for the same answers and slowly finding out who Hannah believed to be the people responsible for her death.
Over the course of its 4 seasons, 13 Reasons Why explores very serious topics, from mental health to bullying and even sexual assault. There's a trigger warning at the start of each episode, and rightly so, as this is not a show for everyone. But if you are struggling from depression or have experienced trauma and abuse, you may find comfort in 13 Reasons Why, which shows you that you are not alone in the way you feel or think. 13 Reasons Why is not a perfect series, and it explores various themes with different levels of success throughout its four seasons, but Katherine Langford excels as Hannah, and the show is still bound to leave a lasting impression on you. After all, realizing that there are other people out there who are experiencing what you have been going through can be a great therapy in itself.
---
The X-Files
(1993 – 2018)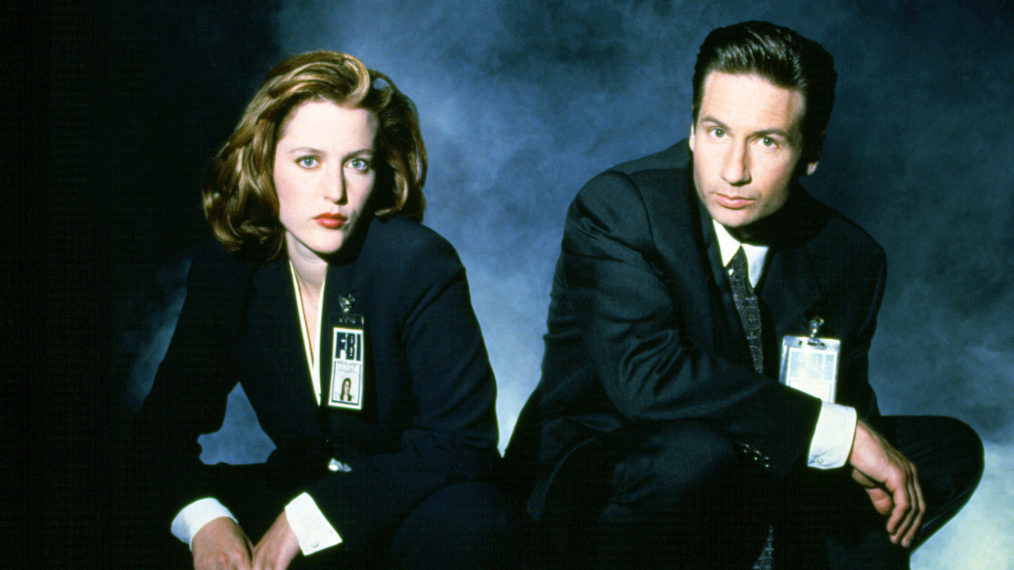 This TV series follows F.B.I. Agents  Dana Scully (Gillian Anderson) and Fox Mulder (David Duchovny), as they try to investigate what they call "X-Files": bizarre unsolved cases involving unexplained events that have to do with paranormal phenomena. But what makes the show so compelling to watch is that Mulder and Scully couldn't be more different from one another: the former is a believer and a conspiracy theorist, while the latter is a doctor who approaches everything with science and doesn't believe in the existence of the supernatural.
Over the course of The X-Files' 11 seasons, their relationship evolves and so do their cases, as they find themselves dealing with secret government organizations, alien invasions, monsters, and more. Anderson and Duchovny shine in a cult series that was highly influential on countless sci-fi shows as well as conveying a real sense of horror.
The X-Files was definitely a game-changer on different levels. From aliens and mutants to government conspiracies, this show has them all, and you'll find yourself thinking about some of agents Mulder and Scully's cases, and the myths and legends involved in them, for weeks. But beware, some episodes can be terrifying.
---
Lost
(2004 – 2010)
Lost is one of the most popular and talked-about series of all time, and also one that has aged incredibly well. Over the course of 6 seasons, it follows the survivors of a plane crash involving a commercial jet airliner flying between Sydney and Los Angeles. But the real mystery here is the place where they're stranded, as strange things begin to happen on this seemingly deserted tropical island of the South Pacific Ocean. Doctor Jack Shephard (Matthew Fox), loner James "Sawyer" Ford (Josh Holloway), determined Kate Austen (Evangeline Lilly), the harmless Hugo 'Hurley' Reyes (Jorge Garcia), loving but wary couple Sun-Hwa Kwon (Yunjin Kim) and Jin-Soo Kwon (Daniel Dae Kim), , and the other survivors must work together to make it through the day while preserving their mental and physical health and truly understanding the puzzle of the island itself.
Needless to say, our characters eventually discover that they are not the only people on the island, but there's actually a lot more that's going on. Lost is quite mysterious, and saying any more would spoil your experience of watching the film, but suffice it to say that, if you pay attention to every episode, you'll be able to gather some clues and be so much more immersed in a story that is so much more than what meets the eye. If this show is restricted in your country, then you need a VPN to unblock Netflix.
See Also

---
Death Note
(2006 – 2007)
What would you do if you found a notebook that gives you the power to kill anyone in the world, in whatever way you see fit, simply by writing their name on it? Anime series Death Note begins from this very same premise, revolving around a high school student named Light Yagami (Mamoru Miyano) who discovers a cryptic notebook entitled "Death Note", which is owned by a Shinigami (literally, a "God of Death") named Ryuk (Brian Drummond). As Light discovers the power it holds, our high school student begins to use it. But these sudden, inventive deaths don't go unnoticed, and soon Light has everyone's attention. It doesn't help that his own father is a policeman, and that a clever, eccentric hacker named L (Kappei Yamaguchi) also enters the equation.
Death Note is an excellent psychological thriller on many levels. First of all, it's the gripping story of two equally smart young men who are both trying to do the right thing but find themselves on opposite sides of a complex conflict. But through the tale of a man who ends up getting consumed by power, Death Note also explores moral issues, such as the meaning of justice, the essence of vigilantism, and the nature of good and evil; it works as an analysis of social dynamics when a new threat emerges, and it even contains religious symbolism. It will make you think twice about the choices you make, and it's bound to give you a new perspective on life.
---
Ted Lasso
(2020,-)
Chances are, unless you've been living under a rock, you've probably heard of Ted Lasso. This one-of-a-kind Apple TV+ show will definitely affect your life, but in a completely different way than most of the other TV series on this list. Ted Lasso starts from a simple but irresistible premise: a college football coach from Kansas (Jason Sudeikis) is somehow hired to be the new coach of a professional football team in the U.K., even if he has absolutely no experience and knows next to nothing about what he'd call "soccer". But Ted proves to be essential to team owner Rebecca (Hannah Waddingham) and AFC Richmond in other ways, as it turns out that his particular brand of optimism is what they needed all along to become a proper team.
Ted Lasso is an absolutely hilarious series, but it's also a groundbreaking one for its refusal to overdramatize potential conflicts, providing us with healthy dynamics and resolutions instead, and acting like a very valuable example of how to lead our own life. The show also tackles toxic masculinity, the power of vulnerability, and the importance of mental health, and it will give you a mindset that you'll want to hold onto for many years to come.