5 Things The Hate U Give Teaches Us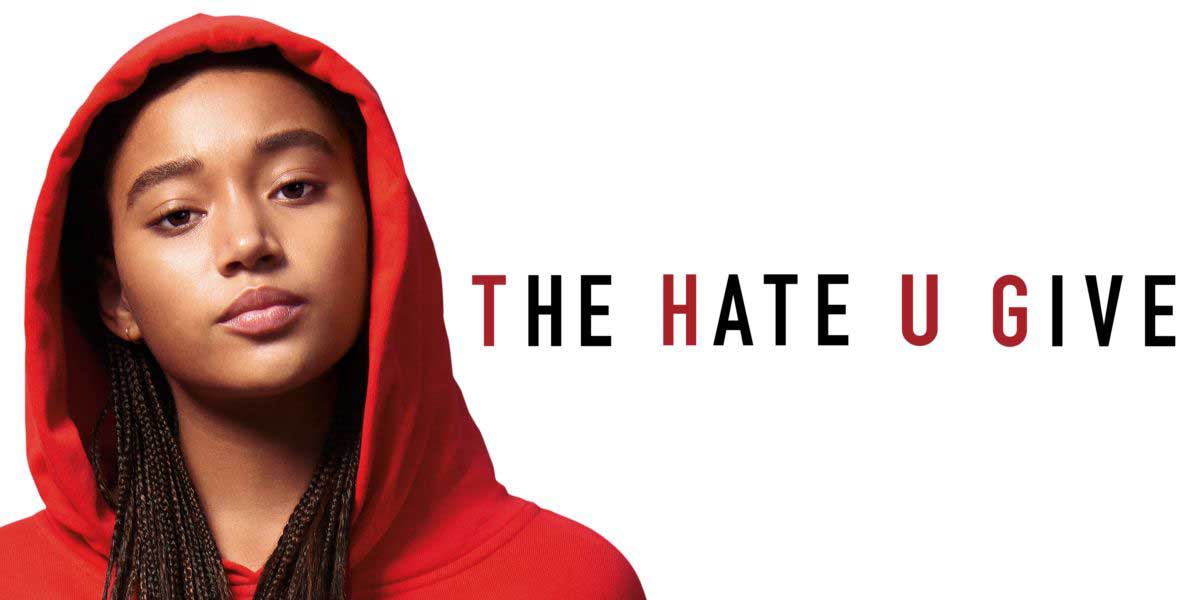 The Hate U Give (Fox 2000 Pictures)
---
Why do people still suffer from the injustice of a rotten system? Do ordinary people have the opportunity to influence justice? George Tillman Jr.'s 2018 film The Hate U Give attempts to answer these questions by telling the story of a Black teenager who witnesses the shooting of her best friend at the hands of a police officer. Let's look at the key messages and social issues raised by the film, and the plot and main theme of the movie.
---
What is The Hate U Give About?
Adapted from Angie Thomas' 2017 young adult novel of the same name, The Hate U Give revolves around a 16 year old girl named Starr Carter (Amandla Stenberg), who lives in the Black neighborhood of Garden Heights and is a student at Williamson Prep, a mostly white private school. One day, as her best Khalil (Algee Smith) is driving her home, the latter forgets to turn on the turn signal and the car is stopped by a white police officer. An initial disagreement between the teenagers and the policeman soon escalates into something more tragic when Khalil reaches into the car for his hairbrush, and the policeman, thinking he was reaching for a gun, shoots at the guy and kills him – only to immediately realize that he wasn't armed.
This accident causes a wave of indignation among the inhabitants of the city, who come out to protest. The identity of Starr as a witness is initially classified in the criminal case:  even though her family is aware, her best friends and schoolmates don't, and this adds an extra layer to the film as Starr is forced to keep this secret for herself. Eventually, she decides to speak up in a public interview, making this problem even more visible. But, since she mentioned the name of her neighborhood's gang, the King Lords, in the interview, she now poses a significant threat to her family, as the gang begins to threaten them. This forces them all to move in with her uncle Carlos (Common), with whom she's very close, and who also happens to be a detective. He also has a connection to Starr's dad, Maverick (Russell Hornsby), who used to be in the King Lords himself but left the gang when he was wrongfully committed for a crime.
Meanwhile, the grand jury decides to not indict the officer, and the protests and riots continue. And, at Starr's high school, friendships are broken and allegiances change, moving in a parallel way to the process. Eventually, Starr chooses to fight for her truth and beliefs and in the name of universal justice. The plot of this film is certainly sharp, and watching the film will cause a lot of emotions that often develop into arguments: this is why many choose to use the film for their written college assignments, such as The Hate U Give essay examples. The Hate U Give is a great film if you want to look at themes of social justice, but also for its clever analysis of a teenager who's torn between two worlds, and who ultimately decides to stand up for herself and make a difference despite it all.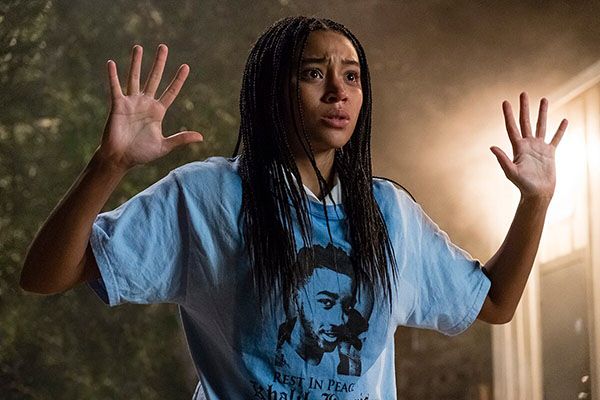 ---
5 Lessons to Consider from The Hate U Give:
1. Stereotypes Can Lead to Systemic Racism
As we watch the meeting between Starr, Khalil, and the officer and how quickly the situation escalates, it's immediately clear to us that it originated from prejudice, which came from systemic racism that's deeply rooted in our society. Why else would the police officer think that Khalil was going to reach for the gun and not any other object, and have such an extreme reaction as a result? The stereotype of Black teenagers who carry guns and are violent itself is deeply dangerous, as it can be used as a way to justify racist acts: this becomes evident in the film throughout the trial, not only by the police's behavior in trying to justify the officer's actions, but also in the distorted coverage by the media.
2. Silence Breeds Impunity
Sometimes it can be very difficult to express your opinion or to give truthful testimony, even more so when your life is in danger. But silence won't achieve anything and will ultimately lead to impunity for the perpetrator who committed the crime. It's only when Starr stands up for herself and decides to speak out that she begins to be heard, which makes her a great example of how bravery can lead to change in the system.
3. There Are Many Sides to a Problem  
Even when the answer seems obvious, justice requires consideration of both sides of the conflict. The Hate U Give teaches us to think for ourselves, and to not be afraid to ask uncomfortable questions, so as to avoid those stereotypes that are so hurtful to society as a whole.
See Also
4. The Community Can Defeat the System
The system will never change unless the community is united against it. In The Hate U Give, we are given a great example of a community that is more united than ever, where everyone helps each other out, down to the tiniest things. The rich characterization of side characters in Garden Heights helps convey the film's message about unity and resilience. In the end, Starr gives us a lesson about the importance of sacrificing your safety for your words to be heard – or, like The Guardian so brilliantly put it,  channeling "defiance and miraculous strength despite vulnerability".
5. Always Stick to Your Principles
The final message is where the film falls into melodrama a little bit, as we know all too well that, in real life, sticking to your principles doesn't always bring result. But the message we can take away from the film is that, even when everything works against you, always staying true to your beliefs and your truth just might bring change, at last, even if it takes time.
---
Movies like The Hate U Give remind us that many problems that seem to belong to the past still require as much attention as possible, and that issues like systemic racism, racial stereotyping, and discrimination are still very much relevant. It's also worth watching for a fantastic performance from lead Amandla Stenberg, and if you need a confidence boost to stand up for your truth.