Riceboy Sleeps (Game Theory Films)
---
If you love Canadian movies, you're probably familiar with some of the most popular films from the country. From David Cronenberg's haunting masterpieces Dead Ringers and Eastern Promises to Denis Villeneuve's mesmerizing Incendies, Michael Dowse's Daniel Radcliffe-starring rom-com The F Word and all-time classics like Jesus of Montreal (1989) and Warrendale (1967), there's truly something for everyone among movies from Canada. But what about more recent releases?
We made a list of 5 recent Canadian movies to watch right now: they are all great films from various genres, and they'll make for great storytelling and satisfying watches! Find them below in alphabetical order, and enjoy!
---
1. Blackberry (2023)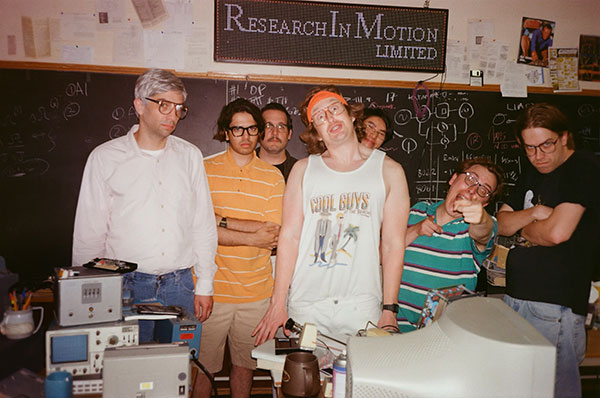 Did you know that the first smartphone was not the iPhone, but a certain black phone with an all-too familiar keyboard that dates back to 1999? Matt Johnson's Blackberry tells us the true story of the three men behind it all – business partners Mike Lazaridis (Jay Baruchel) and Douglas Fregin (Johnson), who invented the titular phone, and businessman Jim Balsillie (Glenn Howerton), who joined them when he realized the potential behind their venture, bringing money and experience to the table.
By giving us a look behind the scenes at Mike and Douglas' initial workplace, the film shows us just how little these tech geniuses knew about business, which makes the film all the more rewarding when we see the company grow and become so successful, thanks to the utter brilliance of the concept behind it all, which revolutionized the world of communication. But we also ultimately witness Blackberry's ultimate demise, as a result of some poor decisions, misplaced trust, personal agendas, and their biggest enemy of all: the iPhone.
Blackberry is a film that has a genuinely fascinating story to tell, and that does it with a superbly paced screenplay (Matt Johnson and Matthew Miller) that gives us the perfect blend of drama and comedy. You'll find yourself laughing uncontrollably several times throughout the movie, but you'll also grow genuinely fond of its protagonists and ultimately learn a lot from them. Not to be missed! 
---
2. Brother (2022)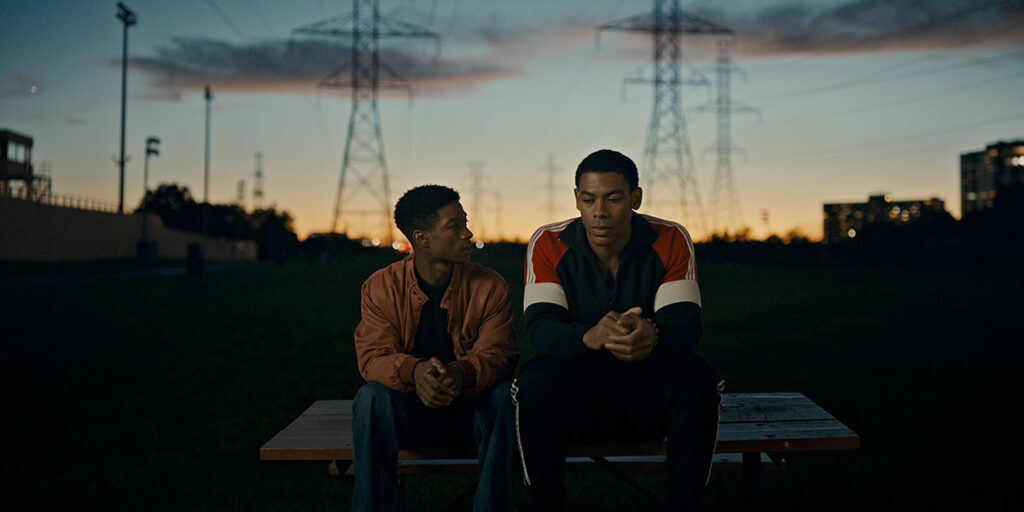 Adapted from David Chariandy's 2017 novel of the same name, Clement Virgo's Brother is set in Toronto in the early 1990s, and it tells the coming-of-age tale of titular brothers Francis (Lamar Johnson) and Michael (Aaron Pierre), sons of Trinidadian immigrants who live in the Scarborough housing complex with their hard-working mother. Taking place over three different timelines, the movie shows us the challenges faced by Francis and Michael as they navigate racism, family issues, police hostility and violence, all while trying to envisage a better future where their lives aren't dictated by other people's prejudices and assumptions.
Brother is a technically superb movie, with fantastic use of tension that will keep your eyes glued to the screen for its entire duration, and stunning cinematography and sound design that will fully immerse you in its two protagonists' lives. If you're looking for a timely story with great performances and technical execution, look no further than this great adaptation.
---
3. Falcon Lake (2022)
Adapted from a graphic novel by Bastien Vivès, Charlotte Le Bon's Falcon Lake follows a 13-year-old boy named Bastien (Joseph Engal) as he travels from Paris to Quebec to go on holiday with his family. There, he meets a 16-year-old girl named Chloé (Sara Montpetit, of the Venice-premiering Humanist Vampire Seeking Consenting Suicidal Person), daughter of Bastien's mum's friend Louise (Karine Gonthier-Hyndman. If you're imagining a boy-meets-girl kind of story, you'd be right. But this story also has a mystical, haunting element to it. Chloé is into folklore, and she tells Bastien about a ghost that supposedly haunts a lake nearby: this makes Falcon Lake both a coming of age tale and a ghost story, and the result is captivating and emotionally affecting.
See Also

---
4. Infinity Pool (2023)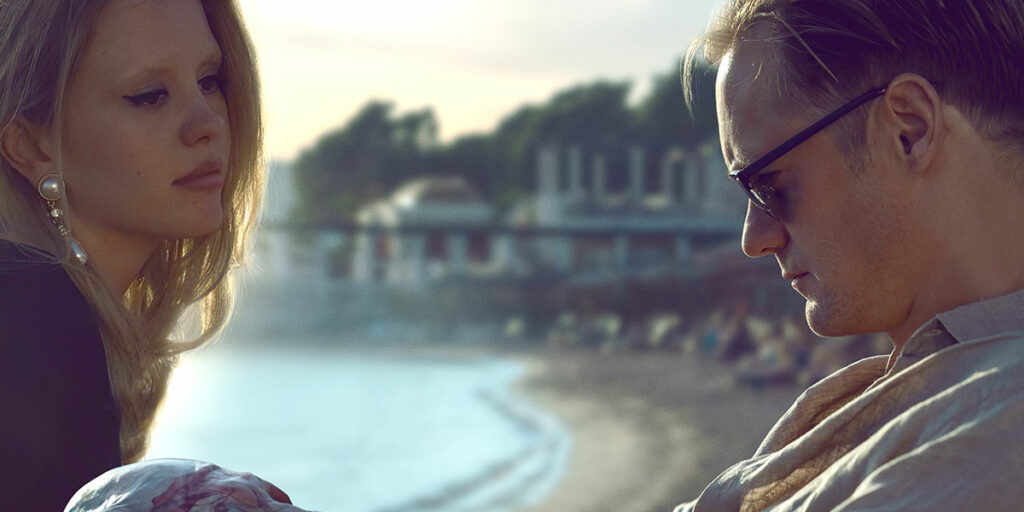 Director Brandon Cronenberg has a talent for crafting deeply disturbing, psychologically compelling stories, and Infinity Pool perfectly fits into that category. The film is about a failed writer named James (Alexander Skarsgård) and his wealthy girlfriend Em (Cleopatra Coleman), who are on holiday at a secluded resort in a fictional authoritarian country. One day, they meet another couple – the unhinged Gabi (Mia Goth) and her husband Alban (Jalil Lespert) – and they follow them to the beach only to find themselves in the most unlikely situation. Coming back from their trip, James accidentally hits and kills a man with his car: the next thing he knows, the country's rules dictate that he be executed. But there's a caveat: if you're rich enough to afford it, you can choose to have a newly made clone of yourself die in your place instead.
And so, a new utopic world begins for our protagonists – one where there are no rules for the wealthy, and therefore all is allowed, even the most despicable acts. Not only that, but, since the clones in question are exact replicas of one's self, who's to say that the original version is still alive? These are only some of the many themes tackled by Infinity Pool, and while not all of them are explored with the same depth, the film is still an extremely compelling, thought-provoking watch that will have you thinking about identity, wealth, and the pain that defines us as humans.
---
5. Riceboy Sleeps (2023)
Anthony Shim's Riceboy Sleeps takes us back to the 1990s, where a Korean single mum and her teenage son live in the outskirts of Canada. The former, So-Young (Choi Seung-yoon), is an immigrant, and she has moved to Canada to give the latter a better life. That's pretty much all you need to know about a coming of age movie where not much more happens, story-wise, but that still brims with humanity and simply has so much to say. You'll be unable to take your eyes off the screen as you watch these incredibly authentic characters – made even more real by the superb acting on display – go about their lives, in a film that is bound to leave an emotional mark on you. Riceboy Sleeps was partly inspired by the life of director Anthony Shim, who also wrote, produced, and edited the movie, which is yet another reason to give it a watch.
---
The 5 recent Canadian movies listed above have all been released in 2022 and 2023, and they're all available to watch. Whether you're looking for an affecting tale, an epic story of success, a coming of age story with a twist, a timely movie about defying prejudice, or something a little stranger, you will definitely enjoy these 5 movies from Canada. Happy watching!