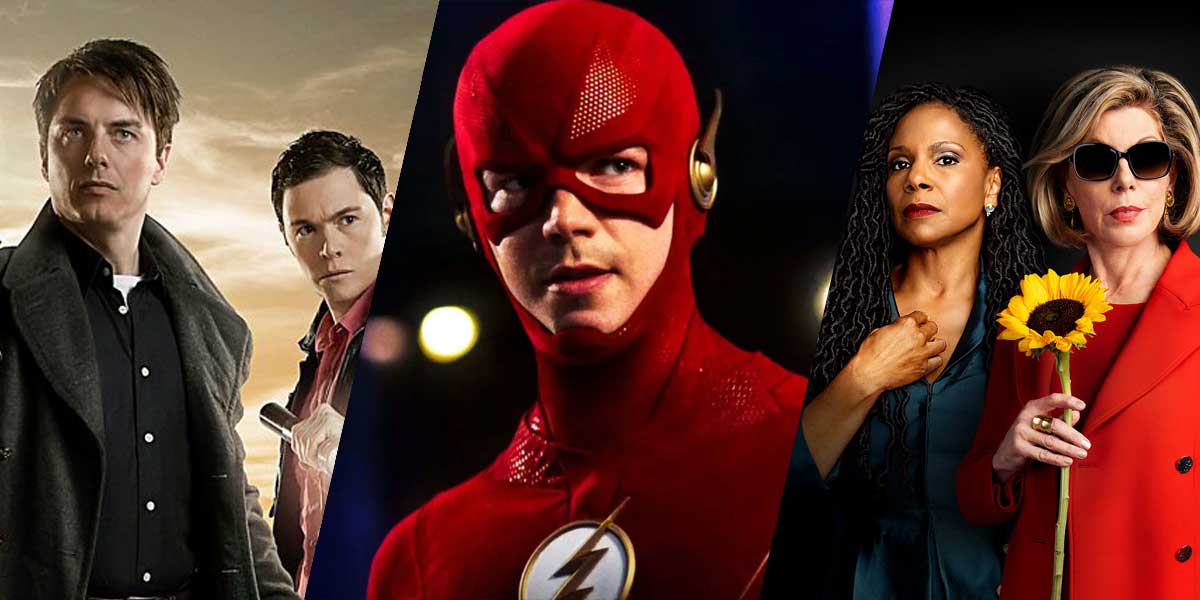 ---
There's something so exciting about being able to re-enter the world of a show we thought we'd left behind, which is why spin-off shows are so popular. These series feature characters from other TV shows and often tell completely different stories with the occasional reference to characters or situations from the series that started it all. Spin-offs can be hit or miss, and we've seen some very promising shows fail at replicating the success of the original series. Think of Joey (2004-2006), based on the beloved character from Friends, or Once Upon A Time In Wonderland, based on the highly successful Once Upon A Time.
But once in a while, a show comes along that is able to put a new spin – and no, we're not talking about the no deposit free spins you can find on the internet – on its source material, delivering series that are just as good, if not even better, than the original. Some of these shows also act as continuations of the series on which they are based, which is even more satisfying as we get to see what our favorite characters have been up to. Let's take a look at 5 popular spin-off shows that you should check out, ranked from least to most popular!
---
5. Torchwood
(2006-2011)
The charming, larger-than-life Capt. Jack Harkness (John Barrowman) leads a team of agents called the Torchwood Tree, who are on a mission to investigate alien incidents on Earth. If it sounds familiar, it's because Torchwood is the spin-off series of a certain show called Doctor Who. But you already knew this, as both shows are incredibly popular among their respective fan bases.
Torchwood isn't perfect by any means. Not only are some episodes more compelling than others, but the series' individual episodes offer a variety of different tones and bizarre occurrences that eventually led to the series not delivering a fifth seasons despite not having been cancelled. But that doesn't mean plenty of sci-fi fans don't love the show: many developed real affection toward its main characters and still attend conventions and write fan fictions to this day. Doctor Who was a cultural phenomenon when it first aired, and Torchwood perfectly fits in that universe.
---
4. The Flash
(2014-2023)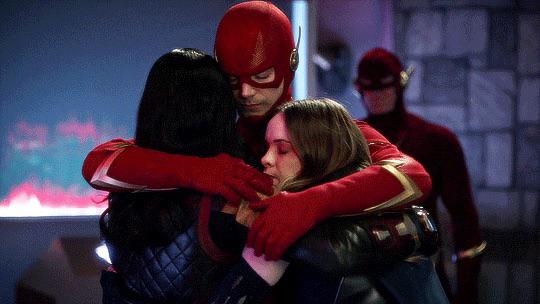 The CW's The Flash has become so popular, over the course of its nine seasons, that it's easy to forget that it originated as a spin-off of Arrow. The latter, which also aired on the CW from 2012 to 2020, revolves around the titular superhero – a spoiled billionaire named Oliver Queen (Stephen Amell) who has been presumed dead ever since he disappeared on his yacht one day. But Oliver returns to Star City five years later, with a new set of skills that make him the perfect vigilante. In season 2, Arrow introduces us to Barry Allen/The Flash (Grant Gustin), and the two superheroes unexpectedly bond, as Barry's friendly attitude perfectly balances out Oliver's darker and more serious attitude toward the people who have "failed his city." Not only that, but the two characters often meet throughout their respective seasons, with each superhero often visiting the other in both shows.
Even those who haven't watched Arrow will find plenty to enjoy in The Flash, the rare superhero series that masters the art of blending genres, working well both as an action-packed superhero adventure and as a charming, heartwarming coming-of-age tale. Barry and his love interest Iris (Candice Patton) are at the center of it all, so are his lab partners Caitlin (Danielle Panabaker) and Cisco (Carlo Valdes), and many more characters that slowly become essential to the story, from Tom Felton's Julian to Jessica Parker Kennedy's Nora. And if you've already binge watched the entire show, do not despair: while the 2023 Flash movie has no connection to the series, it's still a great film about the character too.
---
3. The Good Fight
(2017-2022)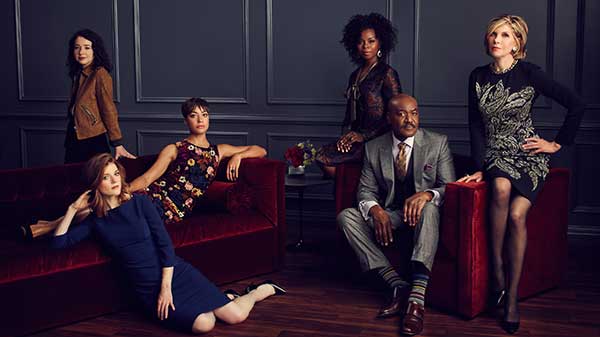 Remember CBS' The Good Wife (2009-2016), created by showrunners by Michelle and Robert King and executive produced by Ridley and Tony Scott, among others? The Good Wife took the world by storm upon release, telling us the gripping story of a woman named Alicia Florrick (Julianna Margulies) dealing with a big scandal involving her husband, former Cook County State Attorney Peter Florrick (Chris Noth). With her husband in jail, Alicia needs a job, and she eventually finds it at a law firm, thanks to a friend (Josh Charles). This leads to a whole new set of challenges for the stay-at-home-mum-turned newbie attorney.
The Good Wife is considered by many as one of the best TV series ever made, and The Good Fight manages to preserve the same humor, charm, and political intrigue over the course of six seasons that feel deeply rooted in our current society. The Good Fight mainly focuses on one of Alicia's former bosses, Diane Lockhart (Christine Baranski), but also sees the return of beloved faces from the original series, like investigator-turned-lawyer Marissa Gold (Sarah Steele) and many more. Though The Good Fight has sadly come to an end, another spin-off show of the series is coming soon to our screens this fall, this time revolving around eccentric lawyer Elsbeth Tascioni (Carrie Preston). If you're a Good Wife fan both shows should be on your list!
---
2. Better Call Saul
(2015-2022)
Are there more beloved spin-off shows than Better Call Saul? This incredibly popular series originates from the world of the similarly acclaimed Breaking Bad (2008-2013), centering on a high school chemistry teacher named Walter (Bryan Cranston) whose bad health and financial difficulties make him decide to team up with a former student named Jesse (Aaron Paul) and start making meth. The series eventually introduces us to Walter's attorney, Saul Goodman (Bob Odenkirk), Better Call Saul 's lead. The spin-off takes place six years before he meets our unwitting criminal, and mainly follows him as he works as an attorney with former cop and current "fixer" Mike Ehrmantraut (Jonathan Banks).
What makes this spin-off so beloved – so much so that it won over 60 awards, including three Critics Choice Awards last year alone – is that, even though it's clearly a spin-off, it also tells a completely different story. Not only does it provide fans of the original series with plenty of references to their favorite show, but it's also perfectly works as a show of its own. Bob Odenkirk excels in one of the best series TV has to offer.
---
1. The Simpsons
(1989, -)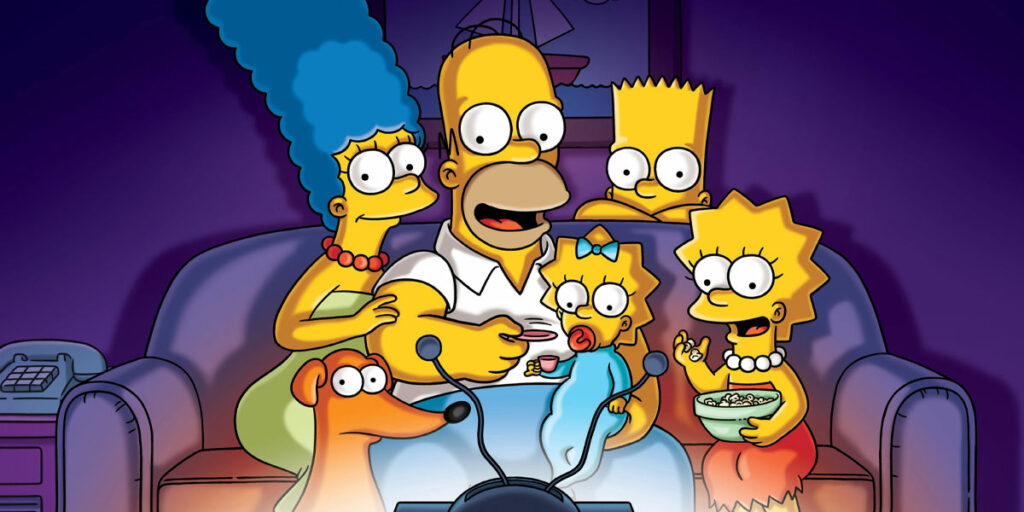 If you didn't know that The Simpsons is a spin-off, you're not alone. Not everyone knows that everyone's favorite animated family first showed up in a series of sketch shorts called the Tracey Ullman Show, originally envisaged as "bumpers" in-between commercial breaks. Which makes The Simpsons one of the most successful, longest running spin-off shows ever to be made, since the first episodes aired in 1989 and it's still running to this day. It's also the rare case of a spin-off acquiring more popularity than the series from which it originated, whose existence most people ignore. As of today, there are 34 seasons available, which should give you plenty of episodes to catch up on!
---
Though some are more successful than others, the popular 5 spin-off shows listed above are all series that managed to deliver something different than what they were initially based on. Some, like The Flash and Torchwood, remained deeply connected with their respective original series; others, like Better Call Saul and The Good Fight, delivered completely different stories. And then there's The Simpsons, which pretty much erased the series that created it from memory. Happy watching!