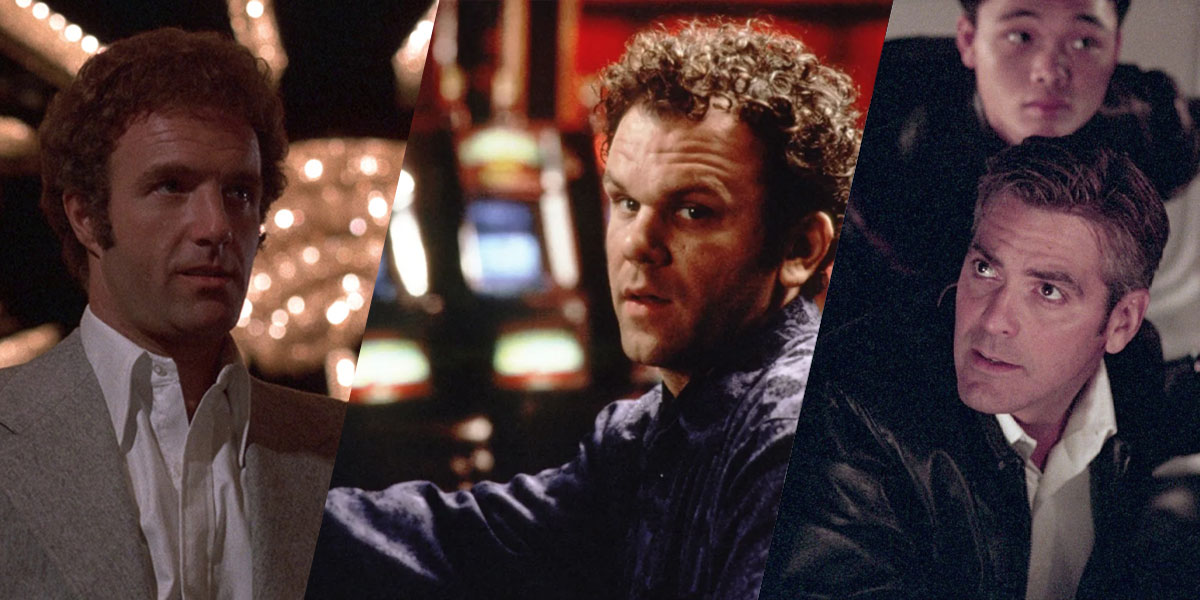 ---
Let's face it, casino movies seem to have their own genre. They're often a mix of real-life drama, suspense, and high-stakes action, with fascinating, fleshed-out characters who risk it all for the thrill of the win.
Casino movies are exciting because they let us live the dream: after all, who hasn't fantasized about winning big? But they can use their themes as a premise to explore deeper themes like addiction or trauma, or the moral dilemmas of compelling, well-rounded characters.
For that very reason, we've gone ahead and listed 5 popular casino movies that are well worth watching. Whether you're looking for a good underdog story, a timeless classic, a film that explores complex themes and dynamics, or  you love to play in states where online casinos are legal, these 7 casino movies are sure to get you in the mood.
---
1. Ocean's Eleven (2001)
Steven Soderbergh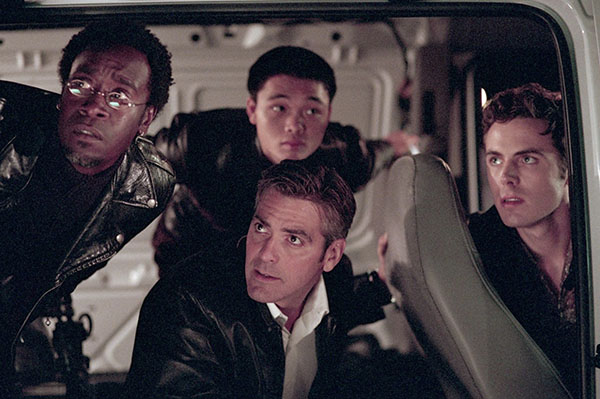 Let's start with the obvious: Ocean's Eleven. This 2001 release is about as popular as casino movies get. And that's not just for the star-studded cast: Ocean's Eleven delivers a high-stakes plot from start to finish as George Clooney's crew attempts to rob three Las Vegas casinos at the same time.
Clooney stars as the titular charming thief, Danny Ocean. When we first meet him, he has just come out of prison. But he's already planning a new heist, and let's just say that it's a very personal project for him. Danny aims to rob magnate and casino owner Terry Benedict (Andy Garcia), and to do it on a night where $160 million will be available to steal, all at once, thanks to an event. And so, our lovable thief enlists the help of his friends: Rusty (Brad Pitt), Basher (Don Cheadle), Reuben (Elliott Gould), Turk (Scott Caan), Virgil (Casey Affleck), Frank (Bernie Mac), Yen (Shaobo Qin), Livingston (Eddie Jemison), Linus (Matt Damon), and Saul (Carl Reiner).
Needless to say, the crew hits a few obstacles along the way, but that's what makes Ocean's Eleven a casino movie that's just as iconic as it is popular. And that's without mentioning a clever final sequence that'll leave you open-mouthed.
---
2. California Split (1974)
Robert Altman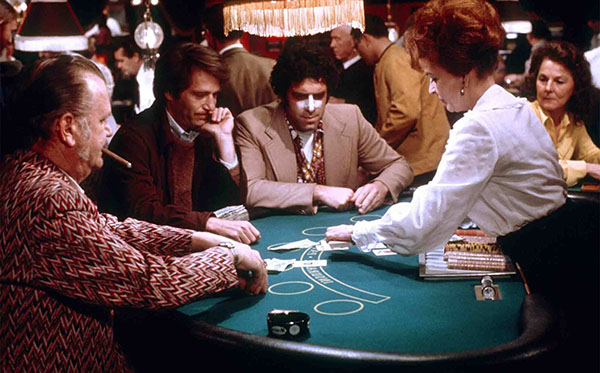 When gamblers Charlie Waters (Elliott Gould) and Bill Denny (George Segal) first meet, is when they're beaten up and robbed by a man whose money they had just won, moments before. But this unfortunate event is the beginning of an unlikely friendship between two people who couldn't be more different. The carefree Charlie, who lives with prostitutes Barbara (Ann Prentiss) and Susan (Gwen Welles), is an extremely committed gambler, while Bill is more of a casual, more cautious player. But things are about to change.
This 1974 film from comedy genius Robert Altman follows our duo as they become even more obsessed with the game and embark on a trip to Reno, where they first start a winning streak, and eventually have to face a series of setbacks. But don't let the straightforward plot fool you: California Split is just as witty and innovative as you'd expect a Robert Altman film to be, featuring the filmmakers' trademarks while giving us a poignant, human analysis of what it's like to completely lose yourself to an obsession.
---
3. The Gambler (1974)
Karel Reisz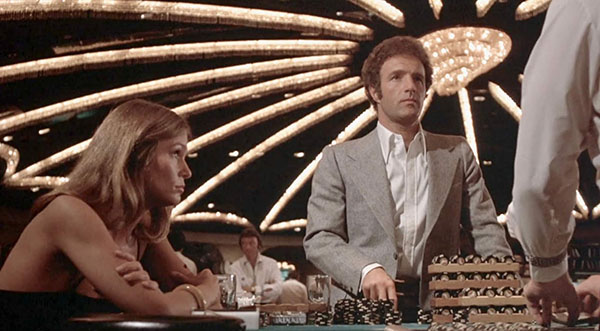 This character-driven film is about Axel Freed (James Caan), a college professor who also happens to gamble more than he can afford, and with a habit of borrowing money from others – mainly, his girlfriend and his mother – when he runs out of it. But as his debts increase and he starts borrowing money from the wrong people, he soon finds himself in deep water with dangerous loan sharks and gangsters, Axel's problems only escalate from there, until only one choice is left for our protagonist: decide which kind of man he wants to be.
The Gambler is a great watch if you like gripping, tense dramas that will leave you with something to think about, and James Caan's performance is reason enough to add it to your watchlist. In fact, the 1974 version of The Gambler was so good that it spawned a 2014 remake, starring Mark Wahlberg in the lead role, so you'll have one more film to catch up on when the credits roll.
---
4. The Cincinnati Kid (1964)
Norman Jewison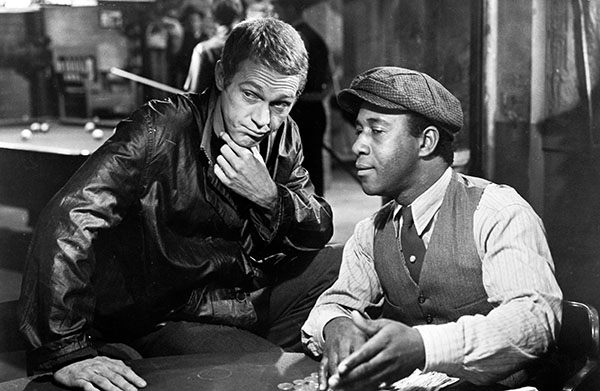 The Cincinnati Kid is a certified classic, following the titular up-and-coming poking player Eric "The Kid" Stoner (Steve McQueen) as he sets out to challenge poker veteran Lancey "The Man" Howard (Edward G. Robinson) at his own game. The Kid's aim was to gain a reputation by proving himself as quickly as possible, but things get more complicated when he discovers that the game is rigged against Howard. One of his former adversaries set this out as a form of revenge, which would make things easier for The Kid, if it weren't that our protagonist wants to win on his own.
And so, as the Kid embarks on a path of high-stakes gambling, there are even more complex dynamics at play. A second game is going on at the same time, one that involves bribes, threats, powerful men who hold grudges, and a moral conundrum at the center of it all.
Adapted from Richard Jessup's novel of the same name, The Cincinnati Kid is helmed by a superb performance from McQueen. It also accurately depicts the world of poker in the '30s, making it an interesting watch for any poker enthusiast.
---
5. Hard Eight (1996)
Paul Thomas Anderson
Starring John C. Reilly, Gwyneth Paltrow, Samuel L. Jackson, and Philip Baker Hall, Hard Eight is about a professional gambler named Sydney (Hall) who takes casino newbie John (Reilly) under his wing to teach him everything there is to know about the game in none other than Nevada's biggest casinos. But things change when John befriends another player (Jackson) and marries a hooker (Gwyneth Paltrow), which leads him to behave, ahem, a little differently. As hostages are taken and the situation becomes even more complicated, this crime thriller never fails to remain engaging.
Philip Baker Hall delivers a standout performance in Hard Eight, which also happens to be Paul Thomason Anderson's directorial debut. If you're a fan of the Licorice Pizza filmmaker you'll find some of his trademarks in this beautifully over the top, unpredictable film with complex characters and superb storytelling.
---
The 5 casino movies listed above are not just popular, but they all feature compelling scripts, great performances, and interesting characters and stories. Whether they're all-time classics or recent releases, they're all worth watching whether you play at casinos or not!