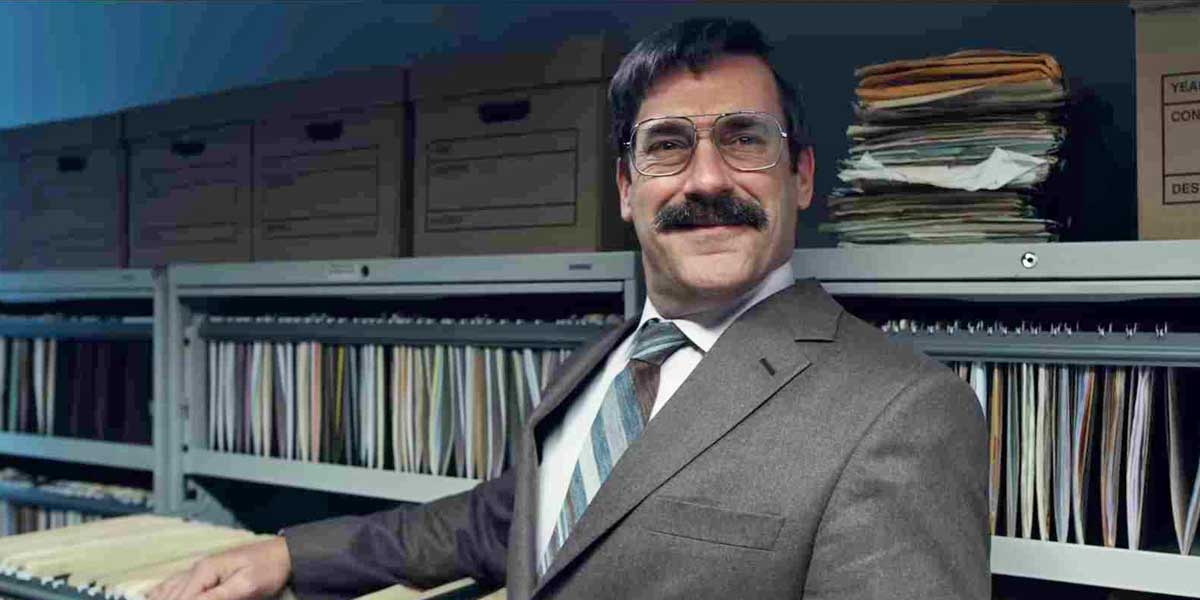 Corner Office (Lionsgate)
---
Work is a major part of our lives, and one that is both a source of happiness and frustration. If our daily jobs – be they in creative fields or more administrative like CMA consulting – often give us purpose, making us feel accomplished when we get things right, they just as often irritate us, when things don't go our way or our clients, colleagues, and managers are being particularly demanding. But we have good news for you: watching movies can be a great way of exorcizing frustration and boredom and giving us the right motivation to start our daily routine! Here's a list of 5 office-set movies that will give you plenty of intrigue and fun situations while teaching you the art of resolving conflicts!
---
1. All the President's Men (1976)
Inspired by Washington Post journalists Carl Bernstein and Bob Woodward's 1974 book of the same name, All the President's Men tells us the story of how the Watergate scandal was uncovered, thanks to said journalists, which ultimately led to the resignation of President Richard Nixon. Dustin Hoffman and Robert Redford play Bernstein and Woodward, who are not convinced about the scandal at first, but their initial skepticism gives way to relentless determination as they uncover a series of irregularities and contradictions in the official account of the break-in, also thanks to an anonymous source who may or may not be on their side. And so, what begins as a routine story quickly morphs into a maze of conspiracies, lies, and covert operations that extend far beyond the Watergate break-in itself.
This political thriller is about the scandal as much as it is about our central duo, and it's their determination and courage that keeps us hooked. Even though we often see them working at the office, planning how to break the news in a way that would bring actual change, the film is all the more tense and gripping because of it. This slow-burning classic from Alan J. Pakula is just as relevant today as it was in 1976, and it helps bring attention to the power of journalism when done right.
---
2. Horrible Bosses (2011)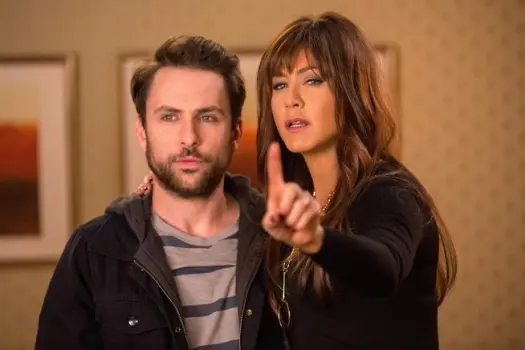 Seth Gordon's 2011 comedy plunges viewers into the lives of three close friends – Nick (Jason Bateman), Dale (Charlie Day), and Kurt (Jason Sudeikis) – who share a common grievance: their respective bosses are unbearable tyrants. Nick is stifled by his overbearing and manipulative boss Dave Harken (Kevin Spacey), who exploits his vulnerability for personal gain. Dale, a dental assistant, endures the unwanted sexual advances of his aggressive boss, Dr. Julia Harris (Jennifer Aniston). Meanwhile, Kurt faces the tyranny of Bobby Pellitt (Colin Farrell), a cocaine-addicted, incompetent boss who threatens to ruin the family business.
Frustrated and desperate to escape their nightmarish work situations, the friends contemplate a radical solution – killing their bosses. As they hatch a comedic but darkly disturbing plan, they realize the gravity of their intent and the absurdity of their predicament. Their misguided scheme leads them to seek advice from a "murder consultant," the enigmatic Dean "Motherf*er" Jones (Jamie Foxx), who hilariously guides them through their unconventional endeavor.
---
3. The Intern (2015)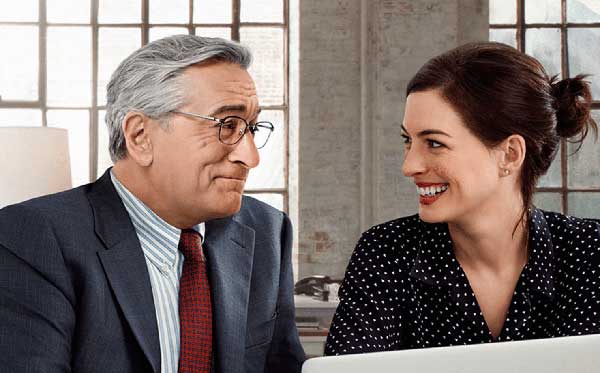 The Intern introduces us to Ben Whittaker (Robert De Niro), a retired and widowed 70-year-old who seeks a new sense of purpose in his life. When he stumbles upon an opportunity to become a senior intern at About the Fit, a booming e-commerce fashion start-up led by Jules Ostin (Anne Hathaway), his seemingly mundane decision sets in motion a heartwarming and transformative journey.
As Ben navigates his new role, he finds himself thrust into a world of modern technology, youthful energy, and fast-paced innovation. Our protagonist is initially met with skepticism and bemusement by his younger colleagues, but his wisdom, experience, and old-school manners gradually win them over. Not only that, but he eventually forms a unique bond with Jules, and their friendship becomes a source of solace and inspiration for both.
The Intern's best feature is its great premise, and its biggest strength is the genuine chemistry between leads Robert De Niro and Anne Hathaway, who are both clearly enjoying playing roles that diverge from the types of characters they usually embody. The film itself is not as original as you'd expect it to be and definitely has some pacing issues, but if you enjoyed Hathaway's performance in The Devil Wears Prada and you're a fan of the show Younger, you'll definitely find plenty to like in The Intern.
---
4. The Assistant (2019)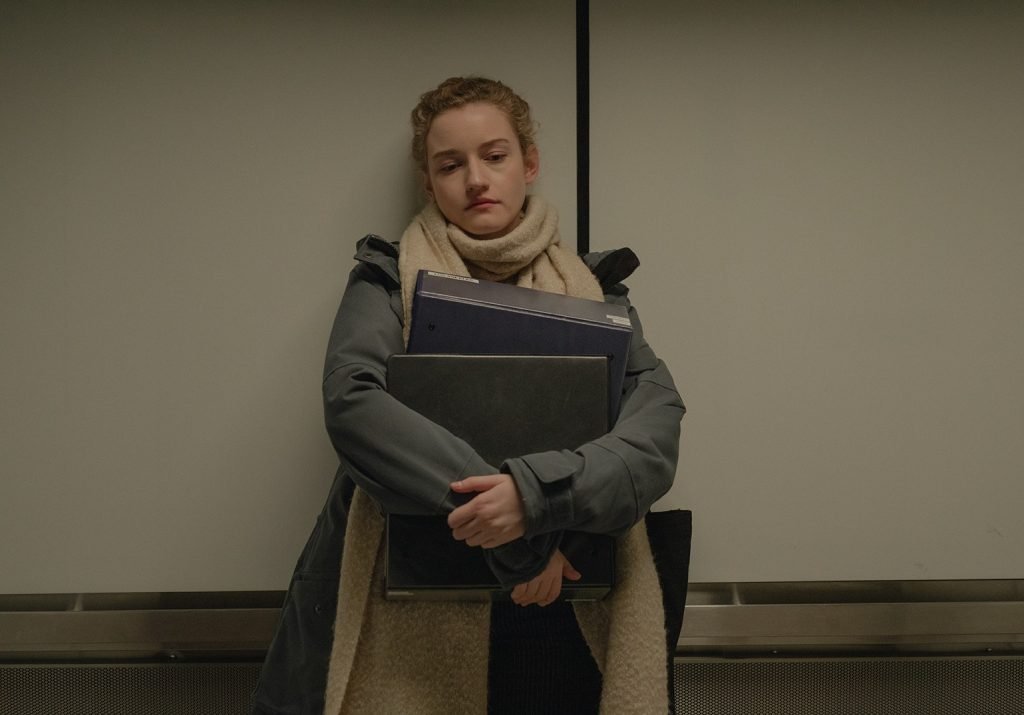 The Assistant was one of the best films to emerge from 2019, and the reason is the combination of a perfectly paced screenplay, flawless camerawork from writer-director Kitty Green, and a fantastic lead performance from frequent collaborator Julia Garner.
Garner plays Jane, a recent college graduate who lands a coveted job as the titular "assistant" to a powerful film executive in New York City. From the outset, the film paints a stark picture of the toxic and dehumanizing environment that pervades the office. As Jane navigates her daily routine, she becomes increasingly attuned to her boss' unsettling behavior and attitude. Her suspicions are confirmed when she stumbles upon evidence of inappropriate conduct that points to a deeply troubling pattern of harassment. Jane's initial shock and disbelief gradually evolve into a growing sense of moral responsibility to address the pervasive toxicity that taints the workplace.
The Assistant masterfully captures the nuances of Jane's internal struggle as she grapples with the decision to take action and keeps us hooked from beginning to end with an office-set movie that unfolds like a slow-burning thriller, as we wait for justice to eventually come. Jane's journey reflects the emotional toll of confronting systemic abuse, the fear of retaliation, and the complex power dynamics that perpetuate such environments, which makes The Assistant one of the most relevant and well-crafted #MeToo films in existence.
---
5. Corner Office (2022)
Joachim Back's Corner Office centers on a man named Orson (Jon Hamm), who has just been hired by company Authority Inc. and who immediately makes one thing clear: he doesn't like his colleagues at all. In fact, everything seems to offend Orson, from the way they look to what they do, and he doesn't hesitate to show them, with his behavior, just how much he dislikes them. If you've ever worked in an office, you know exactly the kind of office worker we're talking about: someone of high moral principles whose opinion of themselves doesn't actually reflect how they come across.
But things change when Orson discovers an empty, utopic office and takes residence there, producing his best work simply because he's able to work on his own and at peace. His work is recognized from the manager of the company and he acquires status, which only earns him less sympathy from his workmates. But the twist comes when we suddenly realize that none of his colleagues can actually see this magical office.
Corner Office has an irresistible premise that, unfortunately, it doesn't use to its full potential. If the film sounds like a hilarious satire, it's more of an enjoyable watch that feels a little longer than it should be. But if you're a fan of Mad Men and wish to see Jon Hamm in an office again, it's bound to be an entertaining, nostalgic watch and even give you a laugh or two.
---
The 5 office-set movies above all take place at someone's workplace, whether they're historical accounts of something that actually happened, fictional tales with an important message, or silly stories that are just meant to provide you with a light, enjoyable watch. Happy watching!