5 Netflix TV Shows That Conquered Canada

---
In the era of streaming platforms, Netflix has emerged as a global entertainment powerhouse, providing viewers with various TV shows and movies. The platform has transformed how viewers consume content by offering ease and diversity with its large library of TV series and films.
According to CasinoCanada Head of content and media analyst Dmitry Rogalchuk, the impact of Netflix on the television landscape cannot be overstated. Among its extensive catalog, certain shows have managed to captivate audiences across different countries, including Canada.
When you hear Netflix Global, you automatically think about shows like The Crown, Black Mirror, Narcos, Ozark, House of Cards, 3%, Glow, Godless, Better Call Saul, and The Keepers. But have you ever wondered what TV shows are on Netflix Canada? This article will explore five TV shows that have conquered the hearts of Canadians, taking them on a rollercoaster ride of emotions and leaving them eagerly anticipating each new episode.
---
1. WEDNESDAY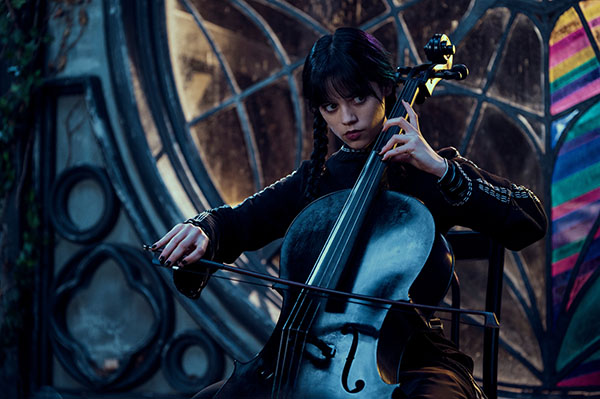 The mysterious and ominous series Wednesday starts off our list. Inspired by the Addams Family, this show focuses on Wednesday Addams' (Jenna Ortega) formative years by examining her time at Nevermore Academy, from her friendship with her roommate Enyd (Enid Synclair) to her parents' mysterious past at the school. With a unique blend of mystery, comedy, supernatural elements, crime, and teenage angst, Wednesday has struck a chord with Canadian viewers.
The show's witty writing, stellar performances, and visually stunning aesthetics have made it an instant hit, and the viewership numbers in Canada have been impressive. Within the first month of its release, the show garnered over 2 million views, making it one of the most-watched Netflix original series in the country. Although the official release date of Season 2 hasn't been announced yet, you can tell that this show has everyone in a chokehold with many fans already asking the question, when is Wednesday season 2?
---
2. SWEET TOOTH
Next on our list is the heartwarming and whimsical series Sweet Tooth. Based on Jeff Lemire's comic book of the same name, this dystopian story centers on the exploits of a young boy named Gus (Christian Convery), who is half human and half deer. As Gus navigates a world ravaged by a mysterious virus, he encounters various characters and forms unlikely friendships.
The show's blend of fantasy, adventure, and emotional storytelling has resonated with Canadian viewers, who have embraced Gus and his journey with open arms. Over 5 million Canadians saw the show's first season, which acquired popularity immediately after its debut. Additionally, it entered the list of the ten most-watched English-language originals on Netflix. Sweet Tooth delivers a powerful message about hope, resilience, and the power of humanity, making it a must-see Netflix series.
---
3. THE WITCHER
The Witcher is our first foray into the world of epic fantasy. The TV show is based on Andrzej Sapkowski's well-known book series and stars Henry Cavill as the pleasant and stoic Geralt of Rivia, a monster hunter who defies a series of evil – some creatures, but mostly humans – throughout the series. The show takes viewers on a thrilling journey through monsters, magic, and political intrigue.
With its stunning visuals, intricate storytelling, and well-choreographed action sequences, The Witcher has captivated Canadian audiences and became a hit in the Canadian entertainment industry. Fans of the original books and video games have immersed themselves in this dark and enchanting world, eagerly following Geralt's adventures and unraveling the mysteries surrounding him.
With over 462 million hours of view time, the show is one of the top recommended to binge-watch. Its popularity has led to a dedicated fan base eagerly awaiting the release of each new season, and the wait is nearly over, as season 3 is coming this month.
---
4. STRANGER THINGS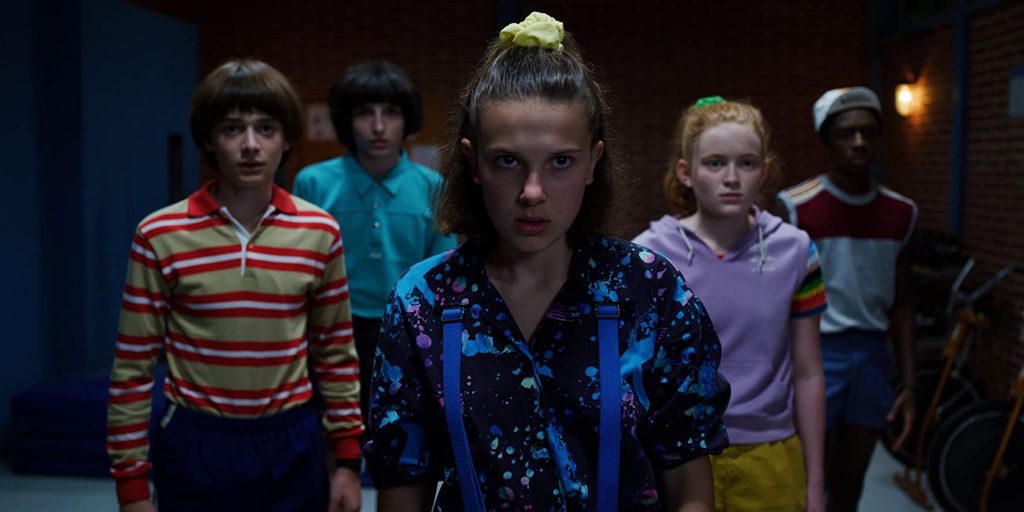 No list of Netflix shows would be complete without mentioning the Stranger Things phenomenon. Set in the 1980s in the fictional town of Hawkins, Indiana, this sci-fi drama has become a cultural phenomenon worldwide. And Canada is no exception.
Drawing inspiration from the works of Stephen King and classic '80s films, this show takes viewers on a nostalgic journey filled with supernatural occurrences and a group of lovable misfit kids. Stranger Things' endearing characters, thrilling plotlines, and nostalgic references to the '80s have struck a chord with Canadian viewers of all ages, making it one of the most beloved shows in the country, as well as one of the most-watched Netflix series ever. Since its debut, the show has amassed a staggering 64 million views in Canada alone and over 1.3 billion hours of it were viewed worldwide.
---
5. THE NIGHT AGENT
Last but not least, we have The Night Agent, one of the best thriller series on Netflix, and a show that keeps viewers on the edge of their seats. Based on the novel by Matthew Quirk, this series follows the story of FBI agent Peter Sutherland (Gabriel Basso), who finds himself caught in a complex web of deception and conspiracy.
With intense plot twists, well-developed characters, and a suspenseful narrative, The Night Agent has become a binge-worthy favorite among Canadian movie enthusiasts. The Night Agent has garnered a dedicated following since its release. Within the first weeks, it accumulated over 3 million views, making it one of the most-watched thrillers on Netflix in the country.
---
Netflix has produced many remarkable TV shows, but the five mentioned above are some of the best series on the platform. These shows showcase the diversity and richness of storytelling that Netflix offers, ensuring that viewers in the country are always entertained and hungry for more captivating content. So, grab your popcorn and let these Netflix shows transport you to worlds beyond your imagination.