5 Must Watch Upcoming Series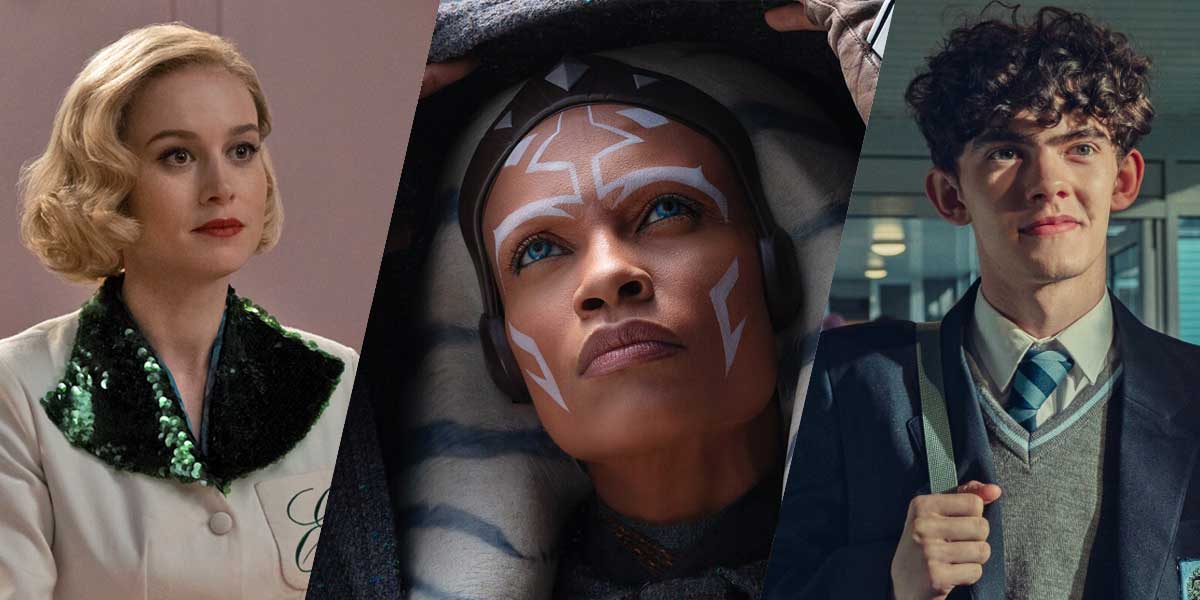 ---
So many new upcoming series have been announced that it's hard to keep track of what's about to be released in 2023! Next month alone, we're getting new seasons of The Summer I Turned Pretty (Prime Video), The Bear (Fx on Hulu), Warrior (Max), The Afterparty (Apple TB+), The Lincoln Lawyer (Netflix) and many more, as well as new episodes of Secret Invasion, Marvel's highly popular new show.
But there are also some series that you should definitely be excited about, as some very promising new titles have just been announced, and all these series deserve to be on your watchlist. While it would be impossible to list them allo, here are 5 upcoming series that will keep you entertained for the rest of the year! Find them below in order of release date, and happy watching!
---
1. Heartstopper Season 2
Release Date: August 3
Where to Watch: Netflix
The queer coming of age series that took the world by storm in 2022 is coming back this year, and we don't even have to wait long! Season 2 of Heartstopper hits Netflix everywhere on August 3, and it promises to be just as exciting as the first. Based on Alice Oseman's graphic novels of the same name, the show mainly revolves around teens Nick (Kit Connor) and Charlie (Joe Locke), as they first become friends and then start to develop feelings with one another, but it also follows Nick's circle of friends. What drew so many people to season 1 is the combination of a charming, heart-warming story and an irresistible visual style that has plenty of references to the comics.
We absolutely can't wait to revisit Nick's world and find out what happens next, even more so since all our favorite characters are returning to the series: cast members William Gao (Tao), Corinna Brown (Tara), Kizzy Edgell (Darcy), Tobie Donovan (Isaac), Rhea Norwood (Imogen), Jenny Walser (Tori), and Sebastian Croft (Ben) have all been confirmed, and we're also going to get not one but seven new characters! In a behind the scenes video for Netflix's Tudum, Kit Connor tells us that we should expect Season 2 to have a "different vibe to Season 1," and we couldn't be more excited.
---
2. Ahsoka
Release Date: August 23
Where to Watch: Disney+
If there's a more beloved character from the recently released Star Wars series than Grogu/Baby Yoda, it's Ahsoka Tano, whom we followed from Star Wars: The Clone Wars (2008-2022) till The Mandalorian and The Book of Boba Fett, and, given her captivating origin story, it was only fair that she'd get her own spin-off series. The live-action series was announced years ago and it's finally coming to Disney+ on August 23, starring Rosario Dawson in the lead role. It will also feature some returning faces from Rebels (2014-2018) and other Star Wars series in it, and if you watch the trailer, you can already discover some of them. Ahsoka is one of the most promising upcoming Disney+ series, and we absolutely wouldn't miss it.
---
3. Echo
Release Date: November 29
Where to Watch: Disney+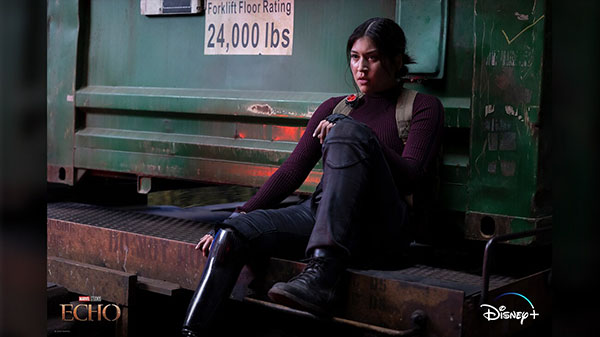 The other Disney+ releases everyone is highly anticipating are Season 2 of Loki (out on October 6) and Echo, on the streaming platform in November. Though we're excited about both, what makes us anticipate Echo more is that we've been waiting to find out more about its titular character — fierce fighter and former Tracksuit Mafia member Maya Lopez, aka Echo (Alaqua Cox) — since we first saw her in Episode 2 of Hawkeye.
But what makes this upcoming series even more exciting is that its titular character is Deaf and Native American, and some of the creatives involved in the show are Native American too, such as filmmakers Catriona McKenzie and Sydney Freeland, who are Gunaikurnai and Navajo, respectively, which gives Echo the potential to mark a big step for representation. We don't know much about the plot yet, but Charlie Cox will make an appearance as Daredevil and Vincent D'Onofrio as Kingpin, which makes us anticipate the series even more.
---
4. Lessons in Chemistry
Release Date: fall 2023
Where to Watch: AppleTV+
We don't have a date for Lessons in Chemistry yet, but it's one of the most anticipated Apple TV+ releases of the year. Set in the early 1950s, the show follows a woman named Elizabeth Zott (Brie Larson) who dreams of being a scientist, but lives in a patriarchal society. One day, our protagonist is fired from her lab and decides to take a completely different direction: she accepts a job as a cooking show host on TV that is mainly targeted at housewives. But what she ends up teaching them is a lot more than just recipes, in a series that would appear to be both incredibly timely and highly entertaining, as well as being helmed by showrunner Lee Eisenberg, a six-time Emmy Award nominee.
Lessons in Chemistry is based on Bonnie Garmus' bestselling novel of the same name, and among its cast members are Brie Larson, Lewis Pullman, Aja Naomi King, Stephanie Koenig, Kevin Sussman, Patrick Walker and Thomas Mann.
---
5. Gen V
Release Date: fall 2023
Where to Watch: Prime Video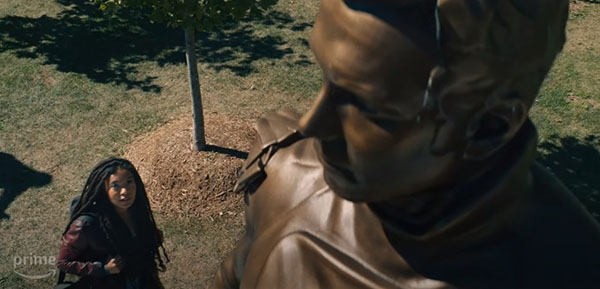 Another highly anticipated fall release is The Boys spin-off Gen V, which has recently wrapped production and been confirmed for this year. If you're familiar with the series, you'll remember the Red River Institute from Season 3, a home/orphanage for Supes children. These children have grown and, in Gen V, they are going to college — and not just any college, but America's only college for young-adult superheroes. Judging by the official synopsis, Gen V is just as irreverent and funny as The Boys, with the extra advantage of revolving around teenagers, which means that we might be in for a very special coming of age story with Hunger Games vibes.
---
You can watch all the series above on their respective streaming platforms and also with an Amazon Fire Stick TV, where you can stream content on multiple apps including Prime TV, Netflix, Hulu, YouTube and HBO Max. For ease of use, you can sync your Firestick remote with your TV and control the functions of both devices.
---
The five shows listed above are only a few examples of upcoming series that should be on your radar, whether you're into superhero action, queer high school dramas, Marvel and Star Wars spin-offs, timely series with commentary on gender politics, and more. Whether you're looking for heart-warming watches, action-packed shows, thought-provoking series, and binge-worthy releases, or all of the above, the 5 shows above will keep you entertained. And, if you're still looking for more titles to add to your watchlist, here's another list:
5 More Upcoming Series in 2023:
Below are 5 more highly anticipated upcoming series, with their release date and the streaming platform where you can watch them!
The Summer I Turned Pretty Season 2: July 14 on Prime Video
Only Murders in the Building Season 3: August 8 on Hulu
Loki Season 2: October 6 on Disney+
All the Light We Cannot See: November 2 on Netflix
The Morning Show Season 3: this fall on Apple TV+