5 Movies to Watch with Your Dad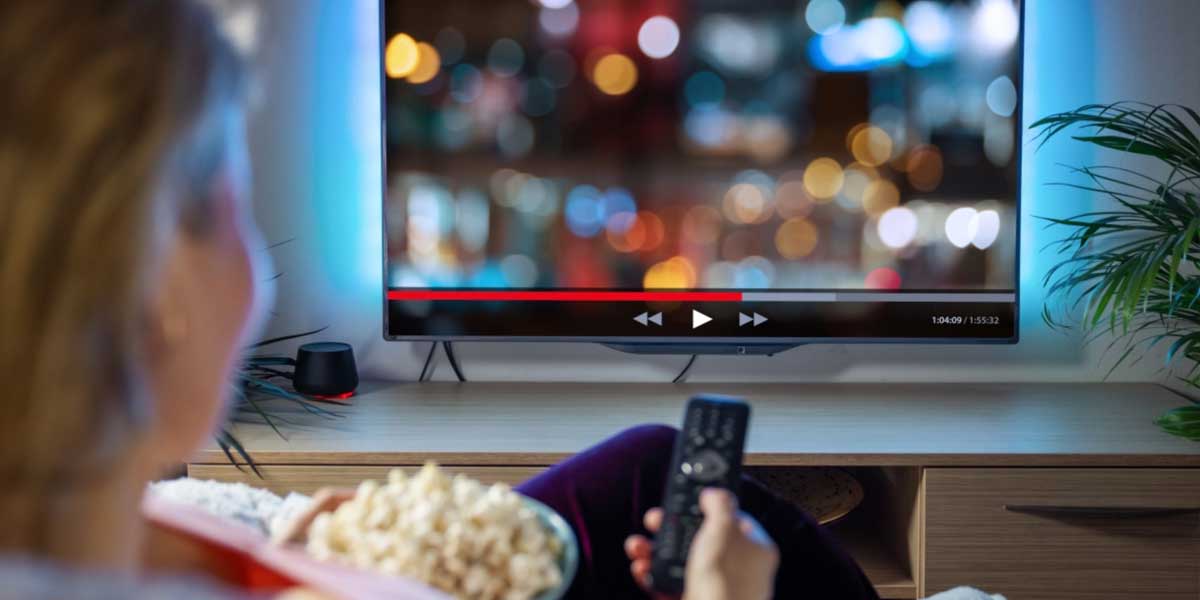 Woman watching TV (Getty Images)
---
When it comes to spending quality time with your dad, movie nights are a classic choice, because dads love watching TV no matter what. It's also a chance to relax, have fun, and share some laughs together after a long tiring day at work. So, whether your dad is a film aficionado or simply loves being in front of the TV regardless of the content, you should take this opportunity to bond with him over some great movies.
Here's a list of 5 great father-child movies to watch with your dad, whether you're looking for something new or you'd like to revisit some hits from the past. Most of these films are available on popular streaming platforms like Netflix, Hulu, Apple TV+, Disney Plus, Dish TV, and more. So, without further ado, let's take a look at 5 movies to watch with your father!
---
1. Dads (2019)
Bryce Dallas Howard
Full Review: Dads (Review): Howard's Cute Doc Led Me to Mull My Own Role as a Dad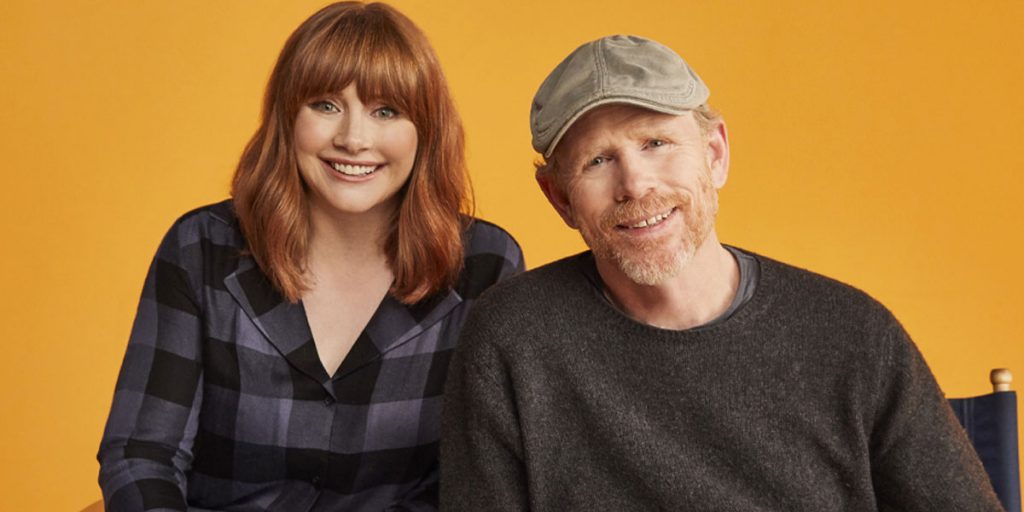 What better movie to start with than a film that's actually called Dads? Not only does this Apple TV+ documentary make for a fantastic, heart-warming watch, but the director, Bryce Dallas Howard, made it as a tribute to her own father, Ron Howard (who's also a producer in the film as well as one of its subjects). Released during the pandemic, this documentary is a wonderful tribute to dads that collects testimonies from famous celebrities and everyday people to paint a picture of the joys and hardships of being a parent, and the things that make it all worth it in the end. Neil Patrick Harris, Jimmy Fallon, Jude Apatow, Will Smith, Ken Jeong, Jimmy Kimmel, and more stars appear in a film that will bring back memories of your own father and child, and teach you a thing or two.
---
2. Definitely, Maybe (2008)
Adam Brooks
In this heartfelt romantic comedy, Ryan Reynolds plays a father named Will Hayes who's about to get a divorce. One day, his daughter Maya (Abigail Breslin) asks him about his life before he met her mum, and Will who shares the story of – to quote a beloved sitcom – how he met her mother. But that's not all he tells her, as his story revolves around three women he dated, with their names changed so that Maya doesn't know which one of them is her mother – which only makes her, and us, more desperate to find out. Definitely, Maybe uses many rom-com tropes, but it does it well,taking you on a nostalgic trip through love, fate, and the enduring bonds between a father and his child, reminding us that, sometimes, the greatest love stories are the ones we least expect.
---
3. Aftersun (2022)
Charlotte Wells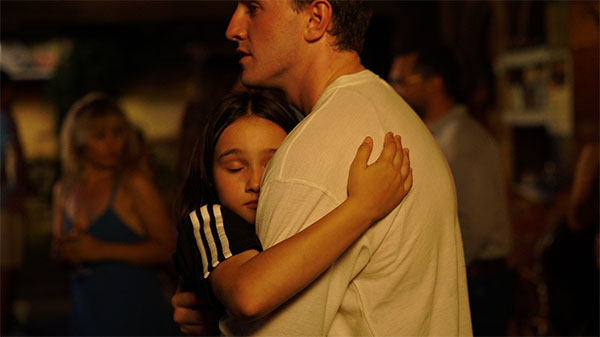 No list of movies to watch with your dad would be complete without Charlotte Wells' stunning, poignant debut Aftersun, which premiered at the Cannes Film Festival last year. This one is the right film for you if you're looking for a more intense watch that will also make you think, while fully immersing you in the world of its protagonists. Said protagonists are Calum (Paul Mescal) and Sophie (Frankie Corlo), a father and a daughter who are on holiday at a somewhat decadent vacation resort – but to Sophie, who's 11 years old, that resort is perfect, as she gets to spend time with her dad, whose attentions are on her alone. What Sophie doesn't know is that her father is profoundly depressed, something she realizes when she watches the tape from her holidays as a grown-up, who has her own newborn to look after. And so, her recollections assume a completely different meaning as she gets to know her father for the first time, after all these years, and us with them. Aftersun is one of the most authentic, charming, intimate films you'll ever see, and it's not to be missed.
---
4. The Pursuit of Happyness (2006)
Gabriele Muccino
Will Smith delivers a remarkable performance in this inspiring true story, based on Chris Gardner's 2006 memoir of the same name. Facing homelessness and struggling to provide for his young son after investing his life savings in a venture that immediately fails, Gardner (Smith) takes on an unpaid internship at a prestigious stock brokerage firm in the hopes of securing a better future. But this has consequences on his marriage and living situation, and our unfortunate protagonist finds himself not only homeless, but with a child (Jaden Smith) to look after. The Pursuit of Happyness has definitely aged since its release, but it's worth watching for Will Smith's performance alone, and it's ultimately about the unwavering determination, resilience, and love of a father who overcomes immense challenges to create a brighter life for his child.
---
5. 17 Again (2009)
Burr Steers
In 17 Again, Zac Efron takes us on a journey of second chances. The story follows Mike O'Donnell (Matthew Perry), a middle-aged man who magically transforms back into his 17-year-old self (Efron). As he relives his high school years, he gains a new perspective on life, reconnects with his family, and learns lessons about the importance of family, love, and the choices we make. This heart-warming, surprisingly funny body swap comedy will give you a perfect blend of laughter, nostalgia, and a reminder that it's never too late to rediscover yourself.
---
These 5 movies offer a variety of genres and captivating stories that are perfect for father-child movie nights. From laughter-filled comedies to inspiring true stories and charming documentaries, these movies will make for great watches with your dad, whether you're looking for something lighthearted or thought-provoking. Happy watching!