5 Movies to Watch During This Winter Break

5 Movies to Watch During This Winter Break (JESHOOTS.COM on Unsplash)
Wondering what interesting movies to watch for the winter? Here's a list of cool films to keep you entertained. Read on!
---
School breaks are the perfect time to unwind and enjoy your favorite hobbies and extracurricular activities. You can go to the beach, pool, or nature trail during the summer holiday. However, chilly weather in winter leaves you with fewer options. Unless you like winter activities, you'll probably be tucked indoors, keeping warm with a hot cup of cocoa.
The change of pace means finding different activities you can enjoy doing indoors. These may include board or card games, reading books, cooking and baking, and solving jigsaw puzzles. All these activities are fun, but nothing beats watching movies. It's the perfect avenue to let your mind wander, and there's nothing quite like being visually immersed in a different world.
Admittedly, this may be hard if you're worried about schoolwork, so it's best to let professional essay writers take the load off your back. Doing this allows you to take a break so you can watch your favorite films with friends and family.
With that out of the way, here's a list of amazing movies that are perfect for winter break.
---
The Revenant (2015)
Alejandro G. Iñárritu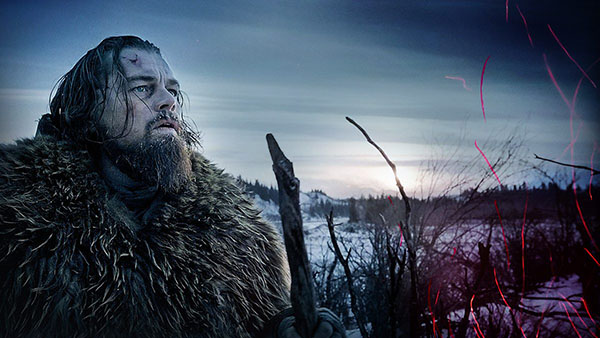 Leonardo DiCaprio stars in this award-winning film as Hugh Glass, a frontiersman who sustains severe injuries from a bear attack while exploring the American wilderness in 1823 with his hunting crew. In an unexpected twist of events, his team decides to leave him for dead. To add insult to injury, one of his crewmen (Tom Hardy) kills his son, who refuses to leave his father for dead and insists they help him. Unfortunately, Glass helplessly witnesses the death of his son and lies in pain while the hunting party leaves him and his son's lifeless body behind. Filled with grief and vengeance, Glass traverses the snow landscape to find the treacherous man who betrayed him.
Writer-director Alejandro G. Iñárritu's first film since Birdman is a drastic change from his previous work, but it's just as compelling. The Revenant is essentially a tale of survival that always puts its protagonist first, letting you experience his journey firsthand and surprising you more than once, not only thematically but also with innovative filmmaking that only Iñárritu could have pulled off. Watch it for its gorgeous cinematography, a superb performance from Leonardo DiCaprio, and its thought-provoking message about the real nature of humanity.
---
The Hateful Eight (2015)
Quentin Tarantino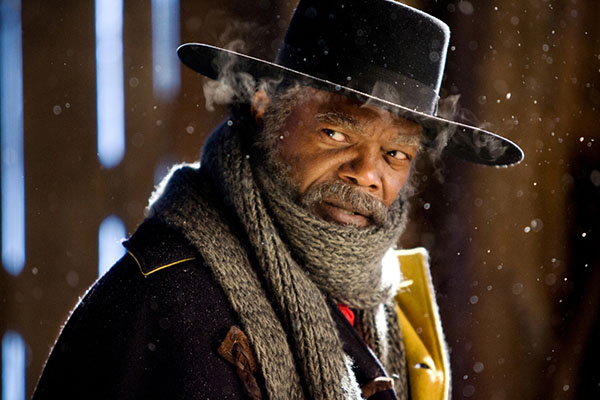 In this thrilling western drama directed by Quentin Tarantino, everything is not as it appears. The film is filled with notable characters and plenty of twists and turns to keep you on the edge of your seat. What starts with a bounty hunter named John (Kurt Russell) racing toward the town of Red Rock in post-Civil War Wyoming with his prisoner Daisy (Jennifer Jason Leigh) soon spirals into a chaotic mess. On the way to Red Rock, they encounter first another bounty hunter named Major Marquis Warren (Samuel L. Jackson), and then, soon after, a man who claims to be the new sheriff of Red Rock. They all decide to travel together toward Red Rock, but a blizzard forces them to stop at a stagecoach stopover to find shelter. Once inside, they meet four strangers, and as the evening progresses, the eight individuals realize this might be their final destination.
The Hateful Eight is not Quentin Tarantino's best work, but it's a lesser known entry in his filmography that is bound to keep you on the edge of your seat with the director's signature blend of violence, humor, wit, and pure chaos. It's a film that often plays out like a theatre play but balances its most intimate scenes with unexpected outbursts of violence, blending genres to subvert your expectations like only Tarantino can do. There are plenty of tension, mystery and clever character work in The Hateful Eight, and you won't be able to take your eyes off the screen.
---
Snowpiercer (2013)
Bong Joon Ho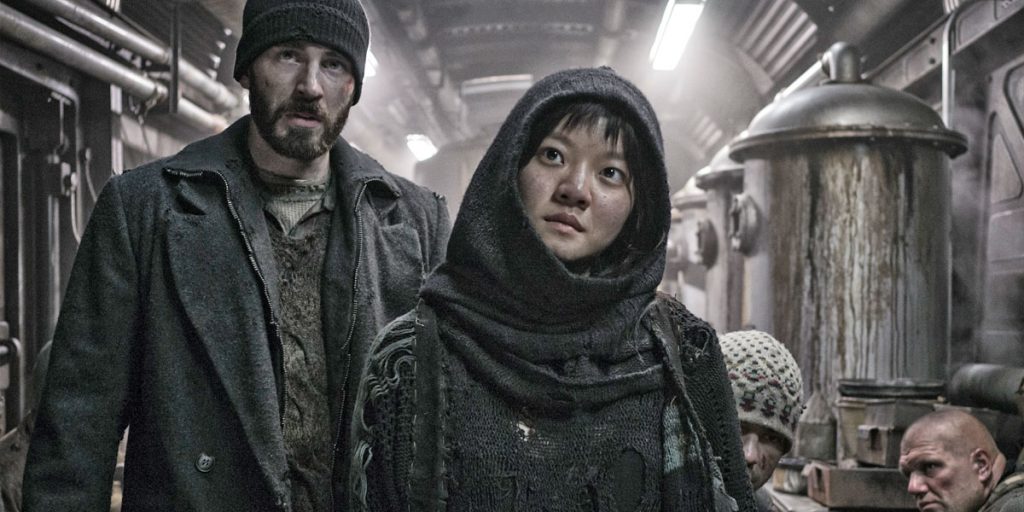 You probably know director Bong Joon Ho for his Oscar winning, genre-defying film Parasite, but there are other films of his that you should definitely check out. One of those movies is sci-fi action film Snowpiercer, the story of a failed climate change experiment that thrusts the world into the second ice age. All life on Earth perishes except for the survivors who boarded the Snowpiercer, a train that travels around the globe breaking through snow and ice. And so, a new class system is born within that very same train, where the rich live in splendor in the front cars while the poor live in squalor in the tail compartments. Not only that, but armed guards watch over the poor to keep them from leaving their compartments and trying to go to the front cars. Naturally, an uprising emerges, as Curtis (Chris Evans) leads a rebellion to take over the engine room and regain control of the future of humanity's remaining survivors.
Snowpiercer is a film that was so ahead of its time when it was released that it's hard to believe that it was actually made in 2013. Director Bong Joon Ho gives us a movie that's just as epic and spectacular as Hollywood blockbuster but that, at the same time, subverts all expectations of what a post-apocalyptic film should look and feel like. The end result is a daring, stunning thriller that, just like the titular train, never stops, giving us plenty of violence but also the occasional laugh, as well as gorgeous cinematography, timely social commentary, and excellent performances from Chris Evans, Tilda Swinton, Jamie Bell, Ed Harris, Octavia Spencer, and its all-star cast.
See Also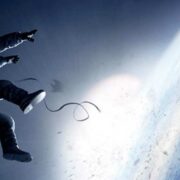 ---
The Grand Budapest Hotel (2014)
Wes Anderson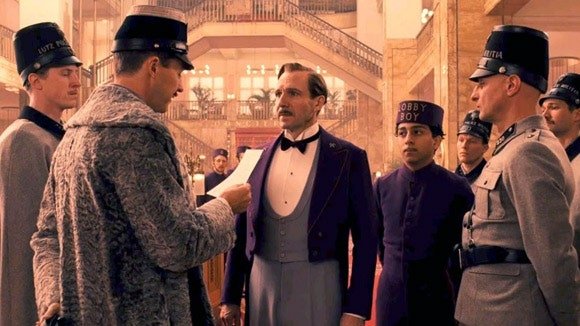 Ralph Fiennes stars in this comedy-drama as Gustave H., a concierge of a renowned ski resort called the Grand Budapest Hotel. Gustave is a meticulous man who prides himself on providing the best hospitality services to his guests, including having affairs with the older women who stay at the hotel. Gustave's life soon comes under a microscope when he receives a priceless painting and is suspected of the murder of one of his lovers. With the help of Zero (Tony Revolori), a junior lobby boy he befriends, he sets out to prove his innocence. The film is told as a story within a story, with a 1985 novel named just like the titular hotel telling the story of an author's (Tom Wilkinson) past vacation at the resort, in the 1960s, where an older Zero – now the hotel's owner – tells him his life story.
If you're familiar with Wes Anderson's filmmaking, you'll know that it's nearly impossible to describe his films on paper, as there's just so much going on in them that you have to experience them to truly understand them. The Grand Budapest Hotel is one of the auteur's most acclaimed and beloved movies, and that is due to the combination of a genuinely compelling story, breathtaking visuals, and an array of talented actors giving it their all, with great turns from frequent collaborators such as Bill Murray, Owen Wilson, Tilda Swinton, Willem Dafoe, Jeff Goldblum, Edward Norton, Adrien Brody and Jason Schwartzman as well as memorable performances from Ralph Fiennes, Saoirse Ronan, Léa Seydoux, Jude Law, and many more. Whether you're a fan of Wes Anderson's or you're looking for an introduction to his work, The Grand Budapest Hotel is the right film for you.
---
Knives Out (2019)
Rian Johnson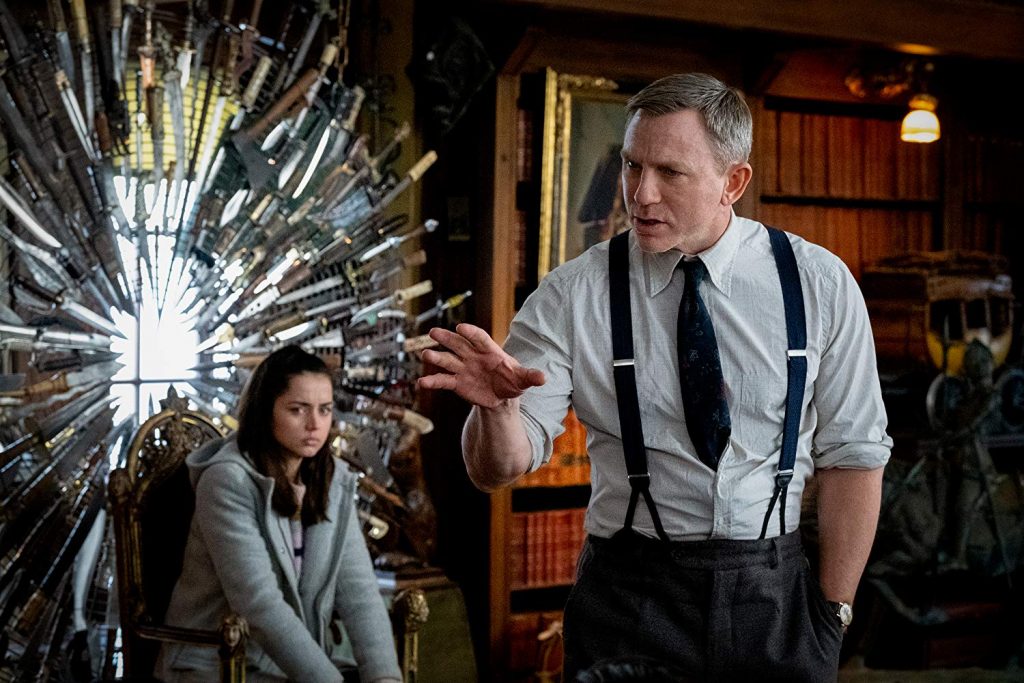 The mysterious death of famous crime novelist Harlan Thrombey (Christopher Plummer) at his palatial home right after his 85th birthday celebration sets off an enthralling investigation. Renowned detective Benoit Blanc (Daniel Craig) takes on the case, hired by a mysterious stranger whose identity even the detective himself ignores, and begins to uncover a web of lies from Harlan's dysfunctional family and his staff to get to the truth. But that doesn't even begin to describe a one-of-a-kind, expertly crafted crime mystery where the plot twists keep coming, even when you think you've finally solved its main puzzle. That's because writer-director Rian Johnson subverts our expectations by giving us a mystery within a mystery, where big secrets are revealed right at the beginning only for a completely different story to emerge out of the tiniest of details.
Watch it for a lesson on storytelling, a complex, slow burning tale that will have you hooked, and layered, believable performances from the entire cast, which includes a Chris Evans like you've never seen him before, a great pre-No Time To Die Ana de Armas, and the ever-excellent Toni Collette, Jamie Lee Curtis, Michael Shannon, LaKeith Stanfield, Don Jonhnson, Christopher Plummer, and Daniel Craig.
---

Holidays are a time to unwind and enjoy time away from school. You get to spend your days with loved ones and do things you like. And, if winter comes with its challenges and leaves little room for outdoor activities, films are here to save the day. Follow our list and you'll be entertained from start to finish.