5 Movies for Your Summer Party

(iStock)
---
As the warm, lazy days of summer roll in, they bring with them the perfect opportunity to host memorable get-togethers with friends and family. What better way to enjoy those balmy nights than by setting up an outdoor cinema under the stars? As you prepare your garden, cleaning the grill for barbecuing and decking out your furniture with colorful couch covers, the question arises: which films will keep your guests thoroughly entertained? Allow us to suggest 5 fantastic movies for your summer party that offer a perfect blend of genres to cater to various tastes.
---
1. The Secret Life of Walter Mitty (2013)
Ben Stiller
Kicking off our list is the visually stunning and heartwarming film, The Secret Life of Walter Mitty. Directed by and starring Ben Stiller, this movie takes us on a journey with Walter (Stiller), a mild-mannered man who frequently escapes his routine life through vivid daydreams. These fantasies filled with heroism, romance, and action become a reality when Walter embarks on a global adventure that's even more extraordinary than anything he could have imagined.
This film is a perfect summer selection, presenting a compelling blend of comedy, drama, and adventure that echoes the spirit of the season. The stunning cinematography (Stuart Dryburgh, of The Painted Veil) takes the viewer on a journey from New York City's concrete jungle to the rugged terrains of Greenland, the erupting geysers of Iceland, and the majestic Himalayas. As your guests relax on the couch covered in the softest fabric, they will be transported to these mesmerizing locales, making The Secret Life of Walter Mitty a cinematic experience to remember.
---
2. Chef (2014)
Jon Favreau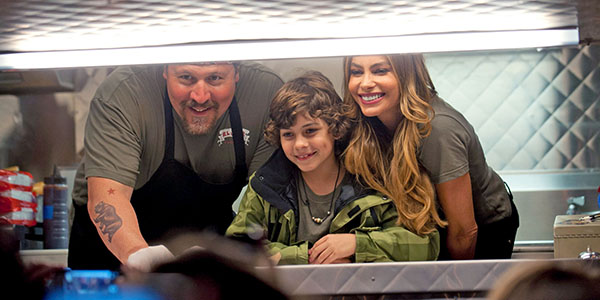 When it comes to food-themed movies, there are few as deliciously entertaining as Chef. This vibrant, comedic film directed by Jon Favreau tells the story of a professional chef who quits his high-profile restaurant job to launch a food truck business. This new culinary journey takes him across the country, rekindling his passion for cooking and bringing him closer to his family.
Watching Chef on a warm summer evening, as the aroma of barbecued food wafts through the air, is an unparalleled experience. Your guests will appreciate the movie's authentic portrayal of food preparation and might even find themselves inspired to whip up some culinary delights of their own. Not is the film is genuinely entertaining, but it also features an all-star cast that includes Robert Downey Jr., Scarlett Johansson, Dustin Hoffman, John Leguizamo, Sofía Vergara, Bobby Cannavale and more.
---
3. The Greatest Showman (2017)
Michael Gracey
Semi-musical drama The Greatest Showman is a visually spectacular film that brings a song to every viewer's heart. Following the story of P.T. Barnum (Hugh Jackman), the movie explores his journey from a penniless dreamer to the creator of a spectacle that became a worldwide sensation.
The real P.T. Barnum wasn't quite the hero he is made to be in the film, but if you go into the musical without expecting a biopic, you'll have fun with it. The film's energizing music, unforgettable performances – from Zendaya, Zac Efron, Keala Settle, Michelle Williams, Rebecca Ferguson, and Yahya Abdul-Mateen II, alongside Jackman – and themes of ambition and pursuing one's dream [1] make it a joy to watch under a starry summer sky. It's the kind of film that brings people together — just like a good party. You can even encourage guests to sing along to the catchy tunes for a karaoke twist!
See Also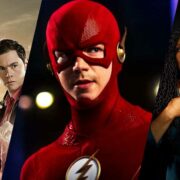 ---
4. The Princess Bride (1987)
Rob Reiner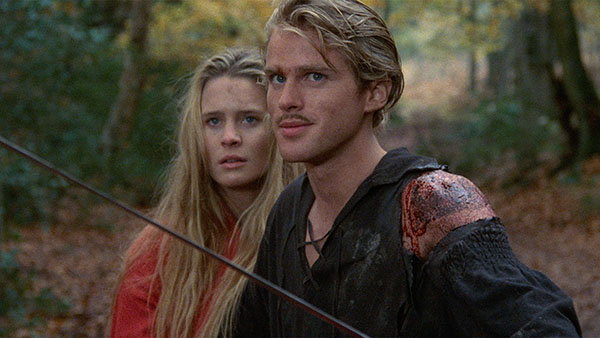 No movie night is complete without a classic, and The Princess Bride is one that transcends generations. This iconic fairy tale intertwines love, adventure, and humor in a charming package that will enchant all your guests, irrespective of their age. Let the timeless story of Princess Buttercup (Robin Wright) and Westley (Cary Elwes) add a dash of magic to your party. As your guests lounge comfortably on your well-protected couch under the soft glow of fairy lights, they will be swept away by the adventurous tale unfolding on the screen.
---
Guardians of the Galaxy, Vol.1-3 (2014-2023)
James Gunn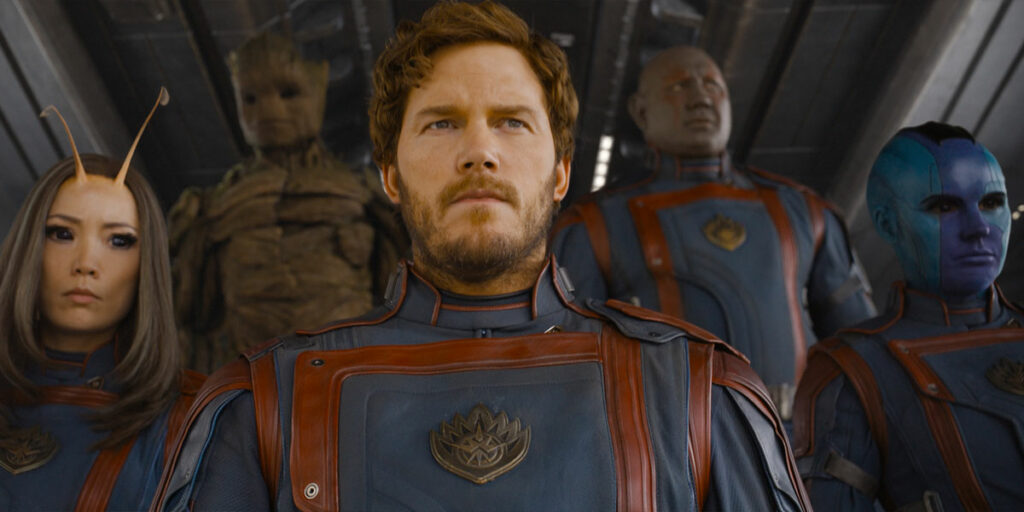 Rounding off our list is a film for the superhero and sci-fi lovers,"Guardians of the Galaxy. This trilogy is a complete package, with humorous banter, thrilling action, an engaging storyline, and a cast of unforgettable characters, not to mention an excellent retro soundtrack. From the 2014 movie that started it all to the newly released and surprisingly emotional Guardians of the Galaxy Vol.3, there's something for everyone in James Gunn's trilogy. As your summer party progresses into the night, and the sky above turns into a blanket of stars, there's no better way to cap it off than by journeying into space with Star-Lord, Gamora, Drax, Rocket, and of course, everyone's favorite sentient tree, Groot!
---
Planning a summer party requires thoughtful touches to make it enjoyable. From choosing the right couch covers to designing the perfect movie playlist, every detail counts. With this mix of 5 films, you're equipped to ensure your guests will have a movie night to remember, filled with laughter, emotions, and unforgettable cinematic experiences.