5 Inspirational Short Films for Students Under 30 Minutes

---
Learning in the 21st century takes place more often outside the classroom than inside. A way to expand your knowledge about real life is by watching movies: not only can watching films teach you a number of things, from language skills to history, but it can also help deal with various life experiences, from career struggles to moving to a new country and making life-changing decisions. But students don't have much time to devote to watching movies, so we made a list of 5 inspirational short films that are all under 30 minutes.
---
1. THE IMMIGRANT (1917)
Charlie Chaplin
This 1917 short from Charlie Chaplin is a great movie to start with, and it's also available freely online! Charlie Chaplin stars as the titular immigrant – a man who boards a ship to America and endures many challenges both on board and as soon as he arrives at his destination. As usual with Charlie Chaplin, the movie is very funny, as the director – who also co-wrote the script with Vincent Bryan and Maverick Terrell – keeps us entertained with perfectly timed gags and his astonishing physical acting.
But even though this silent film's tone always remains lighthearted, there's also an actual plot here, which mainly revolves around a meeting with a young woman (Edna Purviance), and the fact that our characters are immigrants adds further meaning. The Immigrant is a great introduction to Chaplin that serves as a showcase to the director's filmmaking techniques: from the very few minutes, you can see how he experiments with the camera to simulate certain situations, such as the moving of the ship, using exaggeration to create humor that is still highly effective to this day.
---
2. NIGHT AND FOG (1956)
Alain Resnais
Watch the film: Night and Fog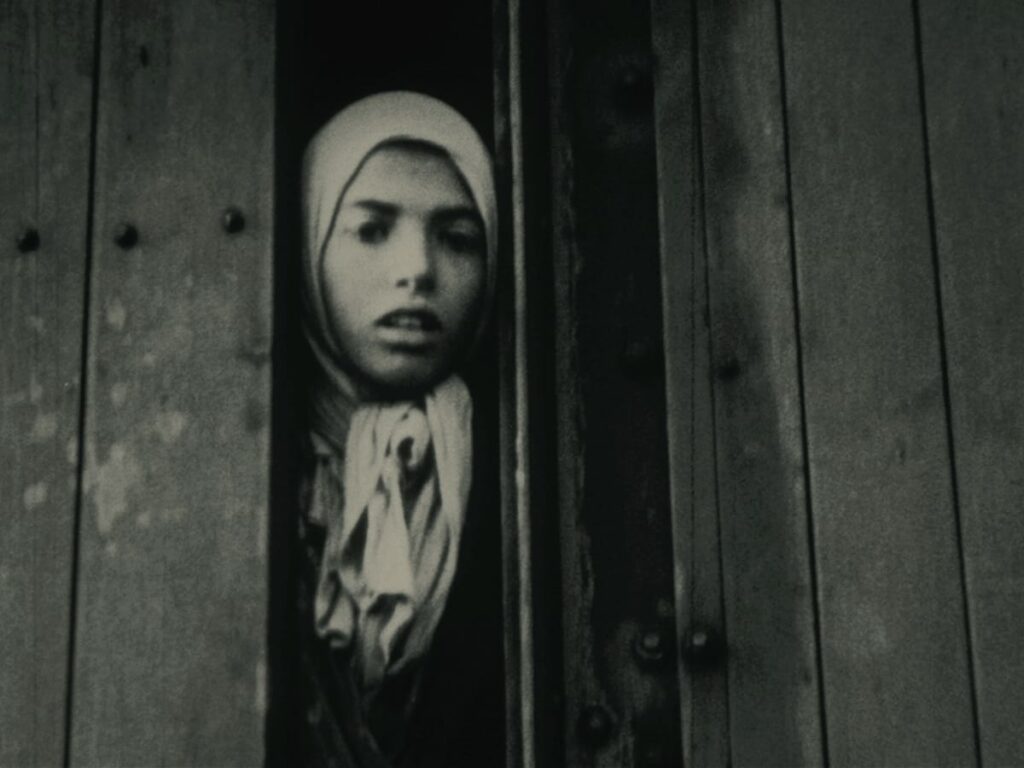 Night and Fog is an account of the horrors of the concentration camps and their role in the Nazi war, documented by director Alain Resnais, a prominent figure in the Nouvelle Vague. The film made history for being one of the first films about the Holocaust: ten years after the end of the war, Resnais went to Auschwitz and Majdanek and filmed the abandoned concentration camps, interlacing this footage with clips of the wars. Back in the 1950s, no one had seen anything like this and the film caused quite a stir: not only was it prevented from premiering at Cannes as scheduled, but some images of bodies were censored in France upon release. Even now, the film isn't an easy watch: Resnais doesn't shy from showing us the horrors of the genocide and make us think about the role that society had on these events. If you're researching the Second World War, this is the perfect short film for you.
---
3. PUMZI (2009)
Wanuri Kahiu
Kenya's first science fiction movie is a dystopian film that imagines a future in which extensive water scarcity tore the world apart and caused a World War III. Set 35 years after said war, the film shows us a world in which there's no more water, to the point that even the soil itself is toxic. We follow Asha (Kudzani Moswela), a curator at a virtual natural history museum in a self-sufficient minority community, known as the Maitu.
The Maitu people produce energy using exercise machinery like treadmills, relying on as little drinking water as they can to survive. But one day, Asha receives some soil in the mail. Her superior instructs her to ignore it, but she decides to plant a seed in it instead. This Venice Film Festival-winning dystopian short demonstrates the psychological, social, and political implications of a global calamity and extensive lack of water, and is a must watch.
---
4. THE NEW TENANTS (2009)
Joachim Back
This Oscar-winning short from Denmark is about a gay couple who moves into their new home, unknowingly adopting the troubles of its previous occupants. And the troubles begin as soon as Pete (Jamie Harrold) and Frank (David Rakoff) – the titular "new tenants" – enter the door. On their first day, their dinner is interrupted by their downstairs neighbor, who reveals a piece of information that will haunt them in the days to come: their new idyllic home was actually the scene of a triple homicide. Not long ago, someone murdered the former tenant and then killed two more neighbors when they arrived, alerted by the noise.
See Also

But that is only the beginning of a series of weird intrusions from even more neighbors, including a great Vincent D'Onofrio, who all bring great comedic dynamics but also an actual mystery to solve. This incredibly creative short will surprise you in the best possible ways, and you'll find yourself returning to it more than once.
---
5. THE NEIGHBOR'S WINDOW (2019)
Marshall Curry
Here's another Oscar-winning short, this time from director Marshall Curry (Street Fight). Inspired by a true story and set in New York, The Neighbor's Window revolves around a woman named Alli (Maria Dizzia) who has grown tired of her ordinary, normal life, which consists of looking after her young children with her husband Jacob (Greg Keller). But Alli soon gets the change she was looking for when two carefree twenty-somethings move in across the street, and she realizes that she can see into their apartment.
What makes the film so great is its humanity toward its protagonist: even though Alli's behavior in spying on her neighbors definitely isn't healthy, we can relate with her at all times because we also understand her emotions. The Neighbor's Window tackles big themes like finding meaning in one's daily routine and even the purpose of life itself, and it does it well. This empathetic watch will teach you a new outlook in life and stay with you for a long time.
---
All 5 films above are great watches. If you're a student, they will be educational in various ways, and you can use them as inspiration for your next essay. Writing about short films can be challenging, and learners can consider essay writing help from services such as CustomWritings. And if you're not a student but you're just looking for a great movie to watch in under 30 minutes, the 5 shorts listed above have something for everyone. Happy watching!