5 Great Movies Set in Space

Gravity (Warner Bros. Pictures)
---
There's a reason why the sci-fi genre appeals to so many people: it provides the perfect blend of adventure and mystery, with stories that are often set in magical places. And if you've learned anything from 2001: A Space Odyssey, Alien, Avatar, Blade Runner, E.T., Guardians of the Galaxy, Interstellar, Star Wars, and many more beloved science fiction movies, it's that the best ones take place in galaxies far, far away. But there are plenty of hidden gems set in space that are worth checking out too!
We made a list of 5 great movies set in space that let you explore enthralling universes while also keeping you hooked to their stories. Though they are indeed sci-fi flicks, we guarantee they're not the first titles you'll come up with when thinking about films set in space. From fun comedies to tense thrillers and compelling mysteries, there's truly something for everyone. If you'd like to experience the adventure first hand, buy Star Citizen aUEC, a sci-fi game where you can become a pirate, a bounty hunter and more characters and go on an adventure in various universes, including planets. If you're looking for your next great watch, the 5 films below should do the trick! Happy watching!
---
1. Gravity
(2013)
When Alfonso Cuarón's Gravity premiered at the Venice Film Festival, back in 2013, little did we know that the Roma director was about to give us yet another a lesson in storytelling. This time, Cuarón teams up with leads George Clooney and Sandra Bullock, who play a medical engineer and an astronaut who are sent to space. It's the former's first mission and the latter's last trip before retirement, but let's just say that things don't go exactly as planned. Not long after they've embarked on the journey, the shuttle is completely destroyed, leaving them both stranded in space, separated from one another, and with no communication with Earth whatsoever.
The tension is high in this sci-fi thriller, but its real achievement lies in its technical features. Cinematographer Emmanuel Lubezki (The Tree of Life) immerses us into the film to the extent that we are in their same predicament, almost as if the story was unfolding in real time. The contrast between our characters' anxiety-inducing strive for survival and the utter beauty of space makes Gravity a true one of a kind gem, and one of the best movies set in space in existence.
---
2. The Hitchhiker's Guide to the Galaxy
(2005)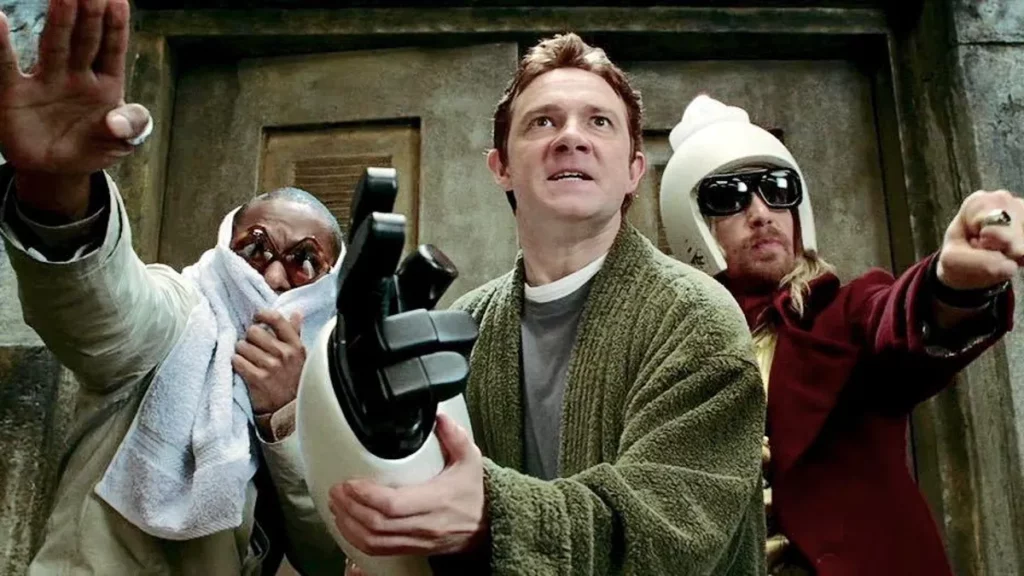 Who said that space can't be fun? Adapted from Douglas Adams' 1979 book of the same name, the film is one of the funniest movies set in space out there, even if those who are unfamiliar with the novel might struggle a bit with its meta humor. The film essebtially revolves around a man named Arthur (Martin Freeman) whose froend Ford (Mos Def) randomly takes him to space, later reveling that he is an alien who he rescued him, as the Earth was about to be destroyed when they left. Does Arthur immediately return to Earth to try to prevent it from being annihilated? Absolutely not: he takes full advantage of his situation and enjoys his adventure in the galaxy.
It's best to leave it at that to avoid spoilers, but it suffices to say that you're in for a real treat, with plenty of unpredictable developments, hilarious impromptu song moments, and new people to meet. Not only that, but the film has a great cast: Sam Rockwell, Zooey Deschanel, Alan Rickman, John Malkovich, Helen Mirren, Bill Nighy, Stephen Fry – you name it. If you're into absurdism and are looking for a light watch, you will absolutely love The Hitchhiker's Guide to the Galaxy.
---
3. Arrival
(2016)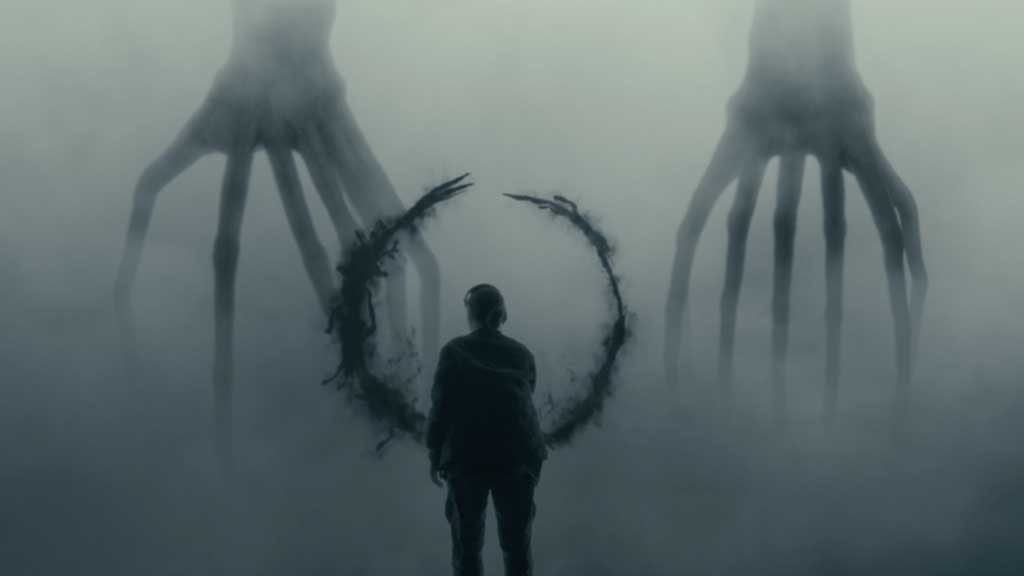 Denis Villeneuve's Arrival is the very best cinema has to offer, and its beauty resides in how the non-linearity of its story allows you to experience it firsthand and in a completely unique way, making the final revelation all the more mind-blowing. The film begins when the entire world makes a shocking discovery: twelve alien spacecrafts have suddenly appeared in various areas of the planet, and no one knows what they are. Are these aliens friendly? Are they about to attack the Earth? The situation is frightening, and the balance is delicate, as the countries with the most resources are about to declare war first. And, in the middle of it all, a team of scientists in Montana is trying to understand what's going on and has placed their hopes in the hands of two individuals: a linguistics professor, and a physicist.
Arrival is absolutely not what you expect it to be, and it cannot be defined by genre. It's a movie about time, communication, parenthood, and humanity, and it's cinema at its most original and philosophical. On top of this, Amy Adams and Jeremy Renner absolutely shine as its leads, making for one of those movies you'll want to rewatch over and over again.
---
4. Wall-E
(2008)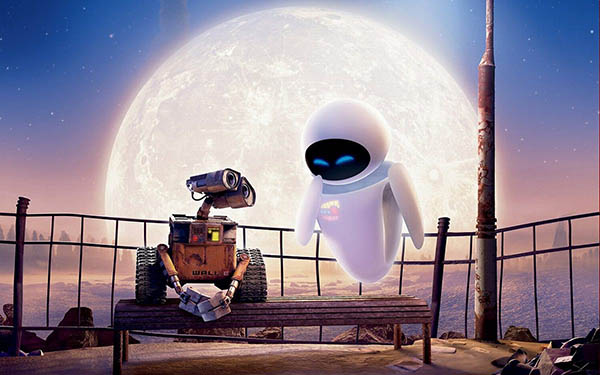 Who would have thought that a film about a robot would turn out to be one of Pixar's most human movies? Wall-E is an absolute gem from the animation studio behind Inside Out, and it perfectly blends stunning visuals with a simple but deeply affecting story at its core. The film is about the titular robot – Waste Allocation Load Lifter Earth-class, aka WALL-E (Ben Burtt), the last robot left on the planet after an environmental crisis. Our sad-eyed protagonist spends his days cleaning the Earth from garbage, a task he has been doing for over 700 years, during which he has started to become really aware of how alone he is.
See Also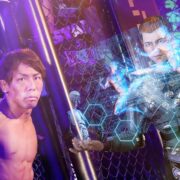 But one day, he finds EVE (Elissa Knight), a more modern robot who was sent to Earth to look for survivors. And so, our two creatures embark on an adventure that will change them both for good, and turn us into emotional wrecks in the meantime. Whether you're a Pixar fan or you're looking for an animated movie set in space with something to say, Wall-E is the right film for you.
---
5. Moon
(2009)
If you need further proof of how talented Sam Rockwell is as an actor, don't waste another minute and start watching Duncan Jones' Moon. Rockwell stars as an astronaut who has been on a lunar mine for three years and is finally about to return home. But before he can reunite with his family, Sam suddenly begins to feel ill: he's overcome by hallucinations and headaches that affect him to the point that he doesn't even know what's real. At some point, something strange happens: he starts to interact with what would appear to be another version of himself – only, younger, and with a different personality. Could he be a clone? Is something more sinister going on? As Sam's mental and physical health continues to unravel, he must find out what's going on before it's too late.
If, reading this synopsis, other more famous sci-fi movies set in space came to mind, you're not alone. The premise is not entirely new, but Moon absolutely succeeds at delivering both tension and mystery and even surprises us more than once. But what makes the movie a must watch is Sam Rockwell himself, whose experience as a stage actor made him the perfect choice for this claustrophobic thriller. You won't be disappointed.
---
The 5 movies listed above are sure to make for great watches, whether you're looking for fun, tension, or a reflection on the meaning of life. They are all set in space and they all do something original with their premises, either by experimenting with the medium itself or with outstanding storytelling and performances. Enjoy!