5 Great Movies Based on Video Games

Sonic The Hedgehog 2, Mortal Kombat, Werewolves Within (Paramount Pictures, Warner Bros., IFC Films)
---
It's been thirty years since the first video game adaptation – Super Mario Bros.(1993) – was released, and the subgenre is still as popular as ever. And, while most movies based on video games are not very good (House of the Dead, The Angry Birds Movie, Assassin's Creed, Mortal Kombat: Annihilation, Monster Hunter… The list goes on), some of them are actually pretty great. Online casino fans can also find different slot titles that are essentially video game adaptations: they can examine these titles at new online casino sites and start their journey.
To prove that not all film adaptations of games are bad, we've collected 5 great movies based on video games in this article. Find them below, and happy watching!
---
Werewolves Within (2021)
Josh Ruben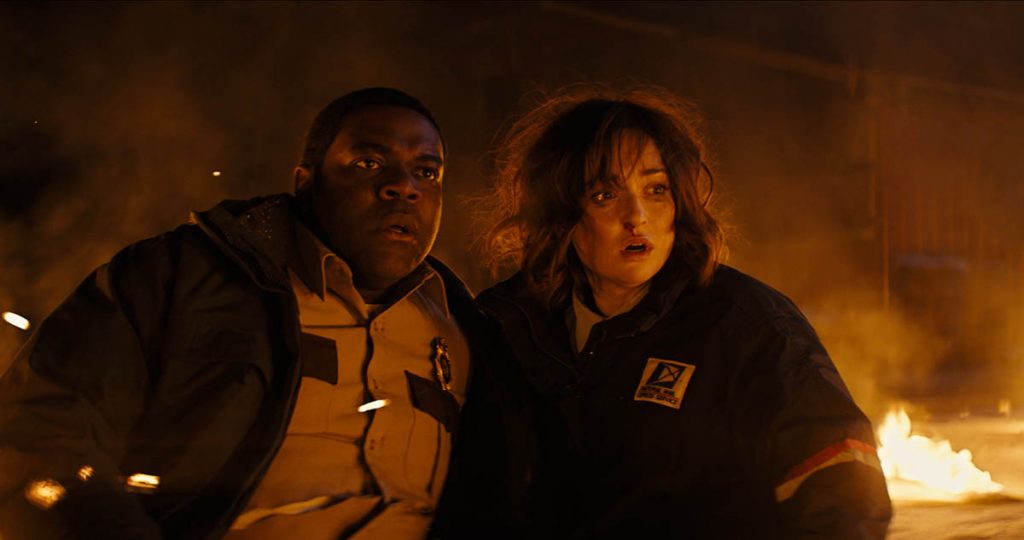 Werewolves Within is a movie adaptation of a video game of the same name in which werewolves attack a small town. This 2021 film follows a group of people from a small town that gets trapped in a snowstorm. Finn Wheeler (Sam Richardson), a new forest ranger, and a postal worker, Cecily Moore (Milana Vayntrub), try to keep the peace inside the local inn no one can leave. While they try to uncover the truth behind a creature terrorizing their small community, suspicions rise that one of them might be a werewolf.
The premise is simple enough and the film is not revolutionary, but Werewolves Within is still a good horror comedy that makes the most of both genre to bring you a fun, entertaining film. If you love mystery, comedy, and horror, this is a great movie to watch. And it will have you sweating in your seat!
---
The Angry Birds Movie 2 (2019)
Thurop Van Orman & John Rice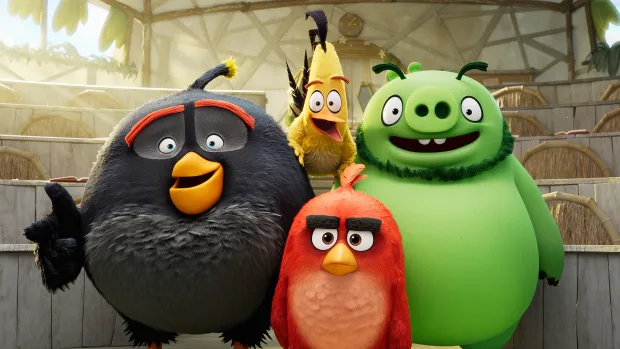 The first Angry Birds Movie (2016) was pretty bad, but The Angry Birds Movie 2 massively improves on its predecessor, as it understands exactly what it is what would make a film inspired by a game where flying birds hit stuff work.
The film takes place three years after the events of the first part. In the computer-animated film, the leader of the Eagle Island, Zeta (Leslie Jones), is unhappy with her frozen surroundings. She has plans to occupy the two neighboring islands where pigs and birds live. So, she uses her super-weapon to shoot ice balls to force the inhabitants out. This pushes the pigs into making a truce with the birds Red (Jason Sudeikis), Bomb (Danny McBride), Chuck (Josh Gad), and Silver (Rachel Bloom). Together, they try to foil Zeta's plans and keep their homes safe.
In addition to having an interesting plot, the movie is full of hilarious moments, and having an all-star cast helps make this the rare sequel that's not only better than its predecessor, but that also stands on its own as an entertaining film.
---
Pokémon: Detective Pikachu (2019)
Rob Letterman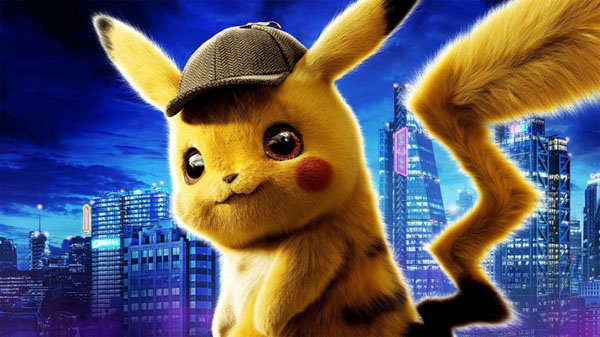 Pokémon: Detective Pikachu is another popular game adaptation, based on the Pokémon franchise and loosely on the 2016 video game. Similarly to the game, the movie depicts a world in which people collect Pokémon for use in battles. One day, a boy named Tim (Justice Smith) meets an intelligent talking Pikachu (Ryan Gosling) who dreams of becoming a detective. But the story begins with the disappearance of another detective named Harry Goodman, and Tim enlists the help of his detective companion to find his dad.
Once again, the story itself isn't revolutionary, but what makes this movie work – at least for fans of the franchise – is the combination of a good premise, a great cast, and compelling world-building. Prepare to get immersed in a world of fantasy and mystery, with some humorous moments mixed in.
---
Sonic the Hedgehog 2 (2022)
Jeff Fowler
Sonic the Hedgehog 2 is one of the newest movies in this category. Based on the video game series released by Sega, it follows. Dr. Robotnik (Jim Carrey) as he returns to planet Earth along with his new ally, Knuckles (Idris Elba). These two antagonists are searching for an emerald that has the power to build the world and also destroy civilizations.
See Also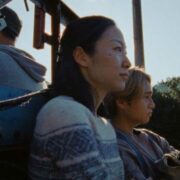 But Sonic (Ben Schwartz) teams up with his old sidekick, Tails (Colleen O'Shaughnessey), and they set on a journey to find the emerald before their enemies. If you liked the original film, you'll love this funny and fast-paced improvement of "Sonic the Hedgehog." Get comfy and ready to watch how a video game comes to life!
---
Mortal Kombat (2021)
Simon McQuoid
Mortal Kombat is a movie adaptation of the PlayStation game of the same name. The film follows Cole Young (Lewis Tan), an MMA fighter who is used to taking a beating in exchange for money. Meanwhile, Shang Tsung (Chin Han), Outworld's Emperor, sends his top warrior to fetch Cole due to his heritage and skills. Cole begins training with the best warriors and prepares to fight against the world's greatest champions and enemies of Outworld in the hope of saving the universe.
If you're a video game fan, you'll certainly appreciate the intense fight scenes and plenty of gory scenes. But the real strength of Mortal Kombat is that it embraces its own cheesiness and knows exactly who its audience is. If you go in with no expectations, you'll have a great time with this movie!
---

Video games have inspired many, and they have become guilty pleasures for many. Though not all video game adaptations are good, some movies based on video games have genuinely great premises and embrace their own silliness. These films will surprise you and entertain you, and the 5 movies above are guaranteed to be fun watches!