5 Great Jenna Ortega Movies

(A24, Max, Paramout Pictures)
---
Jenna Marie Ortega, known as Jenna Ortega, is an American actress who started her acting career at the age of 12 as a child artist and soon got recognition for her exceptional portrayal of young Jane in popular comedy-drama series Jane the Virgin. And from there on, there was no looking back.
In the span of a few years, and after playing some memorable characters in movies and shows, she was critically acclaimed for her stellar performance in The Fallout, where she showed just how versatile she could be. She then went on to star in a series of beloved horror movies, from Scream and its sequel, Scream VI, to the X franchise. She earned the title of 'scream queen,' which cemented itself with her iconic performance in Netflix's Wednesday.
It would take a very long time to look at all the Jenna Ortega movies and TV shows out there, and the critical acclaim she received, so we'll start with a list of 5 great movies to check out instead. Whether you've never seen anything she's starred in or are looking to revisit a gem from her filmography, the films listed below, in alphabetical order, should do the trick. Happy watching!
---
1. The Babysitter: Killer Queen (2020)
McG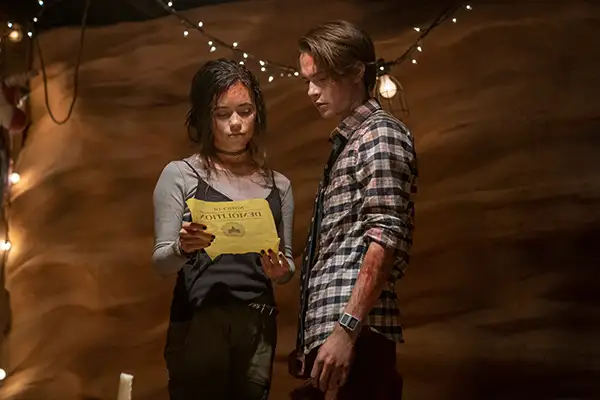 Who can forget this horror-comedy sequel to The Babysitter? The first movie, released in 2007, started from a simple but terrifying premise: a young man discovers that his babysitter is part of a satanic cult, and said cult is determined to silence him. In this 2020 sequel from director McG, said young man is a teenager, and he's navigating high school. But Cole (Judah Lewis) finds himself with an even more difficult challenge: navigating high school.
In her first big studio role, Jenna Ortega plays a fellow teenager named Phoebe Atwell who follows Cole to a retreat with a bunch of other students who have just escaped a psychiatric facility where Cole's parents had placed him. Needless to say, the past comes knocking as the satanic cult from the first film resurfaces.
The Babysitter: Killer Queen isn't revolutionary, but it's still a fun slasher with a few surprises and that you'll enjoy if you're looking for something silly and a little scary to watch. Ortega is the reason to watch the film, as you'll find yourself rooting for her resilient and resourceful character, who'll have your eyes glued to the screen from start to end.
---
2. The Fallout (2021)
Megan Park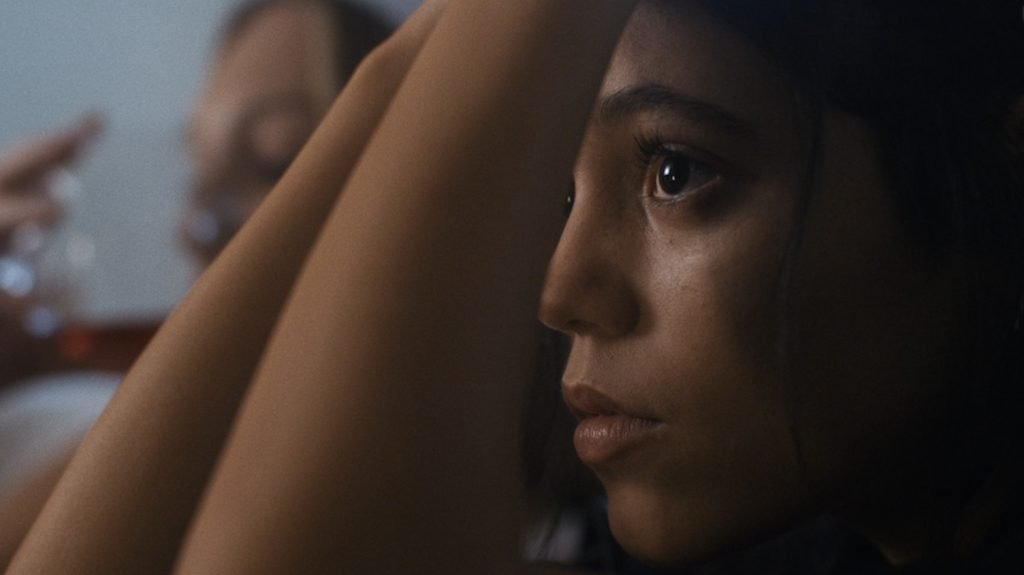 When The Fallout had its World Premiere at SXSW 2021, it took the world by storm. This  powerful drama follows a 16 year old girl named Vada (Jenna Ortega) whom we first meet when she's on her way to school, with her best friend Nick (Will Ropp). Later that day, she excuses herself from class to go to the bathroom, to answer a phone call from her sister Amelia (Lumi Pollack) – but she ends up unwittingly escaping the most unexpected event. Right there and then, a school shooting takes place in her classroom, and our protagonist hides in the bathroom stall with a fellow student – the popular Mia (Maddie Ziegler) – hoping for it to be over.
Eventually, it all ends, and Vada, Nick, and Mia survive. But the trauma lingers in their lives, and The Fallout shows us just how much it has affected them in different ways, and how both talking about it and not talking about it can be ways of coping with the unimaginable. This is what makes The Fallout such an incredible film – and, dare we say it? The very best film on this list: it quietly but powerfully makes us aware of the consequences of traumatic events, but it also leaves room for hope, ultimately acting as a testament to human resilience. Needless to say, Jenna Ortega is astonishing in an extremely challenging role, making us emotional with looks alone and immersing us in her character's universe at all times.
---
3. Scream (2022)
Matt Bettinelli-Olpin & Tyler Gillett
Matt Bettinelli-Olpin and Tyler Gillett's "legacyquel" Scream (2022) revived the franchise with an incredibly clever, well-crafted movie that contains plenty of nostalgia, well devised scares, and on-point commentary on horror and fandom as a whole. The film takes place 25 years after the events of the first movie. Needless to say, a new "Ghostface" killer is on the loose, determined to target a new generation of teenagers in Woodsboro, California. Amongst those teenagers are Sam (Melissa Barrera) and Tara (Ortega) Carpenter, two sisters who will play a key role in this well-written sequel.
Scream (2022) reunites familiar faces with new characters, and this, combined with a fantastic screenplay that keeps on surprising while also making a point, makes this popular movie a must-watch. It's best to leave it at that to avoid spoilers, but suffice it to say that Jenna Ortega is key to its success, and one of its highlights.
---
4. Scream VI (2023)
Matt Bettinelli-Olpin & Tyler Gillett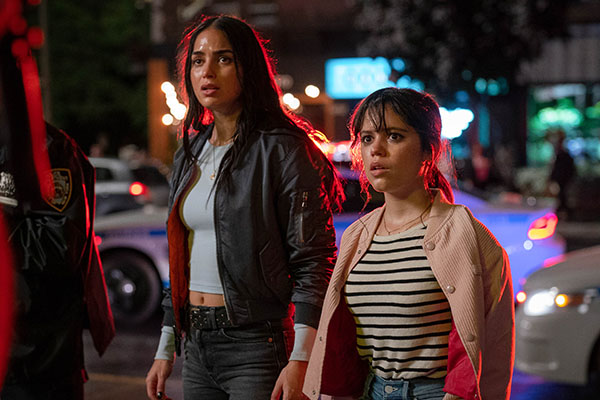 If directors Matt Bettinelli-Olpin and Tyler Gillett succeeded in rebooting the franchise with Scream (2022), what's even more impressive is that their 2023 sequel, Scream VI, is just as good. What makes their 2023 film so different is that the setting has changed from Woodsboro to New York, where our favorite teens escape in search of a Ghostface-free life. Needless to say, the serial killer follows them there, too, and it's up to them to stop him.
Jenna Ortega is one of the protagonists of Scream VI, and she gets to really embody a character who's in the film for most of its runtime, and who delivers many terrifying scenes but also some fun ones, in the best Scream tradition. Here, her character has  a notable evolution throughout the film, and we get to take that journey with her accompanied by some familiar characters in the franchise, such as the exceptional Courteney Cox as Gale Weathers. Ortega's natural charisma and emotional depth really come across in Scream VI, and her chemistry with co-star Melissa Barrera drives much of the movie's narrative and tension. Not to be missed.
---
5. X (2022)
Ti West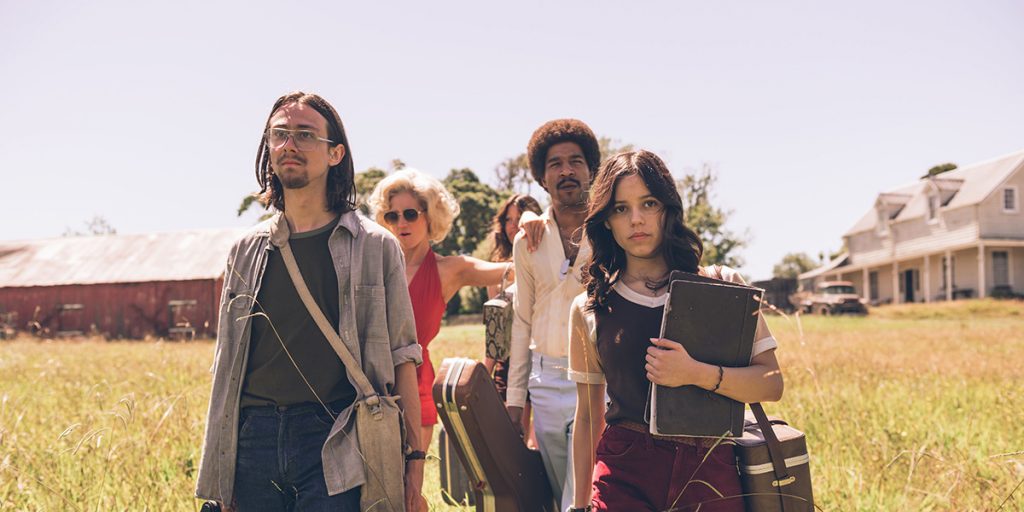 Nothing could have solidified Ortega's title as the scream queen more than Ti West's X, which made her a certified scream queen overnight. This one-of-a-kind slasher movie takes place in 1979, when a group of young filmmakers head to an abandoned house in rural Texas, determined to make an adult film. The film immerses in their universe right from the start, with some irresistible silliness that will immediately grip you. But their lazy routine is soon interrupted when they suddenly find themselves fighting for their lives against their extremely unfriendly hosts.
With a premise like this, X shouldn't work. And yet, it does, thanks to writer-director Ti West's storytelling skills, Eliot Rockett's stunning, immersive cinematography, and – you guessed it – Jenna Ortega's performance. If you're looking for a genre-defying slasher with a twist, look no further than X.
---
The 5 Jenna Ortega movies listed above are great both as an introduction to the talented actress and as a reminder of just how talented and versatile she is. Whether you're new to her filmography or you're looking to rediscover some fantastic watches from various years, these 5 films should do the trick. Enjoy!