Hunger, Once, The Quiet Girl (Film4, Samson Films, Curzon)
---
Irish cinema has gifted the world with a treasure trove of remarkable films that showcase the unique charm, storytelling prowess, and rich cultural heritage of the Emerald Isle. In this article, we will delve into the realm of Irish cinema, with a list of 5 great films to emerge from Ireland, and uncovering the magic that makes them truly delightful.
Irish culture and themes have permeated various forms of entertainment, captivating audiences in diverse ways. From literature to music, theater to film, the allure of Irish storytelling has left an indelible mark on the world of arts and entertainment. If we asked you to tell us what makes Irish cinema special, you'll probably think of historical dramas with socio-political undertones, like Ken Loach's Palme d'Or winning The Wind That Shakes The Barley, Kenneth Branagh's Belfast, John Crowley's Brooklyn, or Steve Coogan's Philomena – all excellent, highly acclaimed movies. Or maybe you'll think of the recent Oscar-nominated The Banshees of Inisherin, or the incredibly popular musical comedy Sing Street. But so many films from a variety of different genres are Irish, and you'll be surprised to find some of your favorites among them!
The influence of Irish themes extends beyond the silver screen, as they have found their way into the realm of online gaming as well. One such example is the popular online slot game where you can play rainbow riches, which seamlessly incorporates Irish folklore and imagery into its gameplay to take players on a virtual journey through an Irish landscape, featuring leprechauns, rainbows, and pots of gold, providing fans of Irish culture with an additional avenue to engage with their favourite elements of Irish storytelling.
There's something for everyone to enjoy in Irish cinema, and while it would be impossible to include all of these gems in one list, we selected 5 great Irish films that you might not have heard about, or perhaps you don't know that they came from Ireland. Find them all below in alphabetical order!
---
The Commitments (1991)
Alan Parker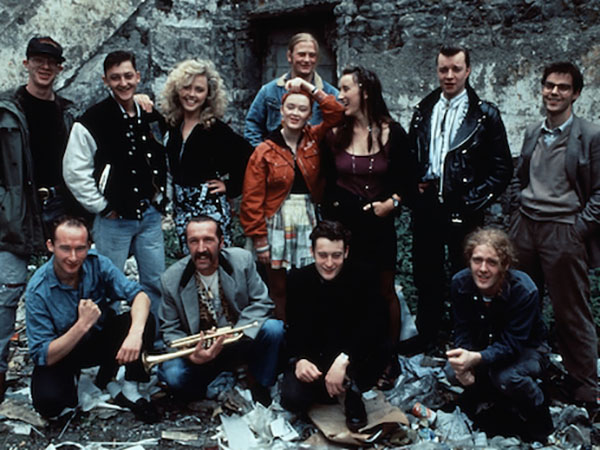 The Commitments is a soulful musical comedy-drama that tells the story of Jimmy Rabbitte (Robert Arkins), a young Dubliner who loves 1960s Motown music and aspires to manage an Irish soul band that he assembles with a group of young inexperienced working class musicians. But as they prepare for their big break, tensions begin to form during the band, who might not be ready to achieve fame after all. Based on Roddy Doyle's 1987 novel of the same name, this funny, original film beautifully captures the vibrancy of Dublin's music scene at the time, and features a talented ensemble cast. With its infectious soundtrack and heartfelt performances, The Commitments showcases the indomitable spirit of Irish musicians and their passion for soul music.
---
Hunger (2008)
Steve McQueen
You might know director Steve McQueen for his multi-Academy Award winner 12 Years a Slave, but his 2008 Camera d'Or-winning historical drama is the film you should be watching right now. Hunger is based on the real hunger strikes organised by IRA prisoners in Northern Ireland in the 1980s, and specifically on a particularly trying one in 1981 that led to the death of several prisoners, organised by Bobby Sands, here played by Michael Fassbender in the role that put him on the map. Anchored by an exceptional performance by Fassbender, who holds the entire film together, Hunger introduces us to the McQueen's (who also cowrites the film with Enda Walsh) devastatingly authentic filmmaking style. It's a character study that's, at the same time, horrific and incredibly moving, and that you won't be forgetting anytime soon.
---
In the Name of the Father (1993)
Jim Sheridan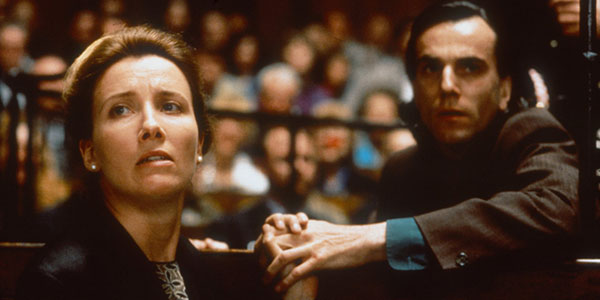 Here's an Irish film you've probably heard about, and that you won't be forgetting anytime soon if you haven't. Jim Sheridan's In the Name of the Father is a gripping and emotionally charged drama based on a true story. It stars a superb Daniel Day-Lewis as Gerry Conlon, an Irishman who's wrongfully convicted as the prime suspect of an IRA bombing in 1974. During the film, we follow Gerry as he is arrested, tortured, threatened, and ultimately sentenced to life imprisonment for a crime he didn't commit; as Gerry tries to clear his name for over ten years, we are shocked by the unfair treatment that the real "Guildford Four" suffered back in the 70s. In the Name of the Father explores themes of injustice and resilience, as well as the enduring bond between a father and son, in an extremely immersive way that places right there an then with the protagonists, which results in an incredibly gripping watch. With its powerful performances and thought-provoking narrative, the film stands as a testament to the strength of the human spirit.
---
Once (2007)
John Carney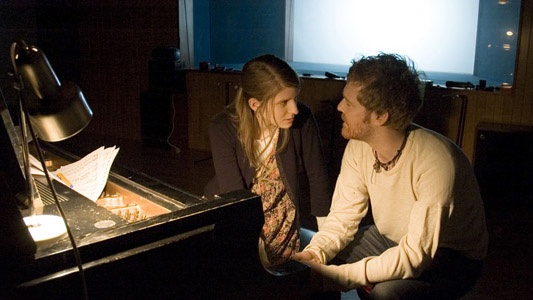 Once is a heartfelt musical romance that follows the unlikely connection between a Dublin street musician (Glen Hansard) and a Czech immigrant/aspiring songwriter (Markéta Irglová), who meet by chance when the latter approaches the former for a collaboration. As the two get to know one another, their creative adventure becomes a romantic one, and we follow them as they fall in love. Set against the backdrop of Dublin's vibrant music scene, the film beautifully captures the power of music to transcend barriers and forge deep connections. With its captivating performances and soul-stirring soundtrack, Once is a highly enjoyable musical that will surprise you with its heartfelt storytelling and charming characters.
---
The Quiet Girl (2022)
Colm Bairéad
Writer-director Colm Bairéad's first movie is also one of the best films of 2022, so much so that it earned an Oscar nomination in the International Film category. And it's astounding to think that The Quiet Girl is a debut if one thinks of its complex screenplay and striking camerawork, that make this intimate, poignant film an absolutely enthralling watch from start to end. The film is set in 1981 Ireland, where a nine-year-old girl named Cáit (played by the exceptional Catherine Clinch) lives with her emotionally distant, neglectful parents. One day, Cáit is sent to live with a foster family, Eibhlín (Carrie Crowley) and Seán (Andrew Bennett) Cinnsealach, who couldn't be more different from her own parents. If Cáit had mastered the art of being invisible back home, she finds a welcoming, secret-free environment at the Cinnsealachs, where she ends up learning much more than she thought she would, and grows up in the process. This unapologetically original, wonderfully multi-layered drama will make its way to your heart.
---
Irish cinema has brought forth a diverse array of exceptional films that celebrate the spirit, heritage, and storytelling traditions of Ireland. Through their artistry and creativity, Irish filmmakers continue to delight and inspire audiences, ensuring that the rich cinematic legacy of Ireland will endure for generations to come.