5 Great Adam Sandler Dramatic Roles

Hustle (Scott Yamano / Netflix © 2022)
---
If you're not familiar with Adam Sandler's work, the first films you'll think about are comedies. The Wedding Singer, Grown Ups, Happy Gilmore… The list goes on, and everyone's bound to have their own favorite. But if there's one thing that we've learned these past few years, it's that Adam Sandler does his very best work in dramatic roles that give him the opportunity to showcase his range as an actor. Not only that, but some of these movies are actually fantastic. In no particular order, we made a list of 5 great Adam Sandler dramatic roles, from commercial hits to hidden gems.
---
1. Uncut Gems (2019)
Benny & Josh Safdie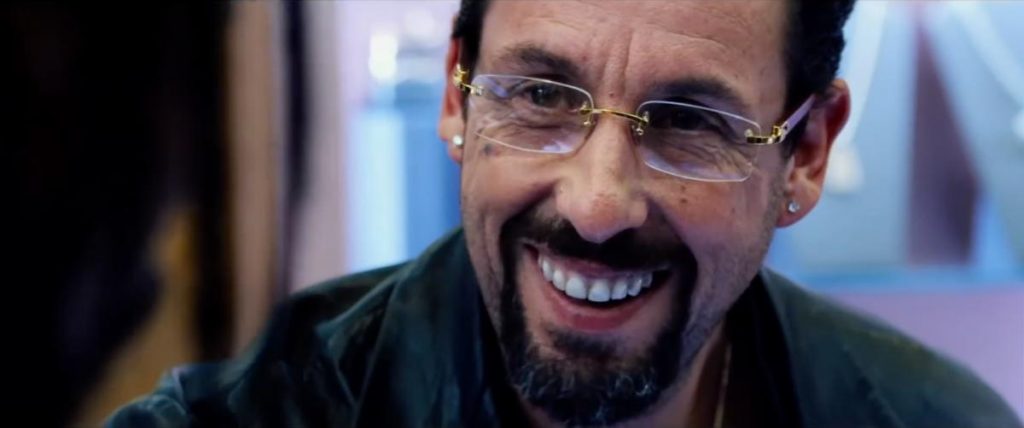 One of the most popular films from writers-directors-actors Benny and Josh Safdie, who are also brothers, is 2019's Uncut Gems, a genre-defying movie that is as wonderfully absurd as it is anxiety-inducing. Adam Sandler plays a down on his luck jeweler and small-time gambler named Howard Ratner who is in desperate need of money and also having some issues with his wife Dinah (Idina Menzel), with whom he shares a house only for the sake of their children – in fact, Howard also has a lover, his employee Julia (Julia Fox). But his biggest problem is a debt he absolutely needs to repay to some questionable gangsters, and to do that, he has thought of the perfect plan. At least, that's what he hopes.
Our protagonist's plan consists of auctioning off an Ethiopian opal for a huge sum. But his plan is derailed by a series of mishaps that will leave you either extremely confused or highly entertained, or both. Because that is the vibe of Uncut Gems, a film that revels in its own absurdity, and that you'll absolutely love if you go with it.
It's Uncut Gems that made many people realize how great Adam Sandler is at playing dramatic roles, as Howard Ratner wasn't an easy role to pull off. Sandler received widespread acclaim for it, including a Spirit Award for Best Male Lead in 2019. Those who play online casino games will enjoy the action at the tables, but it's the complex craziness crafted by the Safdies that will make you want to watch it again as soon as the credits roll.
---
2. Reign Over Me (2012)
Mike Binder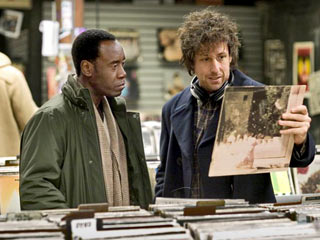 Reign Over Me is a lesser known film that deserves your attention. Sandler plays a man named Charlie Fineman (Adam Sandler), who's grieving over the loss of his wife and daughters, five years before, due to the 9/11 attacks. Even if some time has passed since then, Charlie is clearly still in denial, as he refuses to talk about his loss and has alienated himself from everyone. One day, Charlie runs into Alan (Don Cheadle), his former college roommate, and this unexpected moment leads to a renewed friendship that ends up helping both, at a point in their lives when they need it the most.
Reign Over Me isn't revolutionary: chances are, from this synopsis alone, you'll be able to predict exactly what happens in it. But that doesn't mean you can't still enjoy the ride, especially if what makes the film worth a watch are the performances. Sandler and Cheadle shine, joined by an all-star cast that includes Jada Pinkett Smith, Liv Tyler, and Donald Sutherland.
---
3. Funny People (2009)
Judd Apatow
Just like the title suggests, Funny People is a comedy. But it also comes from Judd Apatow (The 40-Year-Old Virgin, Knocked Up, The King of Staten Island), and if you're familiar with the writer-director-producer's brand of humor and emotional depth, you'll find plenty to love here. In fact – dare we say it – Funny People is among his best work to date.
The film is about a stand-up comedian and film star named George Simmons (Sandler) who has just learned that he has a fatal illness, and who decides to do something with the time he has left. How? By noticing a performer (Seth Rogen's Ira) who definitely needs some help and deciding to become his mentor. But just when George seems to have found a sense of purpose again – not to mention a legacy of sorts, in Ira – a blast from the past comes into his life in the form of his ex-girlfriend Laura (Leslie Mann), and our hero will have to make a choice.
There's plenty of comedy in Funny People, but, in the best Judd Apatow tradition, there's also plenty of emotion thanks to a screenplay that knows exactly when to make us laugh, cry, and ponder life's big questions. Needless to say, Adam Sandler excels in a role that feels perfect for him.
---
4. Hustle (2022)
Jeremiah Zagar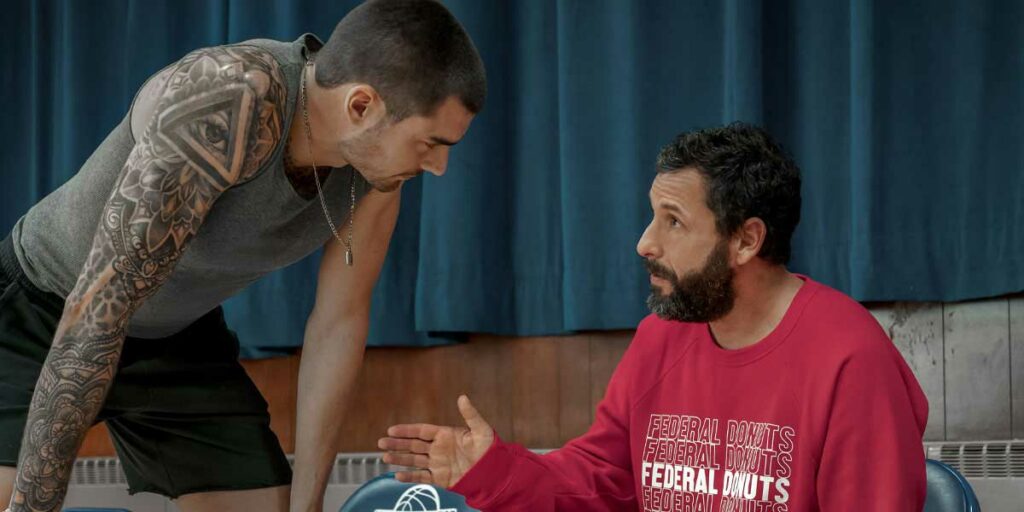 It was only last year that a certain Netflix release called Hustle took the world by storm, revealing itself to be one of the best sports dramas we had seen in a very long time. This great movie from director Jeremiah Zagar stars Adam Sandler as Stanley Sugarman, a talent scout for NBA team Philadelphia 76ers who'd really rather be a coach. And the chance to really make a difference comes along when he travels to Spain and discovers a player named Bo Cruz (played by actual NBA player Juancho Hernangómez) whom he knows has potential. The problem? Nobody else agrees, especially given Bo's background and past.
See Also

But Stanley is determined to champion the player, and he enlists the help of his wife Teresa (Queen Latifah) to get Bo where he needs to be to really have a chance of not only being noticed, but also winning. As we follow this gripping sports drama, we get really invested in the characters, regardless of whether or not we're familiar with NBA. This is the real strength of a film that is definitely a little clichéd, but also full of heart.
---
5. The Meyerowitz Stories (2017)
Noah Baumbach
This 2017 release is from master storyteller Noah Baumbach is another film where the dramatic elements to Adam Sandler's performance outweigh the comedy. In The Meyerowitz Stories, he takes on the role of Danny Meyerowitz, the first son of a retired art professor and sculptor named Harold (Dustin Hoffmann), whose past work is about to be shown at MoMa as part of a retrospective of his career. Because of this event, the patriarch's children all reunite in New York City: Danny, who is unemployed and lives with his father, his half-sister Jean (Elizabeth Marvel), and his extremely successful half-brother Matthew (Ben Stiller).
But the family is much bigger than that, and each member comes with their own unique issues, in a film that will remind you of Wes Anderson's The Royal Tenenbaums for its irresistible blend of chaos and heart. Danny's is certainly a dysfunctional family, which provides plenty of hilarity, but, like with all of Baumbach's films, there's also a real emotional core to it, and Danny's bond with his daughter Eliza (Grace van Patten) provides plenty of that. There's arguing, there's singing, and there are complex dynamics at stake that offer a truthful depiction of universal issues and ultimately capture the human experience down to every detail. Not to be missed!
---
This list of films shows that Adam Sandler is a fantastic actor, whether he chooses to tackle comedic roles, dramatic ones, or a blend of both. The 5 movies above are either acclaimed releases, commercial hits, or hidden gems, and there's plenty to choose from whether you're only just starting to explore Sandler's filmography or you're looking to revisit some of his best work. Happy watching!