5 Films to Watch if you Liked Ocean's Eleven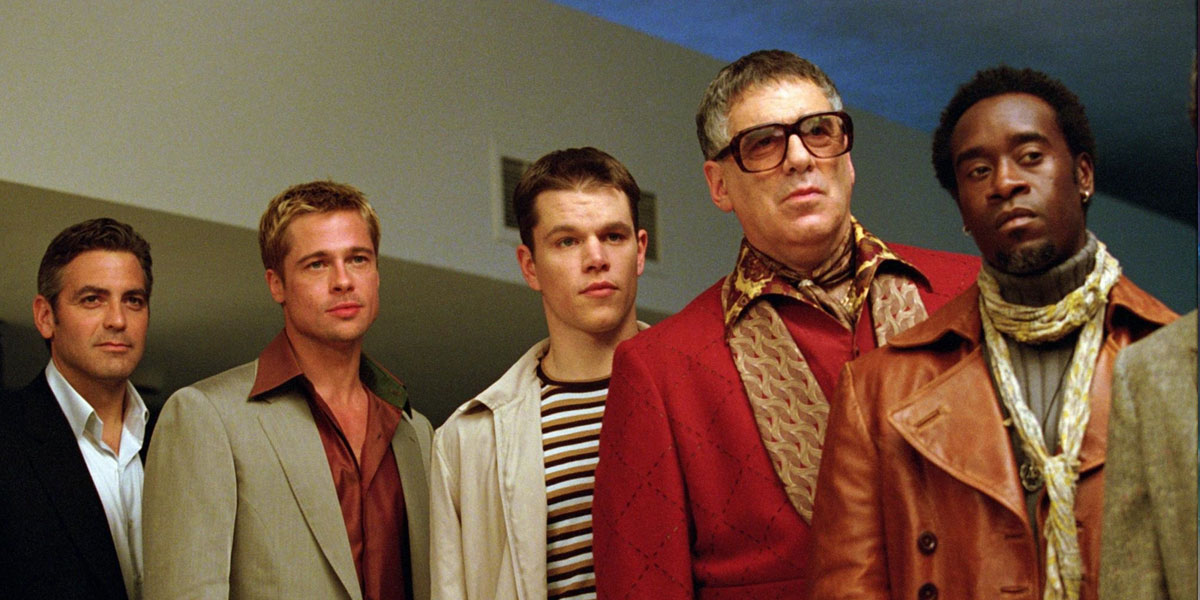 ---
Steven Soderberg's Ocean's Eleven tells the story of a man named Danny Ocean (George Clooney), who was recently released from prison but already has a plan for his next heist. When the movie begins, we see him reunite with his partner in crime Rusty Ryan (Brad Pitt) and the wealthy Reuben Tishkoff (Elliot Gould) and convince them to assemble a team. That team – the titular Ocean's Eleven – is made of brothers Turk (Scott Caan) and Virgil (Casey Affleck), munitions expert Basher (Don Cheadle), tech genius Livingston (Eddie Jemison), new recruits Frank (Bernie Mac), Yen (Shaobo Qin) and Linus (Matt Damon), and the retired but essential Saul (Carl Reiner).
The plan? Simultaneously robbing The Mirage, Bellagio and MGM Grand Casinos, owned by wealthy businessman and casino owner Terry Benedict (Andy Garcia) – a man who just-so-happens to be Ocean's rival, but the rest of the team doesn't need to know that. What makes the heist so challenging is that each casino is extensively monitored, tracking staff behavior and routines, and has stringent security systems. But our team is up to the task, and watching them pull off the biggest heist of their career is incredibly satisfying, making Ocean's Eleven one of the best heist movies out there. It's also action packed, witty, sophisticated, and with plenty of humor that will make you want to revisit it over and over again.
But what if you'd like to discover another movie that you'll like just as much as this one? Let's take a look at our list of 5 films to watch if you liked Ocean's Eleven.
---
1. Casino Royale (2006)
Martin Campbell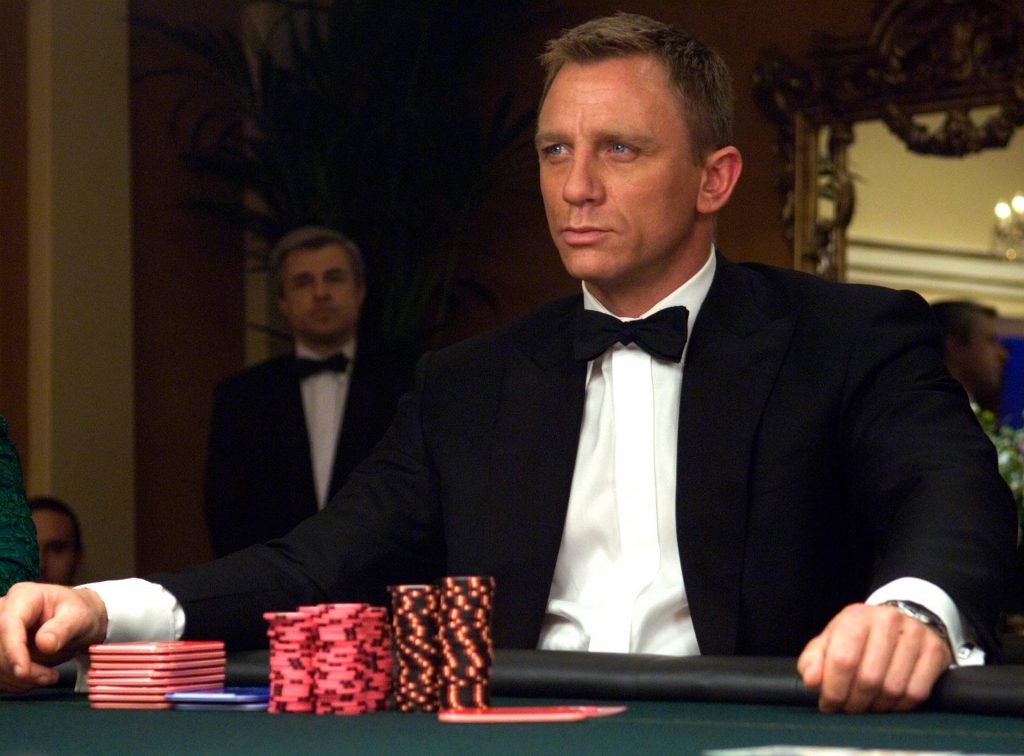 The name is Bond, James Bond, but what makes Casino Royale such a beloved entry in the 007 universe is that it's also Daniel Craig's first outing as the titular spy, and a film that reinvents the franchise by delivering exactly what we needed. The Bond we meet in Casino Royale is much more human than his predecessors, and this gives us a film that knows exactly when to be tense and action-packed and when to make us emotional.
The film sees Bond embark on a mission in Madagascar after being given a license to kill, and discovering a terrorist cell led by a man named Le Chiffre (Mads Mikkelsen). The link to Ocean's Eleven lies in its casino setting, as the secret agent's mission consists in playing against Le Chiffre in a poker game that he set up, and ultimately uncover and defeat the organization. The calm and collected poker game leads is one of the most tense scenes of the movie – one that makes you wonder if similar gaming skills can be incorporated into the new sweeps cash casino games – as the stakes are high for our British spy. But the film also has a fantastic score, enthralling action scenes, and a fascinating central character to discover.
---
2. Hustlers (2019)
Lorene Scafaria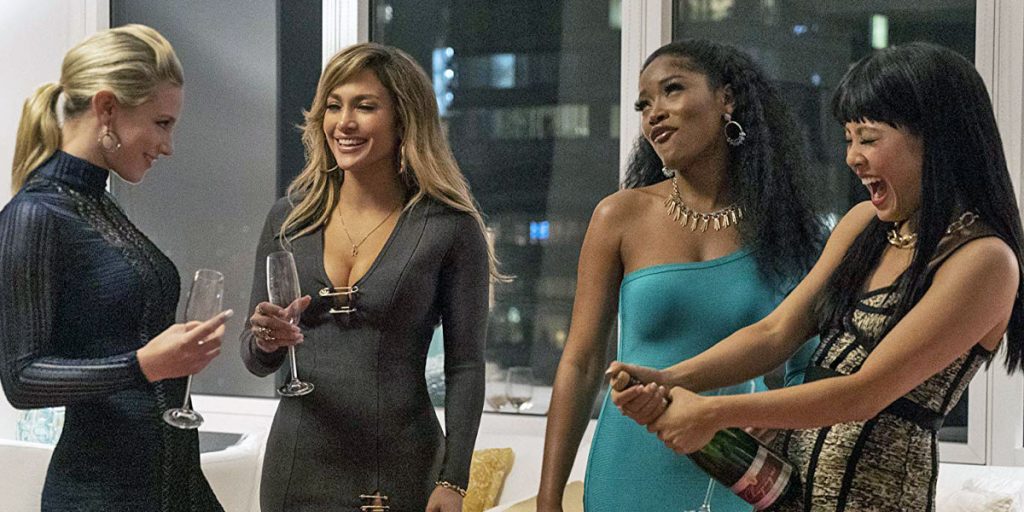 Lorene Scafaria's Hustlers took the world by storm at its TIFF World Premiere and upon release, and it's not hard to see why. The film successfully blends various genres to bring us an empowering, irresistible story about a group of women who take charge of their own destinies. Said women are Destiny (Constance Wu), a woman who becomes a stripper because she's in desperate need of money, and Ramona (Jennifer Lopez), the most successful stripper at the club.
But when the financial crisis of 2007-2008 happens and their wages are cut down, Destiny's situation becomes dire.  Desperate to escape her circumstances, she befriends Ramona, and the two come up with a plan. Together with Annabelle (Lili Reinhart) and Mercedes (Keke Palmer), they concoct a scheme to target rich men at bars and rob them, taking back control of their own lives. In true Ocean's Eleven style, Hustlers keeps your eyes glued to the screen as you watch its protagonists do their magic, and shows just how important it is to have a good team of con men (or, in this case, con women) at your side. Not to be missed!
---
3. The Mission: Impossible Movies (1996,-)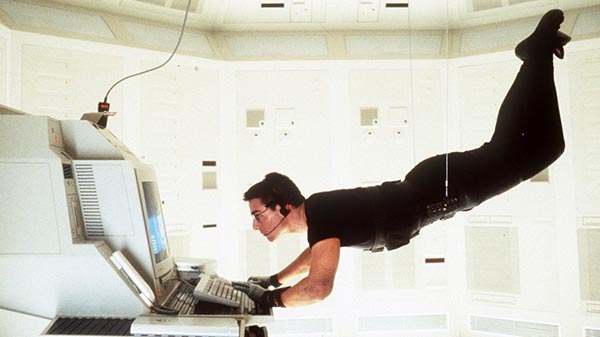 The Mission: Impossible movies are bound to keep you occupied for a while, as the first entry, from director Brian DePalma, was released in 1996, and the franchise is still ongoing, having just delivered yet another successful entry with the box office hit Dead Reckoning Part One earlier this year.
But what's so great about the Mission: Impossible films? The premise is simple: an IMF Agent named Ethan Hunt (Tom Cruise) goes on a covert assignment and falls victim to betrayal in the first film, where he suddenly finds himself a murder suspect. And so, Ethan becomes a fugitive, and can only rely on his friends: tech genius Luther Stickell (Ving Rhames) and pilot Franz Krieger (Jean Reno). But that's enough for him to come up with a plan to trace the mole and prove his innocence.
The other Mission Impossible movies have different premises and plots, and some are better than others, but what they all have in common is an incredibly likeable, resourceful hero you'll find yourself rooting for, and a team of familiar faces with whom you'll look forward to reuniting in future movies. Check out our ranking of the Mission Impossible movies to find out which films to watch first!
See Also

---
4. Out of Sight (1998)
Steven Soderbergh
Here's another Steven Soderbergh movie to check out if you liked Ocean's Eleven! Out of Sight also sees George Clooney as the lead, but this time he plays a charismatic bank robber named Jack Foley who busts out of prison, but things don't go exactly the way he had planned. In a series of mishaps, he finds himself sharing a car booth with a federal marshal named Karen Sisco (Jennifer Lopez), and the two of them are immediately drawn to one another.
As Jack plans to rob a former inmate of a cache of uncut diamonds with the help of his accomplice Buddy Brag (Mission: Impossible's Ving Rhames), his thoughts go back to his meeting with Karen, who he keeps running into. And so, we spend the film witnessing their reunions, as they figure out who they are to one another, all while watching Jack's plan take shape. Just like in Ocean's Eleven, there are heist elements in Out of Sight. But the main similarity is Clooney's magnetic personality, which, combined with Jennifer Lopez's charm and their chemistry together, add just the right amount of spark to the film.
---
5. The Sting (1973)
George Roy Hill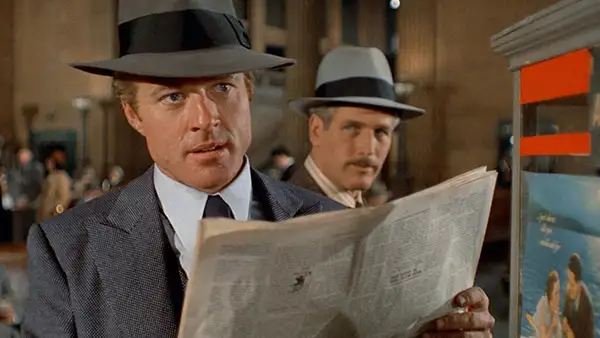 What better film to watch if you liked Ocean's Eleven than one of the movies that defined the heist genre? Considered by many one of the best films of all time, The Sting follows Johnny Hooker (Robert Redford) and Henry Gondorff (Paul Newman), two con men with different levels of experience, as they plan to take down Irish American crime boss Doyle Lonnegan (Robert Shaw) to get revenge on him. To do so, they recruit a team of experienced con men to execute an elaborate scheme that will enable them to rob Doyle without him even being aware of it. Of course, things don't go according to plan, but our heroes are ready to improvise, and this makes for even more compelling dynamics.
What The Sting has in common with Ocean's Eleven, besides being a heist movie, is that it revolves around a team of charismatic, lovable swindlers who will immediately have your attention. The Sting is an effortless watch, and it's as gripping today as it was in 1973, when it was released.
---
Ocean's Eleven is an incredibly popular, beloved movie that has earned its place among the best feel-good movies due to its compelling premise, superb execution, and charismatic leads. But that doesn't mean you can't find more films to watch that will reward you in a similar way.  All the movies listed above are worth a watch and are bound to keep you entertained with their great storylines and fantastic ensembles. Happy watching!