5 Films That Will Make You Fall in Love with New York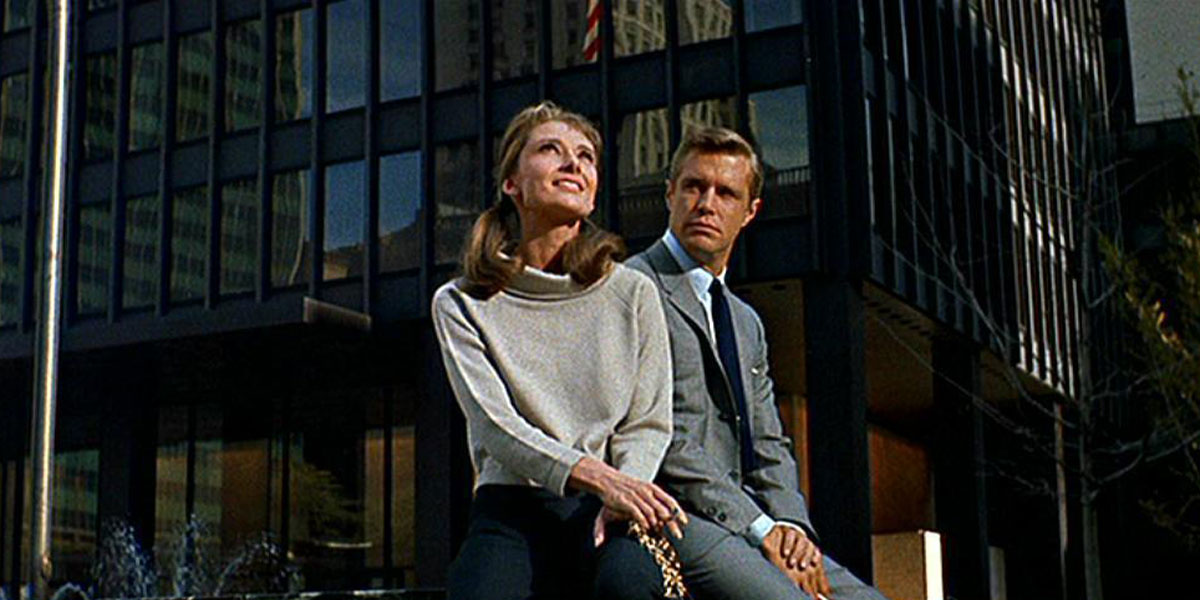 Breakfast at Tiffany's (Paramount Pictures)
Movies about New York City are a win-win option for a perfect evening, even more so since many all-time classics take place in the Big Apple. Filmmakers have used the city as a setting for their films in different ways: some literally sang odes to it throughout their career, like Woody Allen, and others prefer to portray it as a silent observer, like Massey Tajedine in Last Night in New York. And then there are those who turn the city into a full-fledged character that plays with the films' protagonists, like Nora Ephron and her Meg Ryan tapes. Take a look at our list of films for lovers of the city that never sleeps!
---
1. SWEET SMELL OF SUCCESS
(1957)
Unethical advertising agent Sidney Falco (Tony Curtis) promotes his clients in influential but shady journalist J. J. Hunsecker's (Burt Lancaster) column. But lately, J.J. hasn't been very cooperative, and that is because he's been preoccupied with his younger sister, Susan (Susan Harrison), and her romance with up-and-coming jazz musician Steve Dallas (Martin Milner), whom J.J. doesn't approve of. When the columnist realizes that Falco is broke and losing clients, he bullies him into doing his bidding to save his career and asks him to make Susan and Steve break up. Sidney starts plotting numerous ways to make it happen, but things escalate when marijuana, rumors about infidelity, and a corrupt policeman come into play, making matters more complicated.
Sweet Smell of Success failed at the box office upon release but eventually became a success among audiences. Alexander Mackendrick's noir crime thriller the ugliest, shadiest side of New York City and is elevated by excellent performances from an all-star cast, immersive cinematography, and a great score.
---
2. THE APARTMENT
(1960)
Billy Wilder's comedy The Apartment tells the touching story of the relationship between a humble accountant and an elevator operator. C.C. Baxter (Jack Lemmon) is a good-natured insurance clerk who wishes to become more successful at work. In order to get into his colleagues' good books, he lets them use his private New York City apartment on the Upper West Side to meet their mistresses. Even Baxter's boss, Jeff Sheldrake (Fred MacMurray), turns out to be among the secret visitors to the apartment, which makes things more difficult for Baxter when our hero falls in love with the charming Fran (Shirley MacLaine), not even suspecting that she is his boss' mysterious mistress.
Just like Hollywood magician Billy Wilder's previous films – Only Girls in Jazz, Sunset Boulevard, Some Like It Hot and more – The Apartment hasn't lost lose its poignancy and relevance to this day, remaining among the director's best pictures. Watch it for a genuinely tender and fun story that contains plenty of irony, and that will entertain you while also making you think.
---
3. BREAKFAST AT TIFFANY'S
(1961)
Adapted from Truman Capote's 1958 novella of the same name, Blake Edwards' classic rom-com revolves around an elegant, Tiffany-obsessed girl named Holly Golightly (Audrey Hepburn) who moves to New York and soon becomes acquainted with her neighbour, struggling writer Paul Varjak (George Peppard). Over the course of the movie, the two protagonists bond as they get to know one another, and realize that their assumptions about each other were wrong.
Audrey Hepburn is larger than life in the film that made her iconic, and watching her be Holly Golightly is truly a pleasure. But many legendary Big Apple spots have also been used in the movie, such as the New York Public Library, Central Park, and, of course, the Tiffany store, whose windows are admired by the main character admires while she has a croissant and coffee on the go. Breakfast at Tiffany's is a revolutionary romantic comedy on which many high school essays have been written by essay writers.
---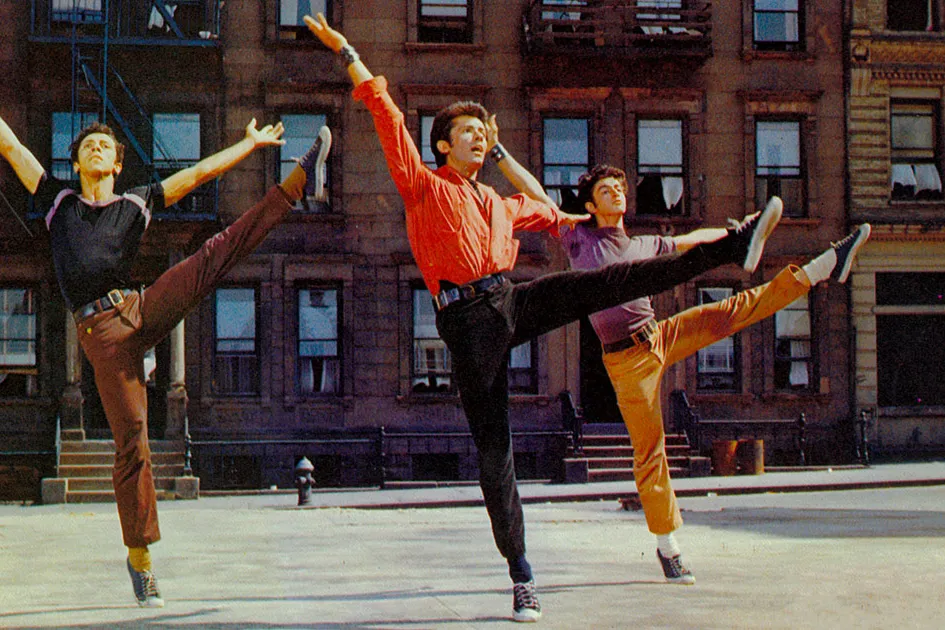 4. WEST SIDE STORY
(1961)
This classic retelling of William Shakespeare's "Romeo and Juliet" takes place in the streets of New York, where two feuding street gangs, the Jets and the Sharks, are constantly fighting with one another. More tensions rise when former Jets member Tony (Richard Beymer) and Shark leader's sister Maria (Natalie Wood), who has just arrived from Puerto Rico, fall in love at first sight. Just like the novel, West Side Story is a tragedy, but it's also a timely take that invites us to embrace diversity, full of musical numbers that will make you want to sing along. Don't forget to also check out Steven Spielberg's 2021 remake, which improves on its predecessor by making the story more immersive, cinematic and bigger in scope, with Latinx actors playing the Sharks and stunning musical numbers involving experienced musical theater dancers.
See Also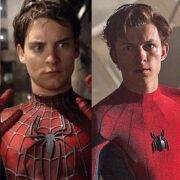 ---
5. TAXI DRIVER
(1976)
Not only does Martin Scorsese's Taxi Driver give you a portrayal of New York City you've never seen before, but it's also widely considered to be one of the best films ever made. New York cab driver Travis Bickle (Robert De Niro) is a lonely war veteran who spends his days driving people around. As he listens to his many passengers, in a constant haze, he can't stop thinking about how much filth, violence, and evil is around, and he ultimately decides that his true purpose will be to cleanse the streets of evil. And so begins Travis' downfall, as the man begins to drift further away from reality and eventually becomes a victim of the very same evil he wants to eradicate.
In this haunting noir film, Martin Scorsese portrays New York City in the darkest light: dim streetlights, dirty alleys, and huge skyscrapers resembling the towers of Babylon. It's a neon-lit, oppressive urban nightmare that feels in sync with the film's protagonist, acting as a character of its own. Not to be missed.