---
When you think of Irish films, it's easy to be misled by the many stereotypical depictions of Irish life we've seen on the big screen in the past. From leprechauns to people dancing around wearing tartan clothes to idyllic life in a countryside that doesn't exist, we've seen it all. But there are plenty of films set in Ireland that belong to a variety of genres, proving that what makes Irish productions gripping and authentic is a good screenplay that avoids clichés and focuses on telling its story instead.
In this article, we've collected a list of 5 films set in Ireland that are all great movies for many reasons, from their take on the genre to the filmmaking involved and the themes they approach. You'll find all 5 films below, in alphabetical order. Happy watching!
---
1. Brooklyn (2015)
John Crowley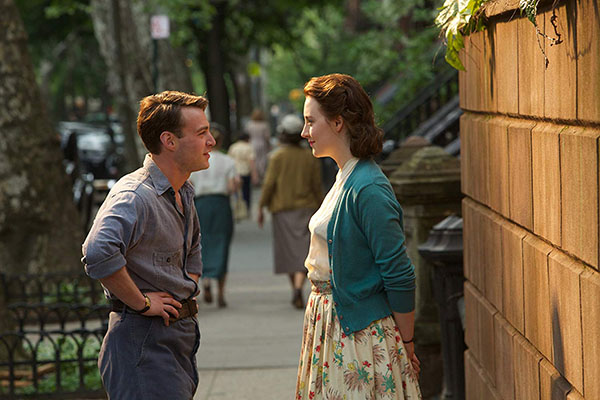 Don't let Brooklyn's title deceive you: though part of John Crowley's film is set in its titular city, its Irishness never leaves it for one second, as we navigate the lives of a young Irish immigrant named Ellis (a phenomenal Saoirse Ronan) who leaves her mother's home and finds herself in 1950s Brooklyn, pursuing the American Dream. There's plenty of coming of age and falling in love in Brooklyn, but the film always stays focused on its protagonist, and we see her embody her identity at all times, even as she changes into a whole new person. In the end, Ellis will have to choose between the familiarity of her past – to which she returns – or the uncertainty of a future that's yet to be written.
Featuring an all-star cast that includes Domhnall Gleeson, Emory Cohen, Jim Broadbent and Julie Walters, this adaptation of Colm Tóibín's bestselling 2009 novel manages to preserve the charm of the novel while also adding something new to it. It's in its simplicity that Brooklyn truly shines, as its straightforward story conceals complex dynamics and ultimately brings an irresistible viewing experience.
---
2. The Banshees of Inisherin (2022)
Martin McDonagh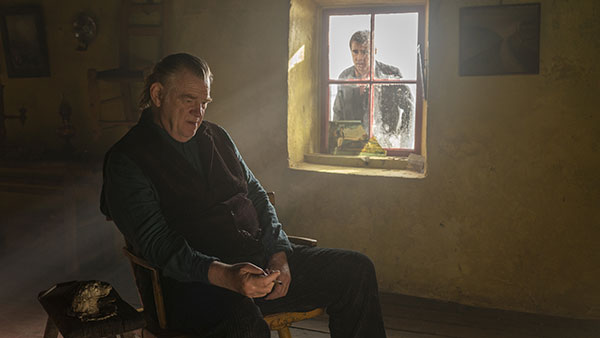 All is well on the remote Irish island of Inisherin, when nothing ever changes and its few inhabitants spend their days farming, working the land, and drinking at the pub. Until one day, all of a sudden, everything changes. At first, it starts with an almost imperceptible change: a man named Colm (Brendan Gleeson) decides to end his frienship with his closest friend, Pádraic (Colin Farrell). Not knowing what he did wrong, the latter – the gentlest of men – timidly asks for an explanation, but Colm doesn't have one: he simply doesn't want to be friends anymore. As Pádraic becomes more and more determined to salvage their bond – enlisting the help of his sister Siobhán (Kerry Condon) and his young friend Dominic (Barry Keoghan), the situation escalates, until Colm gives him a bizarre, irrational ultimatum and chaos ensues.
In The Banshess of Inisherin, director Martin McDonagh (In Bruges) applies an almost childish conflict to two grown men to deliver a poignant analysis of masculinity that couldn't be more timely, in the age of ghosting. But the film is also an exploration of the creative process, as well as an acting showcase for Gleeson and Farrell, which earned the latter the Volpi Cup Award for Best Actor at the 2022 Venice Film Festival. At the same time bleak and ironic, The Banshess of Inisherin defies expectations from start to end, and it's one of the best films set in Ireland to watch if you're looking for something new.
---
3. Frank (2014)
Lenny Abrahamson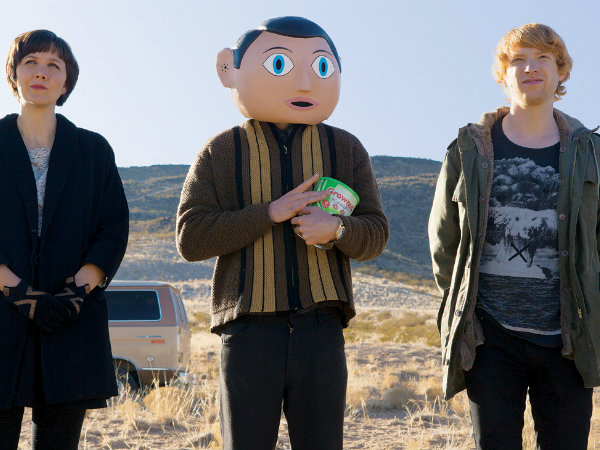 Here's another hidden gem, this time from director Lenny Abrahamson (Room). Based on its synopsis alone, Frank shouldn't work: its entire plot revolves around an aspiring musician named Jon (Domhnall Gleeson) who joins a band whose leader, the titular Frank (Michael Fassbender), wears a gigantic fake head that he never takes off. And yet, this quirky film is exactly what you need when you've had a bad day and need to be cheered up and reminded of what makes life wonderful. Not only is Michael Fassbender in splendid form, but the film itself is more meaningful than you'd expect, as it really is about mental health, and you'll find yourself thinking about it long after the credits roll.
---
4. Lakelands (2022)
Robert Higgins & Patrick McGivney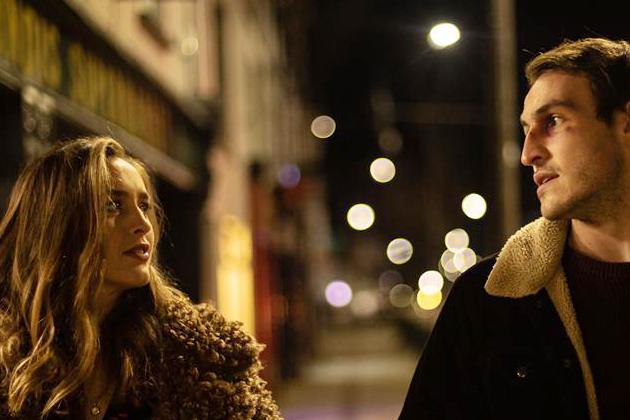 Lakelands is a sport movie you don't want to miss if you're looking for a realistic depiction of Gaelic football! The film revolves around a young man named Cian (Éanna Hardwicke), who spends his days farming with his dad and his nights playing Gaelic football and spending time with his friends. But one night, Cian is beaten up, which leads to a concussion that pretty much ends his career before it has even begun. And so, Cian's life completely changes, and we're right there with him as he undergoes a series of emotions and learns how to survive the hardships of life.
If this sounds like a formula you've seen before, think again. Lakelands isn't just a sports drama – speaking of which, if you're interested in sports-related content, you might want to check out the popular Mightytips apps in Ireland. They provide valuable insights and information for sports enthusiasts, including WWE fans – just like it isn't just a coming of age movie about dealing with tragedy. It's a sensitively told, intimate tale about "coming to terms with a future that's different from the one you imagined." Lakelands poignantly explores themes of identity and masculinity, and resonates with us thanks to a great script and an impressive central performance from Éanna Hardwicke.
---
5. Wolfwalkers (2020)
Tomm Moore & Ross Stewart
Wolfwalkers is, quite simply, one of the best animated movies we've seen in the 2020s, using the medium to its full advantage by combining a magical folk tale and a fresh animation style. The film is about an apprentice wolf hunter named Robyn (Honor Kneafsey) who lives in Ireland with her father, who has made it his missions to rid the forests of the last remaining wolf pack. Robyn wishes to help his father, but she's also free spirited, and her adventures take her face to face with one of these wolves – and finds out that they're not at all the vile creatures she has been taught to hate.
Not only that, but Robyn learns that there are people called "Wolfwalkers" who can turn into wolves, and she even befriends one of them (Eva Whittaker). Can wolves and humans coexist? Is it ok to follow her instincts and disregard her father's teachings? How will she make society understand? This beautifully crafted, magical animated tale tackles these themes and more, in what's really an ode to identity that tackles anything from superstition to societal expectations and more. What's more, it comes from the Irish studio behind the critically acclaimed The Breadwinner and Song of the Sea. If you're looking for a magical adventure, it's not to be missed.
---
When you think of Irish movies, the titles that usually come up are classics like Barry Lyndon, The Commitments and The Wind That Shakes the Barley, or recent hits like Belfast, Once, and Sing Street. But if you're looking for something different – be it a recent release or a hidden gem – you'll love these 5 films set in Ireland.