5 College K-Dramas to Watch in 2023

---
What is it about K-Dramas that draws us to these TV shows? Korean dramas have taken the world by storm, and are able to give us just what we need when we're looking for a light, entertaining watch with plenty of drama, romance, and challenges to overcome. More than that, K-Dramas usually explore college life's complex nature, a period of our lives that most of us remember fondly.
These series present great characters and thought-provoking themes that move viewers to reflect on their transformative years – speaking of which, those having difficulties completing their academic assignments can always seek Write My Essay assistance from custom writing companies. So let's take a look at 5 college K-Dramas to watch in 2023, whether you're looking for nostalgia, excitement, romance, or all of the above!
---
1. All That We Loved (2023)
Kim Jin Sung's newly released All That We Loved is made of 8 episodes, and it revolves around the intertwined lives of three high school students: basketball wizard Go Yoo (Sehun), standout student Go Joon Hee (Jo Joon Young), and Han So Yeon (Jang Yeo Bin), a beguiling mystery with an unknown past. The latter is a transfer student, and the show really begins when Go Yoo and Go Joon Hee, life long best friends, suddenly make their acquaintance, right after one of them has agreed to donate a kidney to the other.
Of course, both friends immediately fall in love with Han So Yeon, and this, like in the best K-Drama tradition, changes the dynamics between them. Exploring the depths of their connections, the show investigates themes of love, personal growth, and youth. A talented cast and gripping storyline are set to enthrall viewers, combining emotional depth and cryptic undertones. The combined talents of Kang Yoon's pen and Kim Jin-sung's vision yield a compelling drama, and its gifted cast gives it a youthful, emotional vibrancy.
---
2. Delivery Man (2023)
If you're looking for a K-Drama for a unique premise, look no further. Kang Sol's Delivery Man is about a young man named Seo Young Min (Yoon Chan Young) whose taxi-driving mum has just died, leaving him to care for his grandmother on his own. And so, Seo Young Min starts driving the taxi, trying to make ends meet. But the real twist comes when an actual ghost steps into his taxi! Her name? Kang Ji Hyun (Minah). Her purpose? Neither of them know, since she suffers from amnesia, and she doesn't even remember how she died, or why.
But our resourceful duo devise a plan: they decide to create a taxi service that caters to ghosts! Needless to say, their venture takes off, but it also brings some unexpected development, such as the possibility of finding love. The blend of the supernatural, action, and emotional connections in Delivery Man creates a unique vision of life, death, and their indissoluble relationship.
---
3. Duty After School (2023)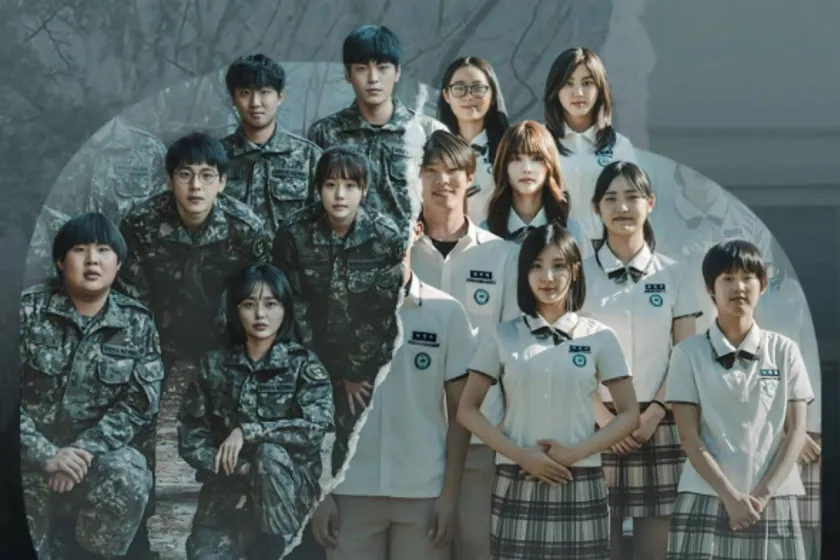 TVING adapted the popular webtoon "Duty After School," created by Ha Il-Kwon in 2023. As enigmatic, insect-like beings unexpectedly appear from the sky, Korean students are transformed into soldiers by order of the President, who doesn't know how to face this global threat. We follow the third years of Sungjin High School, who were preparing for their uni exams before the aliens arrive, as they are now forced to learn how to fight while still navigating their courses and high school life. As we follow both students, led by platoon leader Lee Choon Ho (Shin Hyun Soo), and class teacher Park Eun Young (Im Se Mi), we get more and more invested in this survival tale.
If you're a fan of The Hunger Games and Battle Royale but are looking for something less gory, you found your new K-Drama! It's a thrilling venture into the territory of courage and solidarity, and it will keep you entertained from start to end.
---
4. Finland Papa (2023)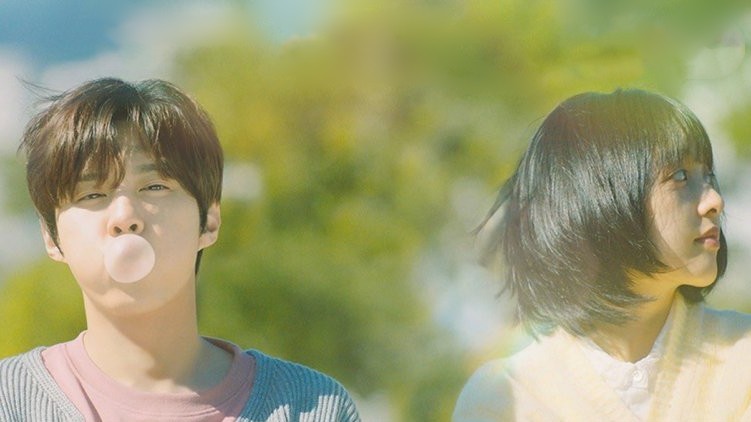 If you like your K-Dramas to have a bit of mystery, Finland Papa is the right series for you. The show is about a young woman named Lee Yu Ri (Kim Bo Ra), whose sudden loss of her grandmother leads her to find a new job. One day, she attends an interview at the titular café, run by a mysterious figure known as "Papa," only to find out that the "job" is to eat a meal with the rest of the staff. Needless to say, she gets the job – whatever that job is – but only to discover that things are even weirder. Soon, Lee Yu is given a new "family name" that all staff writers are required to take on, and all of this without never getting to meet the infamous "Papa".
We'll let you discover what happens on your own, but suffices it to say that Finland Papa is ultimately a story of love, healing, and human connections. Featuring a gifted cast and creative team, including Kim Woo-seok, Kim Bora, Won Young-jin, and Park Soo-min, Finland Papa carries the capacity to deliver a profoundly affecting experience.
---
5. Moving (2023)
Let's finish the list with a series that even those who are unfamiliar with K-Dramas will be able to watch, as not only is it the most accessible K-Drama on this list, but it's also available to watch on Hulu/Disney+! The series is based on Kang Full's webtoon of the same name, and it focuses on teenagers concealing their superpowers and parents disguising their emotional distress. As the story progresses, a poignant twist awaits, revealing the complex interactions between the young characters and their parents, each concealing personal pain. There's plenty of intrigue in Moving, but there's also room for the supernatural, and it all comes alive with stunning worldbuilding. Moving is ultimately a story of personal growth, perseverance, and the unbreakable connections that guide our path.
---
The 5 college K-Dramas listed above are bound to keep you entertained, while also providing plenty of nostalgia and escapism, all in the familiar environment of school. As we immerse ourselves in the intricacies of these college dramas, we unearth a remarkable revelation: even within diverse eras and environments, there exists a common desire for introspection, profound relationships, and transformation. Happy watching!