5 Canadian Movies That Changed Hollywood

The Fly, Titanic, Incendies (Twentieth Century Fox, Sony)
---
The Canadian film industry is more recent and lesser-known than American productions, with the first Canadian movies dating back to 1897 – nearly ninety years after the US's The Great Train Robbery – and mainly depicting rural life. But the industry deserves more recognition, as there are some really great Canadian films out there, including some that really affected the industry and are considered to be all-time classics to this day. Let's look at 5 Canadian movies that changed Hollywood!
---
5. TITANIC
Director: James Cameron
Year: 1997
Full Review: Titanic (1997) Review: Reinventing Blockbuster Storytelling
In the opening sequence of the movie, robots used by treasure hunters scour the Titanic's ruins in an effort to find the rumored Heart of the Ocean, a colossal blue diamond that was purportedly lost when the ship went down. When they find a safe, they discover various documents inside, among them a depiction of a naked woman donning the gem's necklace. The crew is called by an elderly woman who claims to be Rose DeWitt Bukater (Gloria Stuart / Kate Winslet), the person shown in the image who was supposedly killed in the accident after the illustration has been shown on television. The treasure hunters bring Rose on their expedition ship in hopes that she can aid them in discovering the jewel. When she describes the Titanic's tragic 1912 voyage, the majority of the movie's plot is then portrayed in flashbacks.
Titanic emerged as one of the most popular and most-watched movies in Hollywood and around the world, as it changed the industry. This is largely due to the innovative and creative filmmaking techniques utilized by James Cameron in making a masterpiece such as Titanic. His work in the titanic earned him a lot of accolades and praise, including winning Oscars in the 1998 edition, as the first Canadian director to do this.
With Oscar season already upon us once again, with the 95th edition set to take place on March 12, 2023, there will be plenty of interest in seeing which films, actors, and directors will take the golden statues this time around. Numerous betting enthusiasts that have also become just as interested in the outcome of the awards night as avid movie lovers. In fact, betting has emerged as a big part of the experience nowadays, as binge-watchers can also take a look at this year's Oscar predictions and place their own bets on the safe platforms that offer these markets. Whether any of this year's nominations are able to sweep the Academy Awards as well as Cameron's Titanic did 25 years ago remains to be seen, as the film received 11 wins from its 14 nominations.
---
4. INCENDIES
Director: Denis Villeneuve
Year: 2010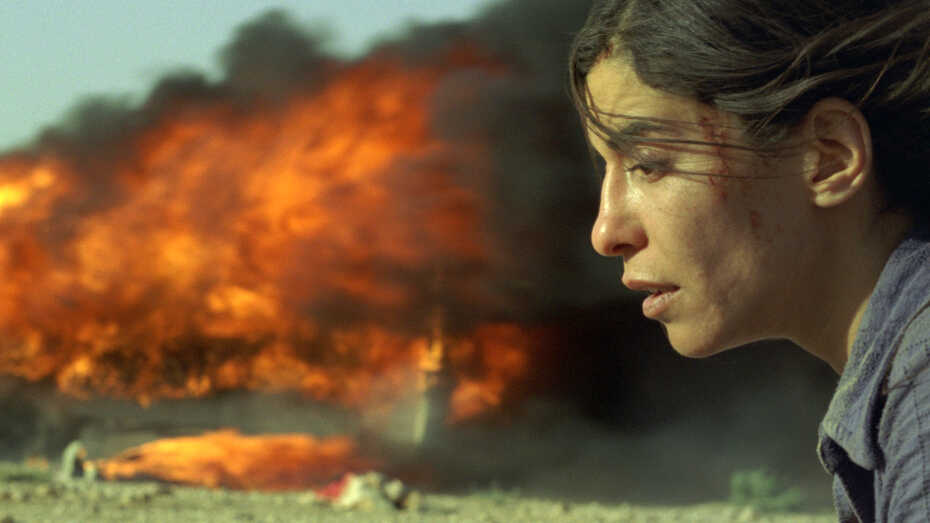 Incendies is a suspenseful puzzle movie with a detective story. It takes place in Quebec as well as an undisclosed Middle Eastern nation. Jeanne (Mélissa Désormeaux-Poulin) and Simon (Maxim Gaudette), twins in their 20s, attend the reading of their deceased mother's will, which gives them instructions to find a father they believed had passed away decades prior and a sibling they were unaware of. Flashbacks are shown of their mother Nawal (Lubna Azabal) and her love for a Muslim refugee which went against her Christian faith, and Jeanne and Simon begin what amounts to a terrible treasure hunt to rediscover their family history and make their mother's last wishes come true.
The drama by Quebec author Wajdi Mouawad, who at the age of 8 escaped a war-torn Lebanon for France, served as the inspiration for the film. Director Denis Villeneuve brought it to life through his unique directorial style and cinematography, with desaturated color palettes, inverted camera angles and off-center framing that destabilize the viewer, making for immersive and higly effective storytelling. After the Oscar-nominated Incendies, the filmmaker went on to direct highly successful films such as Prisoners (2013), Sicario (2015), Arrival (2016) and Dune (2021-2023). In more than one way, Incendies is the film that really helped kick-off his career by showcasing his filmmaking craft.
---
3. GOIN' DOWN THE ROAD
Director: Donald Shebib
Year: 1970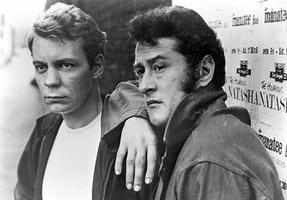 In the movie Goin' Down the Road, two young men from Canada's Maritime Provinces are drawn to Toronto by the promise of exciting experiences and lucrative employment. But their hopes are met by disappointment when they discover that Toronto isn't as fun as they thought it would be, and they become nostalgic for Nova Scotia instead.
The film achieves its unique feat by treating the people in the story and the city itself with utter objectivity. It tells a tale filled with humor, love, hope, and despair. Nonetheless, these elements remain naturally occurring in the narrative; the movie itself makes no attempt to be anything other than a record. Shebib accomplishes a level of documentary impartiality that affects us more deeply than tearjerking ever could. This movie changed Hollywood by subverting the road movie genre, which usually dramatizes an obsession with movement but here is used to focus on the idea of exploration itself.
---
2. BEGONE DULL CARE
Directors: Evelyn Lambart & Norman McLaren
Year: 1950
One of the best examples of abstract animation is Evelyn Lambart and Norman McLaren's Begone Dull Care. The film is only 8 minutes long, and yet the filmmakers manage to leave a mark, even more so if one considers that the film was made in 1950. Lambart and McLaren experiment with celluloid film itself, scratching, painting and altering film stock to bring us a mesmerizing spectacle of colors and light, which is perfectly synchronized to various songs by the Oscar Peterson's trio. The film's impact on the industry is mainly due to the experiments carried out with techniques and colors, such as its use of minimalism and the illusion of depth established by the movie. Without a doubt, Begone Dull Care serves to show how powerful a tool animation can be when used right.
---
1. THE FLY
Director: David Cronenberg
Year: 1986
A scientist's experiment goes tragically wrong, causing him to start changing into a huge man/fly hybrid. The scientist in question is Seth Brundle (Jeff Goldblum), a brilliant, eccentric genius working in the field of matter transportation, which has succeeded in defying all odds set by the scientific community. When we first meet him, Seth has just asked investigative journalist Veronica Quaife () to document his recent work on his latest invention – two pods that can teleport objects: the last remaining issue is that of teleporting live tissue. And so, as Brundle works on his invention, a relationship begins between him and Veronica. But one day jealousy and paranoia get the best of him: needing to prove himself to the world, the scientist teleports himself, unaware that a fly had entered the room. And so begins his transformation, as his body slowly deteriorates to turn into a terrifying, hybrid creature driven by impulses he cannot control.
The Fly had a huge influence on Hollywood because it subverted and brought new life to the body horror genre. Instead of concentrating his efforts on external violations of the human body, like his predecessors had done, Cronenberg directs his attention within, and gives us a movie where what's most repulsive and disturbing is what happens inside the mind of its protagonist as his body and psyche deteriorate. Of course, if you're familiar with Cronenberg's work, you know that most of his films are first and foremost psychologically distressing, from Dead Ringers (1988) to A History of Violence (2005) and the recent Crimes of the Future (2022). But The Fly is particularly effective at this because of the combination of the filmmaker's unique vision and a career-defining performance from Jeff Goldblum.
---