5 2023 Movies to Stream Right Now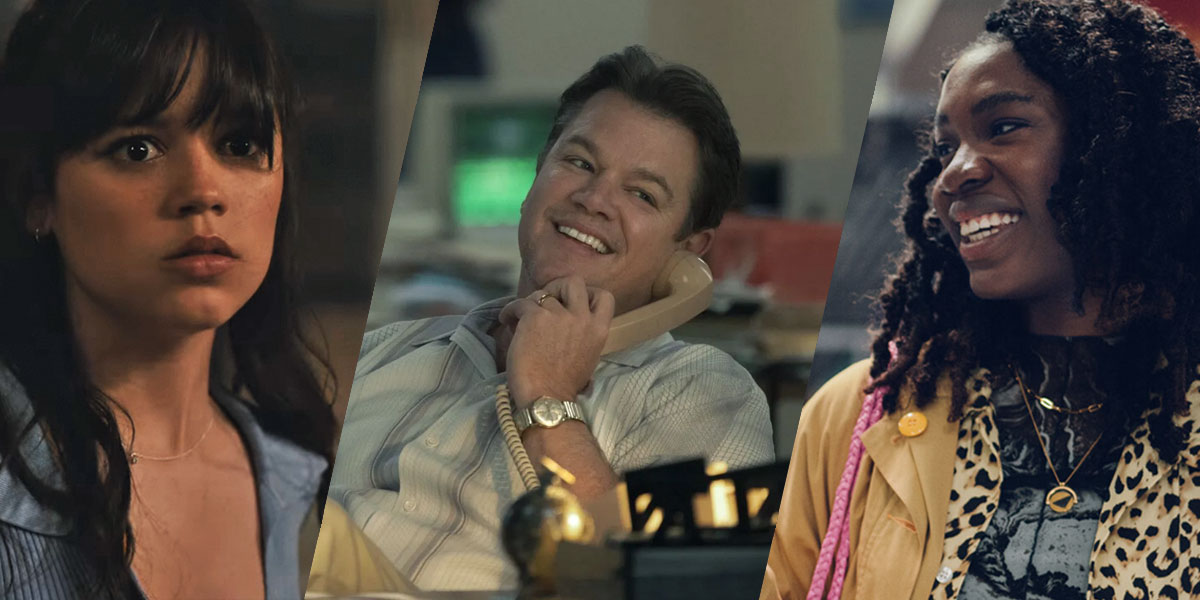 Scream VI, Air, Rye Lane (Paramount, Prime Video, Hulu)
---
In today's digital age, streaming services have revolutionized how we consume movies. As a result, we can explore and enjoy a diverse range of cinematic experiences with a vast library of films. Not only that, but films are usually available to stream not too long after their theatrical releases, which means that, if you know where to look, you can already find many great 2023 movies to stream right now! Here's a list of 5 movies from 2023 that are already available on streaming services.
---
List: 5 2023 Movies to Stream Right Now!
From thought-provoking dramas to thrilling, action-packed adventures, 2023 sure has seen the release of a lot of amazing films, and some of them are already available to stream right now, from your home. . So, grab your popcorn and get ready to dive into the captivating world of cinema. And if any of these amazing films  aren't available in your region, try streaming with ExpressVPN to gain access to all the movies and shows that your favorite streaming platform has to offer!
---
1. Air
Director: Ben Affleck
Where to Stream: Prime Video
Full Review: Air (2023 Film): SXSW Review
Earlier this month, Prime Video announced that Ben Affleck's latest directorial effort, Air, would be made available to stream everywhere on May 12, only a month after its theatrical run. Air premiered at SXSW earlier this year, and it tells the origin story of Nike's Air Jordan shoes. It follows Nike employee Sonny Vaccaro (Matt Damon) as he's instructed by his manager, Nike CEO Phil Knight (Affleck), to find new basketball players who would become the faces of the company's new line of shoes. Not only that, but it would also pretty much save Nike's entire basketball division from being dismantled, as competitors Adidas and Converse are currently leading the market. The only issue? The budget is very low. But Sonny has an idea that might just be what the company needs…
Air is not revolutionary, and it follows the biopic formula to the letter. But it's also a movie we absolutely need right now and that you'll find yourself going back to many times. More than that, it pretty much embodies Ben Affleck's directing style: though it takes a little while to pick up the pace, you'll be unable to take your eyes off the screen once it does. The film ultimately works because it's the definition of immersive, and the cast's great performances, as well as a well-paced screenplay (Alex Convery), gives you effortlessly likable characters. And, if you need even more convincing, it also has a great soundtrack.
---
2. Scream VI
Director: Matt Bettinelli-Olpin & Tyler Gillett
Where to Stream: Paramount+
Full Review:  Scream VI (2023): Film Review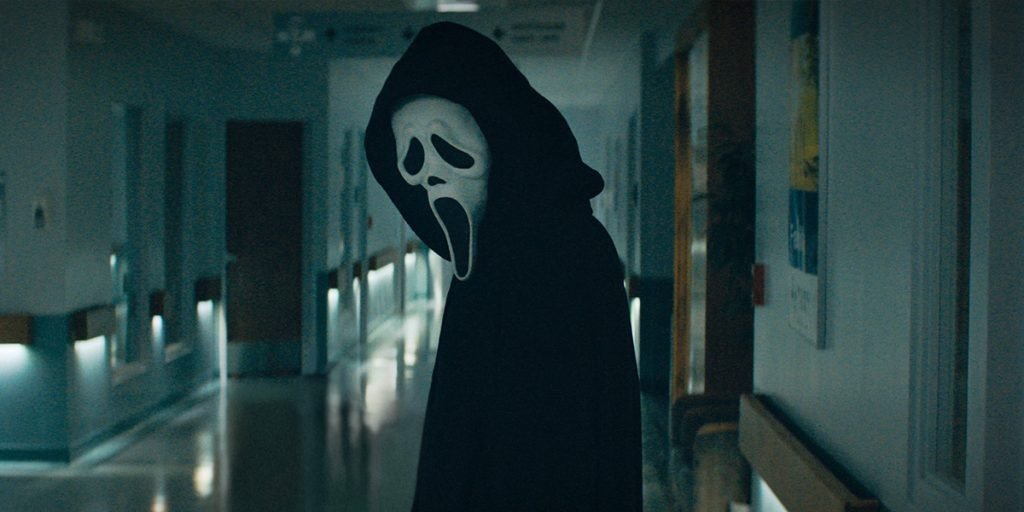 Did we need yet another chapter of the Scream franchise? Most audiences are in agreement: we absolutely did. Scream VI moves the setting from Woodsboro to New York City, where the survivors of the past films' killings are trying to start a new, Ghostface-free chapter of their lives. But you can't always get what you want, and needless to say, they soon have to face the past, which comes in the form of a new Ghostface murderer in their new hometown. What happens next is best left unspoiled, but suffices it to say that Scream VI has all the heart, gore, humor, and meaningful subtext you loved about the franchise's past films, with the added elements of more characters that bring us something new. Scream VI might just be the best Scream movie to date, and it's available to stream on Paramount+ right now!
---
3. Murder Mystery 2
Director: Jeremy Garelick
Where to Stream: Netflix
Murder Mystery 2 is the 2023 sequel to the popular original film, continuing the adventures of struggling detectives Nick (Adam Sandler) and Audrey Spitz (Jennifer Aniston). This time, the couple is embroiled in another mysterious murder case during their European vacation, which begins when their friend Maharaja (Adeel Akhtar) is kidnapped at his own wedding.
Just like the first film, Murder Mystery 2 is not without flaws. But if you're looking for something lighthearted and fun, it might just be the right movie for you. Packed with humor, suspense, and a few unexpected twists, Murder Mystery 2 offers an exciting roller coaster entertainment ride, made enjoyable by Sandler and Aniston's chemistry and comedic timing.
---
4. Rye Lane (2023)
Director: Raine Allen-Miller
Where to Stream: Hulu/Disney+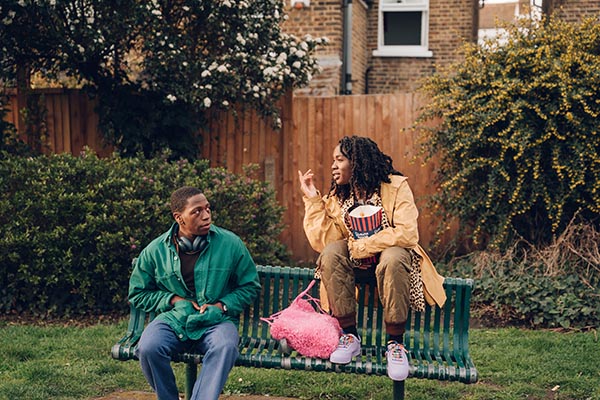 Who knew that one of the best rom-coms of the year would be a Disney +/Hulu original? Rye Lane is set in South London, and though it has just been released, it's already on its way to becoming an all-time classic. The film revolves around a young man named Dom (David Jonsson) who has just broken up with her girlfriend after catching her cheating with his best friend. One day, Dom meets a young woman named Yas (Vivian Oparah) in a gender-neutral toilet at an art gallery, and, still heartbroken, tells her everything. In fact, Dom is on his way to a lunch date with his best friend and former girlfriend, and he's dreading the thought of it. So Yas crashes it, pretending to be Dom's girlfriend, and the rest is history.
One of the most charming meet-cutes of the year evolves into a heartwarming rom-com that simply follows our two leads on a journey as they explore South London together, and yet it's enough for us to absolutely fall in love with all of them, and make Rye Lane our rom-com of the year.
---
5. Still: A Michael J. Fox Movie
Director: Davis Guggenheim
Where to Stream: Apple TV+
Here's another recent release: this time, it's a documentary about one of the most beloved actors alive. You probably know Michael J. Fox from Back to the Future, where he played the iconic Marty McFly, but did you know that it wasn't so easy for the actor to land that first role? And what about the Parkinson's disease diagnosis at 29 years old, or his battle with alcoholism? Davis Guggenheim tells you about all of the above and more in Still: A Michael J. Fox Movie, the rare documentary that manages to perfectly capture its subject with heart and emotion, in a seemingly effortless way. Not to be missed!
---
Time for a Movie Marathon!
2023 is shaping to be an exciting time for movie enthusiasts, with many interesting films already available on various streaming services. From captivating dramas to thrilling, action-packed adventures, there is something for everyone to enjoy. Whether you're seeking thought-provoking narratives, heartwarming stories, or adrenaline-pumping entertainment, these 5 2023 movies have something for everyone, and they're all available to stream right now. Which one will you watch first?