10 Movies to Watch on Netflix Right Now (August 2023)

(Netflix)
---
This summer, as the temperatures soar, the best refuge might just be the cool indoors, a bowl of popcorn within arm's reach, and the glow of Netflix on your screen. Our favorite streaming platform constantly adds to its rich tapestry of cinematic treats, and August 2023 is no exception. We've handpicked 10 standout movies that are gaining traction and are all available to watch right now. So, without further ado, let's delve into the great movies that await you on Netflix!
---
1. Heart of Stone
If you're a fan of action thrillers with all-star casts, Tom Harper's Heart of Stone is the right film for you! This 2023 Netflix release revolves around an intelligence operative named Rachel Stone (Gal Gadot) who works for a powerful peacekeeping company called Charter and is tasked with protecting the titular "heart" – a valuable, dangerous assets whose loss would have catastrophic effects.
The premise of Heart of Stone is straightforward enough, but what makes us want to watch this Netflix film is the talent on display. Jamie Dornan and Sophie Okonedo star alongside Gal Gadot and a long list of familiar faces, and we can't wait to see them in action.
---
2. They Cloned Tyrone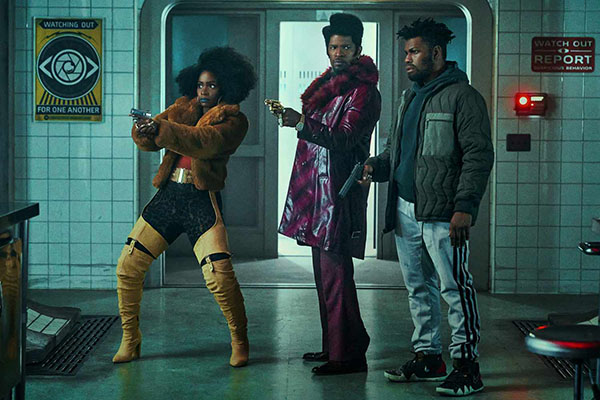 What if you watched your drug dealer get brutally killed, only to see him show up in front of you, alive and well, a few hours later? This is exactly what happens to Fontaine (John Boyega) and his client Slick Charles (Jamie Foxx) in Juel Taylor's They Cloned Tyrone, a unique mix of sci-fi, comedy, and urban mystery. The film's incredibly compelling premise sees our protagonist begin an investigation on his own murder and uncover a much bigger conspiracy that's much more widely spread than just his neighborhood.
This wonderfully absurd Netflix original is not without flaws, but it's also a rollercoaster ride of laughter and intrigue that will have you hooked as you watch Boyega, Foxx, and Teyonah Parris embody their eccentric characters. Its unique take on sci-fi, coupled with humor and suspense and an important message about social injustice, ensures They Cloned Tyrone is nothing short of a captivating watch.
---
3. Bird Box Barcelona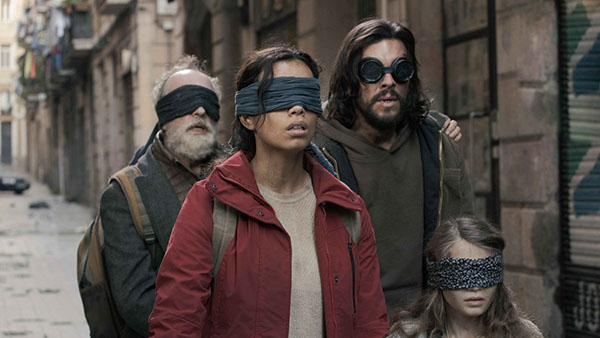 Bird Box Barcelona, a sequel to the original nerve-wracking thriller Bird Box, takes the suspenseful saga to Spain. This time, the harrowing tale of survival against unseen foes unfolds amidst the captivating yet eerie setting of Barcelona, which sees Sebastián (Mario Casas) and his daughter fight for their lives. It's a thriller that will keep you on the edge of your seat, your heart pounding with every twist and turn. Though the film isn't as good as the original, it's still a fun enough watch that maintains the 2018 film's unsettling atmosphere, while introducing new characters and challenges. The result is a horror movie experience that is familiar yet refreshingly different.
---
4. The Deepest Breath
A champion freediver and expert safety diver meet in the most unusuall way in Laura McGann's The Deepest Breath. The documentary that premiered at the Sundance Film Festival earlier this year and continued to captivate audiences since then. The film tells the story of Italian champion Alessia Zecchini, who strives to set a new record in freediving by achieving incredible depths – a feat that's as exciting as it is dangerous. But Alessia has just the right person to help her on her quest: Irish safety diver Stephen Keenan, who is ready to embrace the challenge. Needless to say, the two soon form a very special bond as they train together. Witnessing this all is heartwarming, mesmerizing, and… well, a little scary, given the nature of their mission. But this is what makes The Deepest Breath such a gripping watch: don't miss it!
---
5. The Out-Laws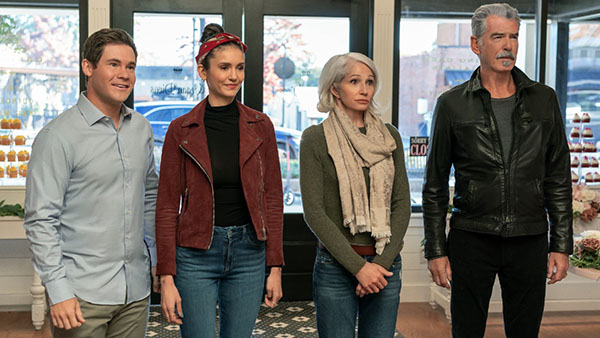 The Out-Laws, a 2023 action-comedy, follows a band of mismatched sisters-in-law as they take the law into their own hands after the death of their common nemesis. The film is an intriguing concoction of family dynamics, high-octane action, and dark humor, making for an enjoyable viewing experience. It might not be the most unpredictable movie, but it's definitely a fun one, and one of the best Netflix movies to watch this summer.
---
6. Puss in Boots: The Last Wish
Puss in Boots: The Last Wish is a delightful sequel that brings back the charming feline hero for another adventurous saga. It's a film that bridges the age gap, promising laughs and thrills for children and adults alike. The animation is top-notch, and the storyline is engaging enough to keep you hooked. Not only that, but Antonio Banderas, Salma Hayek, Florence Pugh, Olivia Colman and the rest of its all-star cast fully embrace the spirit of the film. Their excellent animated performances are made even better by the movie's sharp humor and captivating plot twists. Our favorite swashbuckling cat's adventures will captivate your imagination, making Puss in Boots: The Last Wish a magical cinematic journey.
---
7. The Perfect Find
If you're in the mood for a new rom-com, The Perfect Find is the right film for you. This Netflix movie from director Numa Perrier brings to screen the timeless tangle of love and career. Based on a best-selling novel, The Perfect Find revolves around a woman named Jenna (Gabrielle Union). Jenna starts planning her fashion career comeback the moment she gets fired from her former company. But her plans are interrupted when she falls for charming colleague Eric (Keith Powers), who also happens to be her current manager's son. Is Jenna ready to risk everything for love? The Perfect Find doesn't reinvent the rom-com formula, but it's an enjoyable watch if you're in the mood for something light and uplifting.
See Also

---
8. Extraction 2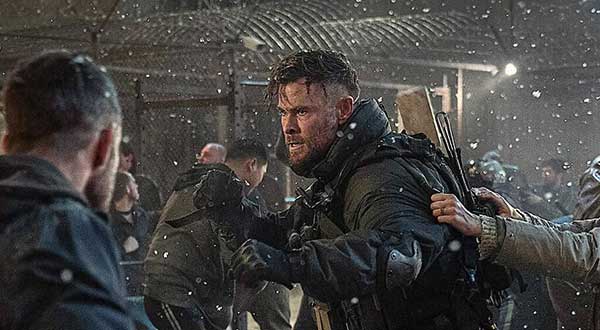 Extraction 2 returns with more high-octane action sequences and thrilling drama that made the first film a hit. This sequel thrusts protagonist Tyler Rake (Chris Hemsworth) into another perilous mission, promising viewers a white-knuckle ride from start to finish. Apart from the gripping action sequences, the film's strength lies in its stunning visuals and stellar performances. Extraction 2 delivers an immersive viewing experience that combines engaging storytelling with heart-stopping action sequences.
---
9. King of Clones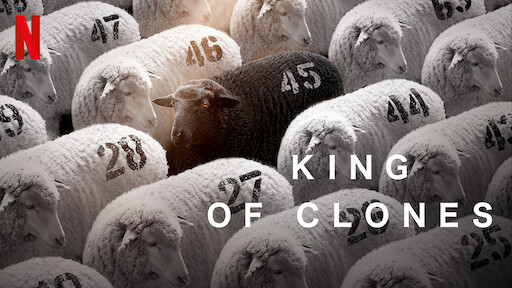 Aditya Thayi 's documentary King of Clones delves into the controversial world of human cloning, following the life and work of titular "king of clones" Hwang Woo-suk, one of Korea's most well-known scientists. Its storyline intertwines ethical dilemmas with elements of suspense, resulting in a thought-provoking cinematic experience. Beyond its provocative theme, the film excels in its character development and narrative pacing. It keeps viewers engaged while posing profound questions about humanity and identity. With its intricate plot and philosophical undertones, King of Clones is a great documentary with a twist.
---
10. All Quiet on the Western Front (2023)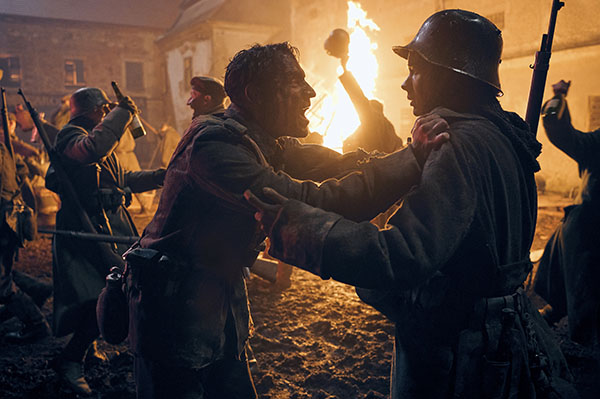 All Quiet on the Western Front is a hard-hitting war drama that immerses viewers into the gruesome realities of World War I. The film offers an unflinching portrayal of the horrors of war, making for a deeply moving and impactful viewing experience. The strength of the latest adaptation of All Quiet on the Western Front lies in its realistic, immersive depiction of the brutality of war and the profound impact on the soldiers. The film is a powerful reflection on the human cost of war. Its technical achievements in terms of cinematography and sound design make it a must watch.
---
And there you have it, our pick of 10 great movies to watch on Netflix in August 2023! From feel-good dramas and heart-stopping thrillers to side-splitting comedies and informative documentaries, there's something to cater to everyone's tastes. So, put on your most comfortable PJs, curl up on the couch, and let these films transport you to worlds far and wide. Happy watching!