Competition: "Zeroes and Ones" (Ended)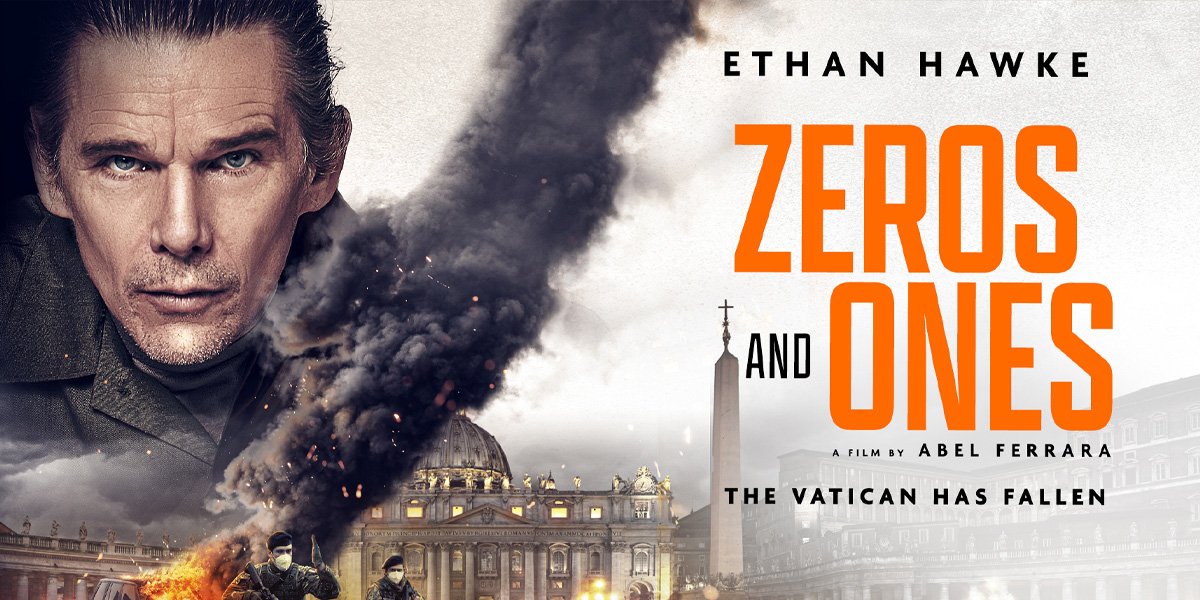 Zeroes and Ones (Signature Entertainment)
Enter our competition to win a Digital Copy of new tense action thriller Zeroes and Ones, starring Ethan Hawke & out 7th March.
---
To celebrate the upcoming release of Zeroes and Ones, Signature Entertainment and Loud and Clear teamed up to give three lucky winners a chance to win a digital copy of this new tense action thriller starring Ethan Hawke, out on Digital Platforms 7th March & DVD 4th April!
Zeros and Ones is a high stakes, gritty and tense action thriller from legendary director Abel Ferrara (The King of New York, Bad Lieutenant) and starring Academy Award nominee Ethan Hawke (Training Day). Called to Rome to stop an imminent terrorist bombing, soldier J.J. (Hawke) desperately seeks news of his imprisoned rebel brother, Justin (also Hawke), who holds knowledge that could thwart the attack. Navigating the capital's darkened streets, J.J. races to a series of ominous encounters, hoping to keep the Vatican from being blown to bits.
Signature Entertainment have given us three iTunes codes for the winners of our giveaway: if you're a U.K. resident and you're over 18, enter our competition to win a free Digital Copy of this upcoming action thriller from director Abel Ferrara!
Zeroes and Ones: Loud and Clear's Competition
The winners will be announced on 7th March on our Twitter page, and the codes will be sent by email. iTunes codes can be redeemed by following a link at the very bottom of every store page of iTunes from your computer, mobile phone, tablet device or AppleTV.
---
Signature Entertainment presents Zeros and Ones on Digital Platforms 7th March & DVD 4th April. Click here to watch the film on AppleTV.
---
---
This competition has been listed on Loquax, The Prize Finder, Competition Database, and Competitions Time.