Yellowjackets (Review): Showtime's Best Original Series in Years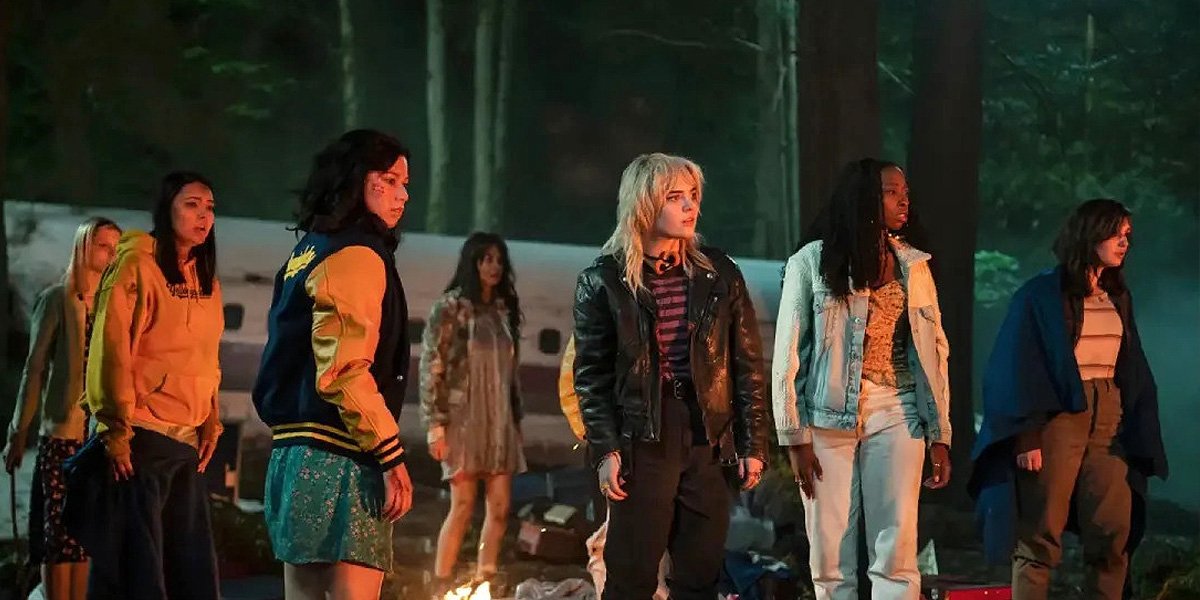 Jane Widdop, Alexa Barajas Plante, Mya Lowe, Courtney Eaton, Sophie Thatcher, Princess Davis and Sophie Nélisse in Yellowjackets, "F Sharp". (Kailey Schwerman/SHOWTIME)
Showtime's Yellowjackets is a genre-spanning coming-of-age mystery where the life or death stakes actually feel that way.
---

With tv shows like The Society, Pretty Little Liars, and even Lost proving to be some of the most popular shows of their time, Yellowjacket's concept doesn't seem the most original, but it's the most fulfilling breath of fresh air episodic television needed. We have all seen shows where people have been lost on an island, or a group of teenagers are facing a deadly threat that they have no idea how to combat, or even a group of adults reconnecting based on some trauma in the past, so even if the show's most basic plot isn't that groundbreaking, do yourself a favor and strap in for this survival drama that truly has something for everyone, as long as you can stomach it. 
When a team of high school soccer players is flying over the Canadian wilderness in order to get to nationals, their plane crashes, leaving the survivors to fend for themselves for nineteen months. Not only will they have to survive the wilderness with little to no supplies, but also each other. This series also tracks the lives of four survivors, each on completely different paths until they cross again as the 25th anniversary of the crash and graduation nears.
What Yellowjackets manages to do so brilliantly is mix not only of a surplus of plots together without ever sacrificing the delicate tone of the show, but also a surplus of genres. While the flashback portion of this show (the plane crash) feels like a psychological horror show at one point, it'll quickly pivot to a high school drama, only to circle back to a survival thriller all within one episode. This section is an ensemble piece at its core, making almost every character seem vital to the story, making many deaths especially emotional, which is extremely hard to do when it is made known that not everyone makes it out alive from the show's chilling opening scene.
Even though the flashback portion of the show allows viewers to connect to almost all members of the team, it is almost impossible to take your eyes off Jasmin Savoy Brown's (2022's Scream) Taissa. Brown's performance allows her to carry a lot of the emotional weight of the situation her team is in, even if her frustration and fear aren't always being outwardly expressed. In the flashback portion much more than the current day portion, Taissa is the viewer's window into this insane situation and is how we have the ability to genuinely feel for these characters in a way that not many survival thrillers are able to do.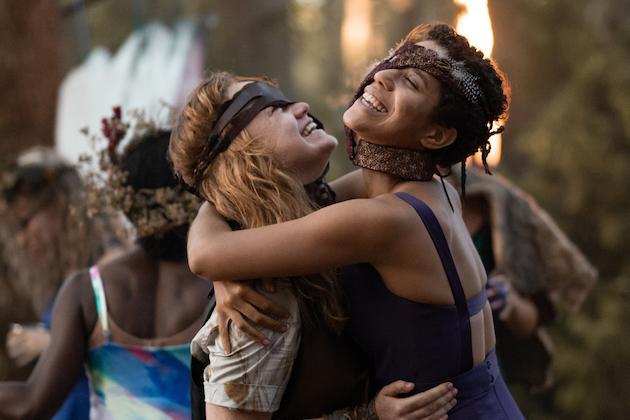 Taissa's vulnerability in the flashback section of Yellow Jackets brings us to the main issue of the show. As Yellowjackets gives the flashback and modern-day sections an equal amount of screentime, sometimes it is hard to believe that the teenage and adult versions of characters are supposed to be the same person. This issue is with both Taissa and Natalie in particular. Since this is only the first installment for what is supposed to be a multiple season show, there is a chance that some character development occurs later in the plot that makes the adults act so different from their past selves, but it was still hard to make the connection, especially in the first few episodes.
See Also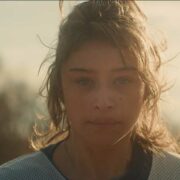 By no means does this flaw make the modern-day portion of Yellowjackets weak, as the black comedy-mystery that unfolds throughout it is just as exciting. Without giving away any spoilers the mystery that opens itself up allows this portion of the show not only to be more character-focused but also gives the lead four actresses so much to work with that we get multiple powerhouse performances as a result. The main standout is Shauna (Melanie Lynsky, of Don't Look Up). Having this untapped darkness, she has this mystery to her that is utterly fascinating to watch. Right behind her is Mindy, played by Christina Ricci (Sleepy Hollow). It is always hard to have the "unhinged" character of the group still be grounded in the reality of the plot, but Ricci does it effortlessly. Both of these characters keep this portion of the show fun, where it would be easy for the story to slow down since no one's life is visibly at risk.
While Yellowjackets isn't perfect, this series brings what will be one of the most talked-about shows for quite some time. From its incredibly intimidating sound design to the sparing use of gore, there is enough shock that will keep audiences engaged until the very end. Since this is the first installment for what is hoped to be a multi-season project, enough questions are answered where audiences will be satisfied, but the most important ones are still unanswered, and for good reason, because I for one cannot wait to check back in on my favorite traumatized soccer players.
---
Yellowjackets is now available to watch on Showtime.