Tommaso: An autobiographical portrait of a dysfunctional relationship (Review)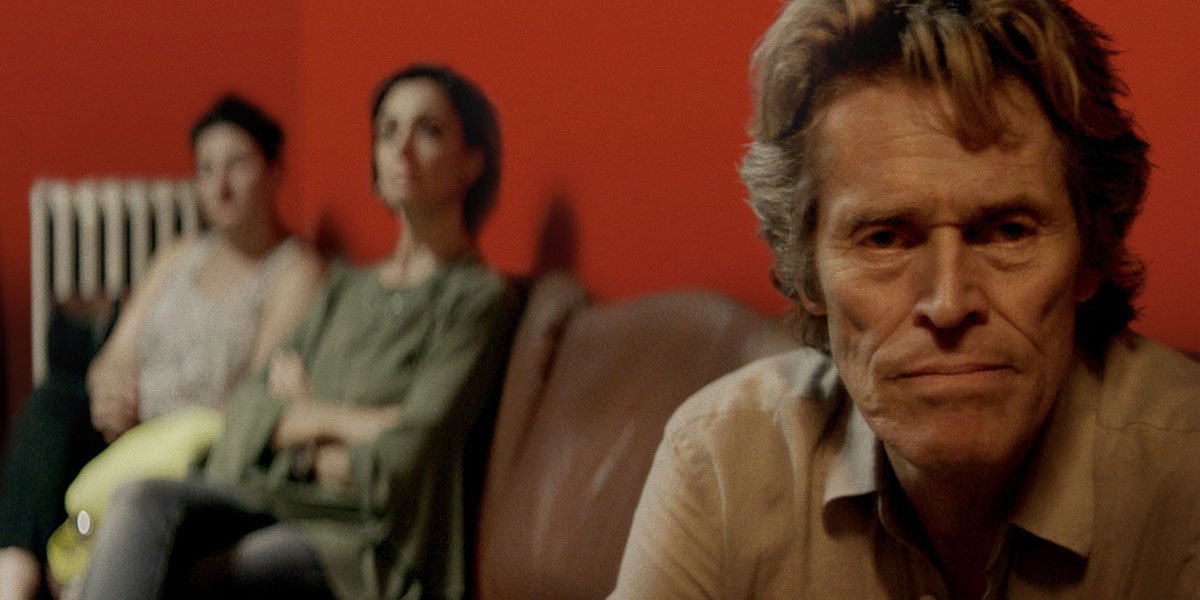 Willem Dafoe in Tommaso (Courtesy of Kino Lorber)
In Tommaso, Abel Ferrara turns his eye for humanity's ugliness upon himself, with uncomfortable results.
---

Abel Ferrara has made a career out of telling stories about bad men living out their worst impulses. His most enduring film, 1992's Bad Lieutenant, stars Harvey Keitel as a New York cop who's probably guilty of more crimes than the men he's hunting. He's an addict and a thief and a cheat and a liar and a sexual assaulter. Years later, Ferrara would confirm that he was using hard drugs throughout production saying: 'The director of that film needed to be using.' He's never been one to avoid confronting his demons onscreen — quite literally, in some cases. His Catholic identity permeates many of his works — but he has rarely been so literal as in his latest one: Tommaso.
Willem Dafoe plays the titular character. He's a film director of note, having left America to live in Rome (as Ferrara did), struggling to keep his sobriety (as Ferrara does). He's married to a younger woman (Cristina Chiriac, Ferrara's real-life wife) and is trying to figure out how to be a good father to his three year old daughter (and if I say the young actress is called Anna Ferrara, I'm sure you'll get the point). It's a nakedly autobiographical work, less shocking than most of his filmography but no less uncomfortable. You get the sense, watching it, that the director might not particularly like himself.
There's praise to be given for honesty, even in such an unflattering portrayal. Dafoe's Tommaso is controlling, distant and quick to anger, Ferrara shoots the elevator he rides up to his apartment like a coffin. We see it over and over, as he does his breathing exercises, trying to prepare himself to be in the same space as his wife and child. He is a tight little ball of contradictions, too self-involved to begin unwinding them. Even at his closest to achieving insight, during the meetings of the 12 step group he attends, he finds himself unable to see outside of himself.
The film echoes this, it paints a very lonely world. Wide angle lenses stretch, distort Rome's streets and push other people out to the margins. The man doesn't seem to be a misogynist, but he admits to being unable to understand women. Maybe he'd have a better chance at doing so if he weren't such a flirt and a creep, however he seems incapable of not hitting on every woman he meets. Men, on the other hand, are depicted as objects for him to read, targets for his scorn, pity, envy. A pivotal scene comes around halfway through, when he makes his first actual human connection: a homeless man is able to talk him down from one of his rages.
We all ache for contact and understanding, but for many of us searching for it (or simply asking) can feel like way too much. Being vulnerable like that is hard. Over and over, Tommaso takes ownership over his pain: we see his fantasies in which he envisions himself as the Christ, Dafoe returning to the role some 30 years after his portrayal in Scorsese's The Last Temptation of Christ. He was the original sacrilegious Jesus; an image which Ferrara now reframes, turning crucifixion into an image of self-involvment more so than sacrifice. One wonders if he's given up on the idea of redemption: Bad Lieutenant features a vision of Jesus resurrected, Tommaso never escapes the passion.
These seem like the questions of a more mature filmmaker: what if being sorry isn't enough? What if I just can't be good? There are no solid answers to be had here, I don't think anyone has them, and you get the sense that the movie's trying to figure it all out as it goes. Dafoe is as great as always, though, never less than an entrancing screen presence. With anyone else, this film might have been unbearable, but he's always been able to take disordered messy characters and turn them into something compelling. Much like Ferrara is one of the best at forcing us to empathise with humanity at its worst. Certainly, this film helped me to understand him better, hopefully it had the same effect for him too.
---
Tommaso is now showing in Virtual Cinemas. On June 7, tune in here at 2pm ET / 11am PT for a nationally simulcast live Q&A with Willem Dafoe, and here at 3pm ET / 12pm PT for a conversation with Abel Ferrara and Sean Baker.
---
STREAM TOMMASO:
---
JOIN US!
Be among the first to receive our monthly updates with film news, movie-inspired recipes and exclusive content! You'll only hear from us once a month. #nospam