Star Wars: The Bad Batch Ep. 14 Review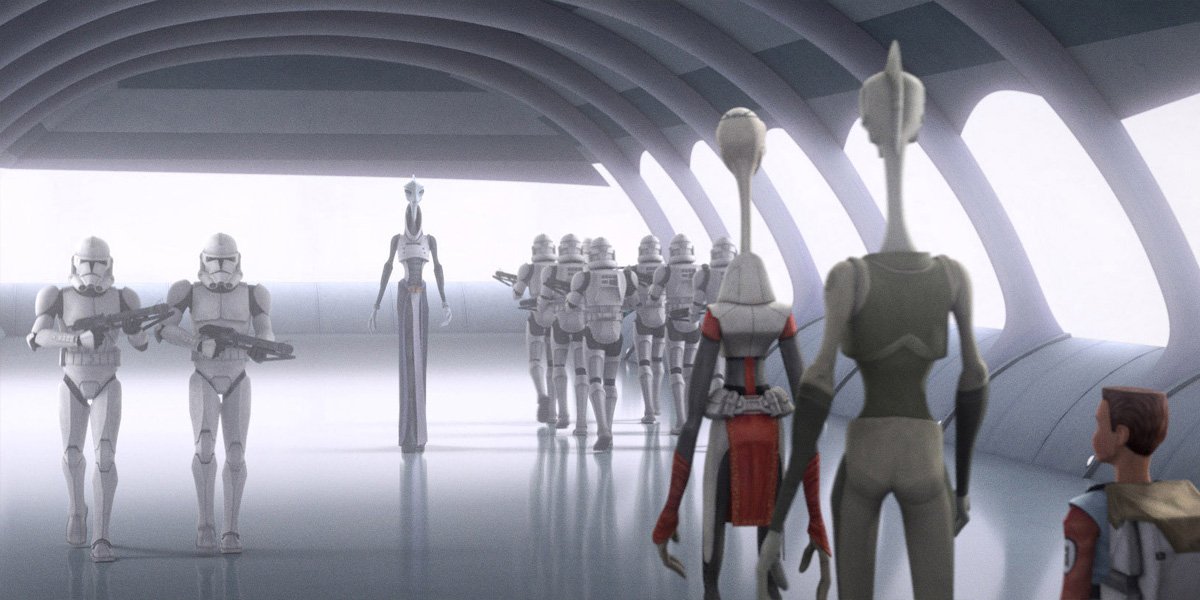 Kaminoans, Lama Su (facing forward) and Nala Se (in orange) in a scene from Star Wars: The Bad Batch (© 2021 Lucasfilm Ltd)
Star Wars: The Bad Batch is going in a standard direction with episode 14, setting up a clash between the Empire and Clone Force 99 for its final two episodes. 
---
*Warning: This review contains spoilers for episode 14 of Star Wars: The Bad Batch*
We only have two episodes left of Star Wars: The Bad Batch to watch. As Doctor Strange so aptly said in Avengers: Infinity War, "We're in the endgame now." Except it doesn't feel like an endgame, nor does it have any sense of urgency to its episodes. All we're getting are side-quests that don't further the overarching story, and don't really develop its protagonists. This week's episode is no different: Captain Rex sends Clone Force 99 (both voiced by Dee Bradley Baker) to the planet of Daro to retrieve Clone Trooper Gregor, after he is kidnapped from the Empire.
Now, if you've been reading every single review I've done on the site about this series, you already know my overall stance on it (which hasn't changed, as you see that I've repeated them in the last paragraph). So, instead of needlessly repeating it, let's focus on the things that I liked in this episode. There aren't that many, only two things I found quite compelling.
First off, it's clear that the last two episodes are going to be a showdown between Hunter/Clone Force 99 and Crosshair. The series has been teasing about it quite sporadically. The episode's ending solidifies it, promising a hopefully much better ending than anything that came before. Every time Crosshair is on screen, I get excited at seeing where they'll take the character next.
He's been particularly brutal throughout the entire series, but now it only feels that we're getting a taste of what's to come. We've only seen a bit of his brutality towards The Bad Batch and other members of his team, as only "good soldiers follow orders", but what will happen when he's directly confronted and has his warped ideologies challenged? I truly hope the end tease will come to a rather satisfying conclusion, otherwise it'll feel like wasted potential. Even though I feel all "hope" is lost, I'm truly confident that some of the more solid aspects of the show will pay off during its finale.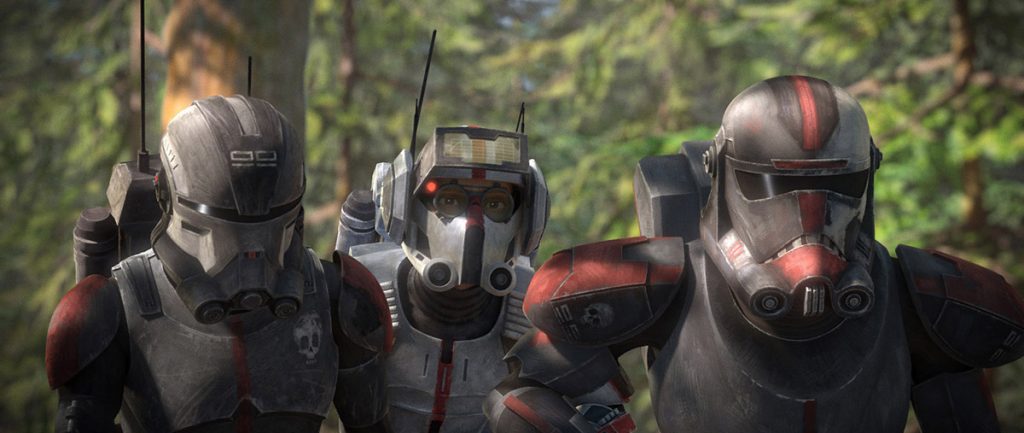 The second thing I want to touch upon is the role of the Empire. It's revealed that Lama Su (Bob Bergen) was used by the Empire, as they only wanted Nala Se (Gwendoline Yeo) to come and work for them as a scientist. The Empire has killed Lama Su after the Kaminoan was of no use to them, just as they will kill Nala Se if she doesn't comply or she has "served her purpose." This is the kind of backstory I would've wanted, to see how the Empire was using everyone as pawns to further their gain. It's a damn shame that most of the series focuses on subplots instead of what folks actually want to see. A Clone Wars spiritual sequel set during the rise of the Empire? I mean, come on! So far, The Bad Batch has only slightly delivered on that promise, and probably won't do anything else for its finale, unless something major is revealed.
Still, I'm cautiously optimistic that its last two episodes could blow me away. But I can confidently say that 16 episodes was way too long, especially when you barely have a story each week. An 8-to-10 episode series, with a more contained story, would've likely worked better than its show creators desperately trying to fill time and add as many characters from the expanded Star Wars lore as they can. Let's see what happens next!
---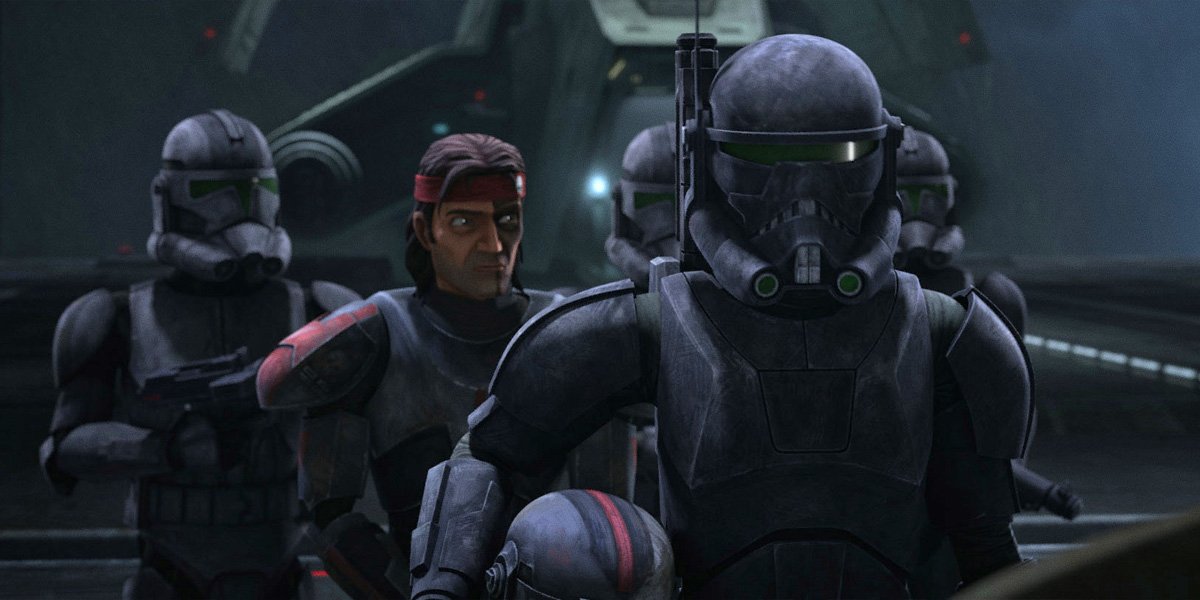 Star Wars: The Bad Batch: "War-Mantle" (Ep. 14) is now available to watch on Disney+.