Something From Tiffany's (Prime) Film Review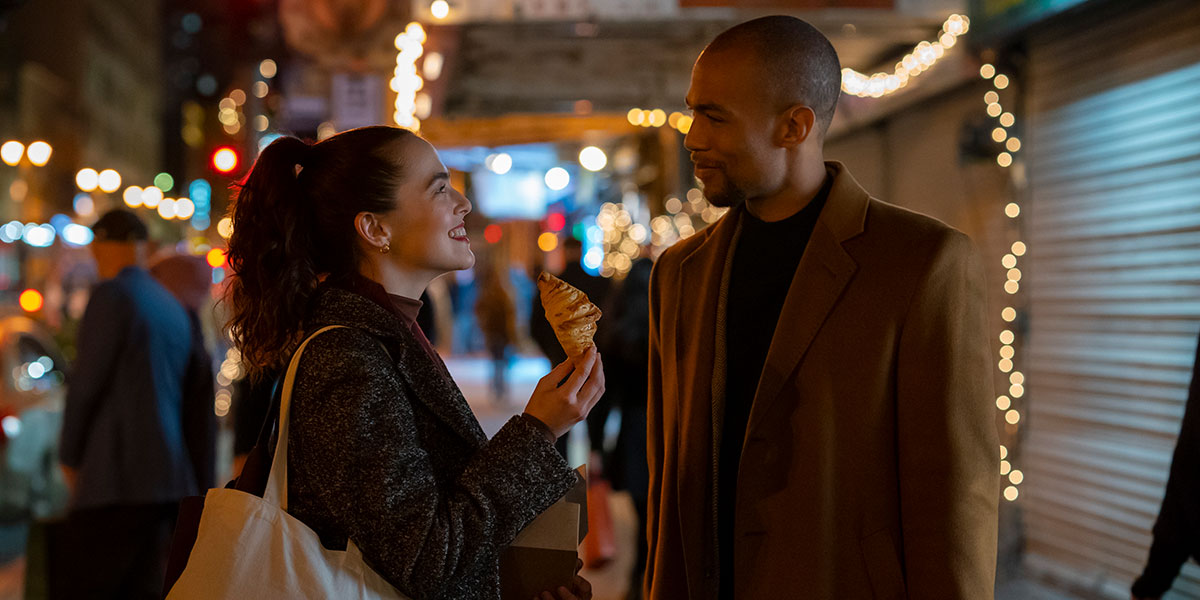 Something from Tiffany's (Amazon Prime Video)
Prime Video's Something From Tiffany's brings nothing new to the Christmas romance subgenre, but Zoey Deutch's performance makes the film worth the watch.
---

Almost everyone has heard of the heavily clichéd Hallmark Christmas Movie: some rare event brings two people together during the holiday season, and we follow both of them as they develop feelings for each other, even though they have other commitments. Something From Tiffany's falls right into the same sphere as any other holiday romance that you would see coming out this time of year. We first meet Ethan (Kendrick Simpson), who is shopping at Tiffany's to buy an extravagant ring to propose to his girlfriend Vanessa (Shay Mitchell). Gary (Ray Nicholson) is also at Tiffany's, but he wants to buy the cheapest jewelry that this store offers for his girlfriend Rachel (Zoey Deutch, of Not Okay). As both of these men leave Tiffany's, Gary gets hit by a car and loses his memory from that day. When Ethan goes to see if Gary is okay, he drops his gift bag right next to Gary's, causing the presents to swap.
All of this happens within the first few minutes of the film, so if audiences don't know what type of movie this will be from the title, they should for sure know what to expect moving forwards. This absurdly silly plot is not necessarily unrealistic, but it's something you would see in a stereotypical Hallmark Christmas film. Zoey Dutch, the star and executive producer of this film, has been advertising Something From Tiffany's by saying "if you love these cheesy Holiday rom-coms, this is the perfect movie for you." I agre with Dutch: it's evident that this film has an exact target audience in mind, which is especially apparent through this first scene.
However, from these few minutes, I also knew that this film was going to be a step above the rest. Director Daryl Wein successfully makes Something From Tiffany's subtlety self-aware in both its cliques and absurdity, where it can please Holiday Romance lovers and skeptics such as me alike. Wein pays special attention to this absurdity by visually displaying how a mixup such as two men swapping Tiffany's gift bags would realistically occur, while still poking fun at this whole concept.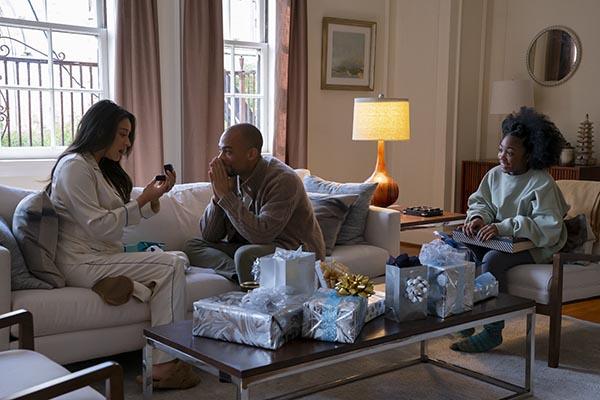 After this accident occurs, we officially meet Rachel, a successful small bakery owner, who runs to the hospital once she receives the news. From here on, as we get to see almost all of the characters interact with each other, we start to realize that the relationships that Rachel and Ethan are both in are not as smooth sailing as they should be, especially with marriage in the conversation. This becomes increasingly obvious when Rachel and Ethan meet and immediately hit it off, and start to question if they are even in the right relationship to begin with. Zoey Deutch and Kendrick Simpson have the natural chemistry that is essential for rom-coms such as this to work, and it's what makes the bulk of this movie so entertaining. As someone who doesn't enjoy the average holiday rom-com, this chemistry, but especially Deutch's performance is the highlight of the entire film. She has this charismatic confidence that only comes with such a varied career like hers and is able to elevate a rather predictable screenplay.
Something From Tiffany's is just under 90 minutes long, which proves to be one of its greatest assets as well. When it comes to holiday rom-coms, it is common for the writers to create these immense back stories for their characters, and add extra scenes where the plot slows down. Sometimes, this helps the audience develop a stronger emotional connection to the protagonist, but most of the time, the opposite actually occurs. With Something From Tiffany's, the tight runtime only leaves space for essential scenes that keeps the plot moving at its quick pace. We get to see all of the dramatic build up, the comedic scene with the supporting cast, and, of course the gradual romance build between the two leads.
See Also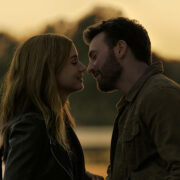 The only issue that this Something From Tiffany's has is that, once the credits roll, the movie immediately starts to leave your mind. Yes, it is more entertaining than the average holiday film, but it still feels a little too slight, thus making it forgettable. At the end of day, this issue is not a bad one for holiday films to have, especially given that we can have an extremely large amount of original holiday content every single year. Even if it is forgettable, it still is one large step above the average holiday romance film, and can easily be the highlight of anyone's Christmas binge for many years to come.
---
Something From Tiffany's will be available to watch globally on Amazon Prime Video on December 9, 2022. Read or listen to the novel that inspired the film.