Slow (Sundance Review): A Different Way to Love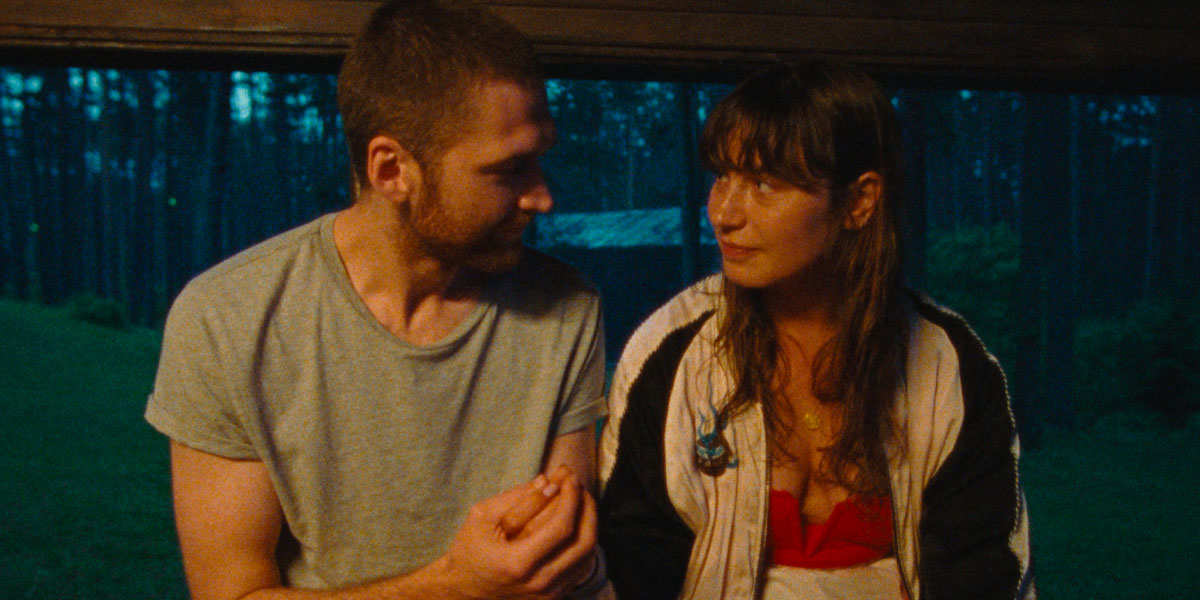 Slow (Totem Films, 2023 Sundance Film Festival)
From Lithuania, Marija Kavtaradze's sophomore feature Slow is an asexual romantic drama showing the creation of a relationship – and a different way to love.
---

One of the films in the World Cinema Dramatic Competition at this year's Sundance Festival is Slow, the sophomore feature from Lithuanian writer-director Marija Kavtaradze. A relationship drama with a difference, the film follows two people who come together almost coincidentally. Dovydas (Kęstutis Cicėnas) is a sign language interpreter who usually works on music TV shows, signing the lyrics for Deaf viewers. One of his other jobs is interpreting for Elena (Greta Grinevičiūtė), a contemporary dancer teaching a group of young Deaf students. After the first lesson, the pair quickly develop a bond. Then Dovydas discloses something: he is asexual, meaning he isn't sexually attracted to anyone. But he still wants something with Elena – a relationship even. And as they navigate the strangeness of their situation, a beautiful emotional connection is formed.
The topic of asexuality and asexual relationships is a rare one in movies. With Slow, Kavtaradze shows it in the creation of this unique relationship between Dovydas and Elena. In particular, how Elena changes and reacts to the former's revelation. She is used to being freer when it comes to her romantic partners. Throughout the film, we see her meeting an old flame in Vilius (Pijus Ganusauskas). Yet is the same spark there as it is when she is with Dovydas? Not really. And that spark is the reason Elena starts to shift and devote herself fully to this new relationship.
It is clear Kavtaradze wants the audience to enter the private space that this couple has conceived for themselves, detailing the growing physical contact between them. That is supported by Laurynas Bareisa's grainy, smooth and near cinematography. During their first meeting, the camera pulls in for a shot of Dovydas smelling Elena for sweat before quickly pulling away. Following this, close-ups are employed multiple times, whether it is a shot of Elena's body during a massage or the couple holding hands for the first time. As a result, Slow has a real sense of intimacy that is also present in Kavtaradze's script.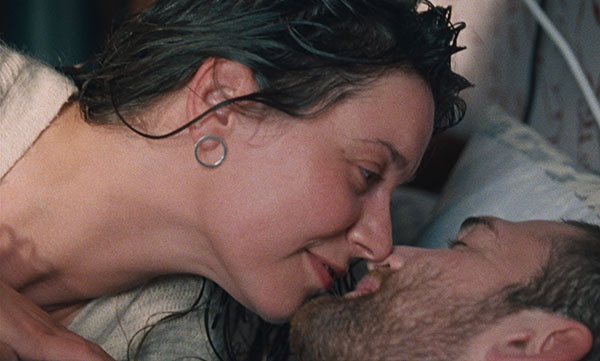 Through scenes where they sit outside, eat soup or laugh at lame jokes, she subtly reveals everything about her main characters. We find out Dovydas started signing because he has a Deaf brother and that Elena has a friend who joined a monastery (Viktorija, played by Laima Akstinaite). Furthermore, we learn they didn't do well at school, something Dovydas is reassuring about ("not everyone can be a doctor"). These details are small but crucial because they go a long way in making the central relationship feel incredibly earnest and genuine. That carries over to the lead actors, with their faint smiles as they gaze at each other. Grinevičiūtė's performance especially is as graceful as Elena's dancing, and the chemistry she has with Cicėnas is transfixing and almost effortless.
See Also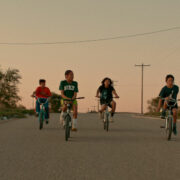 The only complaint with Slow is that it is so natural that the final twenty-five minutes (with a hastily-created conflict) feel a little forced. Otherwise, Marija Kavtaradze has made an admirable romantic drama – slow-moving but tender. And its power comes from the way it portrays asexual relationships. At one point, Dovydas says to Elena, "I don't think there's one correct way of being together." It is a statement she agrees with and one the film seeks to show as it builds their romance. There is no such thing as an identical bond or couple. Even if the film hits the typical beats from a normal love story, Kavtaradze demonstrates how each romantic journey can have its distinct parts. Slow is a celebration of a different way to love and a film worth seeing at Sundance 2023.
---
Slow premiered at the Sundance Film Festival on January 21, 2023, and will be screened again in person and digitally till January 24. Read our Sundance reviews!