Competition: Scenes of a Sexual Nature (Ended)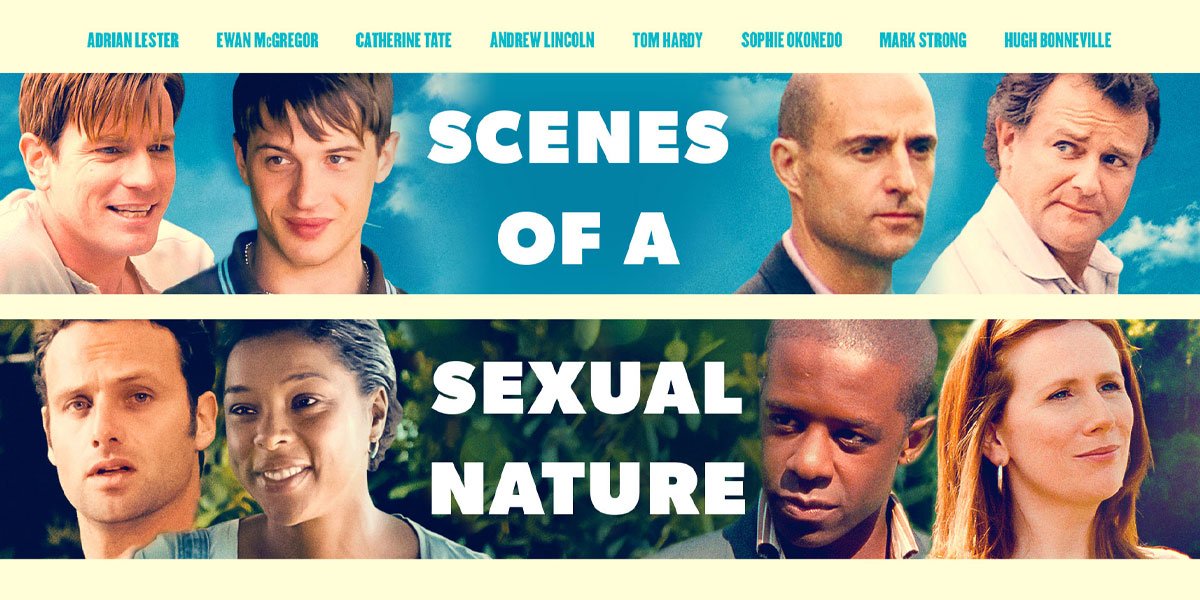 Scenes of a Sexual Nature (Signature Entertainment)
Enter our competition to win a Digital Copy of upcoming comedy Scenes of a Sexual Nature, starring Ewan McGregor, Tom Hardy, Catherine Tate and Mark Strong!
---
Funny, touching and emotionally charged comedy Scenes of a Sexual Nature, originally released in 2006, is a stand-out British independent feature with an incredible home-grown cast including Tom Hardy, Ewan McGregor, Catherine Tate (Doctor Who), Mark Strong (1917), Hugh Bonneville (Notting Hill), Andrew Lincoln (Love Actually), Adrian Lester (The Day After Tomorrow) and Sophie Okonedo (Hotel Rwanda).
On the lush green lawns of London's Hampstead Heath, a variety of couples commune and sort through their assorted romantic dilemmas. Brian (Douglas Hodge, Joker) asks his partner, Billy (Ewan McGregor), to cease his constant carousing. Gerry (Hugh Bonneville) and Julia (Gina McKee) slog through what appears to be a very bad blind date. Meanwhile, Iris (Eileen Atkins) gets a blast from the past when she encounters a man she had a fling with 50 years earlier. The entertaining and under-sung gem that launched Oscard nominee Tom Hardy's career was directed by Ed Blum, and is about to become available to enjoy anew.
To celebrate Scenes of a Sexual Nature 's release, we have been given three iTunes codes to give away (courtesy of our friends at Signature Entertainment): if you're a U.K. resident, enter our competition to win a free Digital Copy of Scenes of a Sexual Nature!
a Rafflecopter giveaway
iTunes codes can be redeemed by following a link at the very bottom of every store page of iTunes from your computer, mobile phone, tablet device or AppleTV.
---
Signature Entertainment presents Scenes of a Sexual Nature on Digital HD 19th October and Amazon Prime Video 30th October. This competition has been listed on Loquax, The Prize Finder, The Latest Deals and Competition Database.