Robbie Williams: Netflix Series Review

Robbie Williams (Netflix)
Netflix series Robbie Williams is an earnest overview of the life and career of one of the UK's most influential solo artists of the 20th century. 
---

"It was an unusual scenario to be in, in a very intense background atmosphere surrounding that is a pressure cooker," says Robbie Williams in his new four-part Netflix docuseries Robbie Williams. He's referring to his time in the British boyband Take That, which the singer joined at the young age of 16. When reflecting on his time as a band member, Williams speaks candidly about the extensive touring that came with the territory, the band's obsessive fanbase, and the jealousy he felt toward Gary Barlow, who, as the band's frontman, consistently held the spotlight. These factors, along with Williams' drug use, growing concerns from the other band members over his reckless behavior, and a clean-cut boy band image the singer didn't feel he could maintain, are what led to his departure from Take That in 1995. 
Williams released his first studio album, "Life Thru A Lens," in 1997, after attending rehab, but was almost dropped by his record label due to low sales. The singer recounts his music failing to resonate with the public until he released his biggest hit to date, "Angels," which saved his career. The song propelled him to stardom, a level of fame that not even Williams was prepared for. Despite being an 18-time Brit Award winner, the singer admits that he's a bit of a loner and can often be found in bed when not performing, which may come as a surprise to lifelong fans. However, Williams remains humble, articulates his struggles, and recognizes his shortcomings without the documentary aiming to gain the viewer's sympathy.
Williams is the sole narrator of Robbie Williams, with interviews taking place in the singer's bedroom, which only adds to the authenticity and intimacy. The documentary seamlessly weaves decades of archived footage throughout the singer's career, providing a comprehensive insight into Williams' life as he watches his own journey unfold. From drug addiction to his ongoing mental health struggles that lead to depression and social anxiety, Robbie Williams reveals a different side of Williams, unlike anything we've seen before. Watching specific footage still triggers the star, making him skip or pause particular clips. However, his self-awareness and willingness to be open about his struggles make him even more relatable and endearing.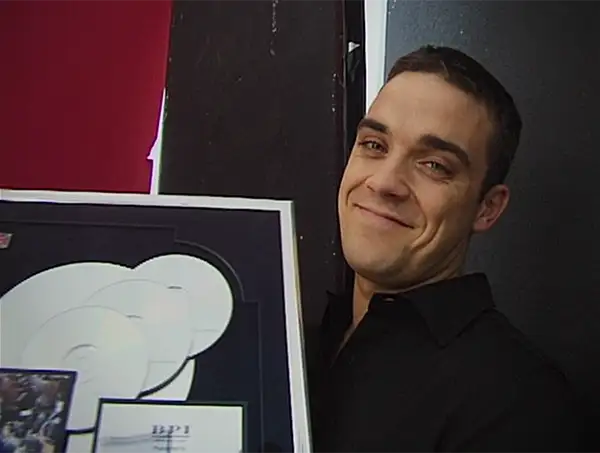 As the minutes pass by and you learn more about the singer's incredible career, you realize that much of his confidence was a facade that masked his sensitivity and pain. His bravado rang true after he became a target of the UK press at the peak of his career. Robbie Williams reflects on his high-profile romances with All Saints' Nicole Appleton and The Spice Girls' Geri Halliwell. That said, the time spent revisiting past relationships is relatively brief, and he credits his wife of thirteen years, Ayda Field, and their four children for saving his life. Even though the documentary doesn't feature Williams' family often or include interviews with his peers in the music industry, his narration keeps viewers engaged. Williams' simplistic storytelling style is particularly compelling given the difficult subject matter at hand. 
Robbie Williams covers all phases of his career, including his time with Take That and his rise to fame as a solo artist. However, it's important to note that the subject matter is quite heavy and may be triggering for some viewers who have experienced addiction and struggled with their mental health. Nonetheless, Williams' willingness to delve into the darkest depths of his life, even revisiting places he'd rather forget, showcases just how down-to-earth and honest he is as a person and how truthful he wants to be with his fans. Robbie Williams is not a biased documentary but rather an intimate look into the life of someone who has been to hell and back. Williams wants to share his life experiences and challenges with viewers while letting those who may be struggling know that they aren't alone. 
See Also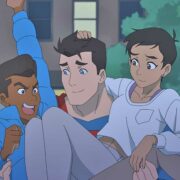 Whether you're a diehard fan of Williams or someone who knows little about him, Robbie Williams is an honest portrayal of the star's life. It will make you laugh, cry, and admire not only how talented he is as a musician and what he's achieved throughout his career but also what an inspiration he is to those dealing with mental health struggles and addiction.
---
Four-part documentary series Robbie Williams was released globally on Netflix on November 8, 2023.