My Animal (2023): Film Review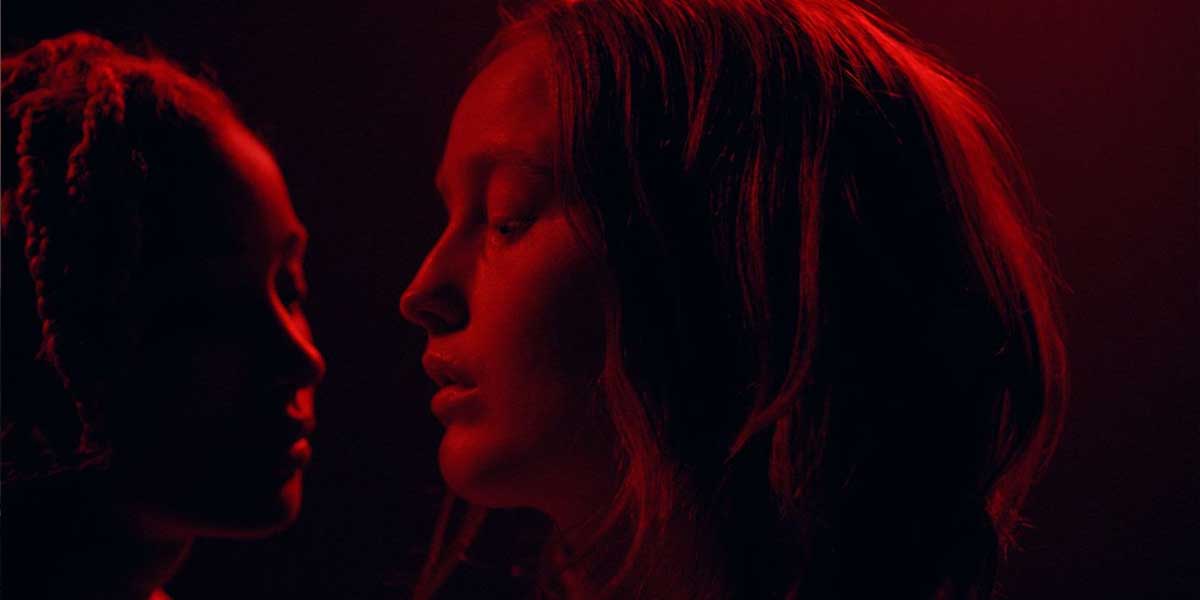 My Animal (Paramount Movies)
My Animal excels with its cinematography and decent performances, but is unsure of what it wants to be, as it juggles multiple ideas without any real payoff.
---

There's something to be said about mythological creatures being explored as characters on the big screen. They invite viewers into a make-believe world with endless possibilities for creative storytelling. Among the most popular fictitious animals to date are werewolves, who have been an angle of intrigue for years, particularly in the horror genre, with classics such as An American Werewolf in London and The Howling. Then we have Jacqueline Castel's My Animal, the latest feature to give us a raunchy, coming-of-age tale depicting the beast.
At first glance, Heather (Bobbi Salvör Menuez) seems like a regular teenager, only there's quite a big secret she's keeping close to her chest. She's a werewolf. When Heather meets Jonny (Amandla Stenberg) for the first time, she's instantly attracted to her, and there's no getting away from the fact that the pair share an undeniable connection. As Heather starts to fall for her new friend, the mysterious double life she is leading complicates things further, not to mention Jonny's problematic, jealous boyfriend.
Amandla Stenberg and Bobbi Salvör Menuez have intense chemistry, and watching their relationship blossom, accompanied by stellar performances by the pair, is what makes the film. Heather's feelings for Jonny are endearing, and Salvör Menuez perfectly captures a teenager with an intense crush trying to gauge if her feelings are reciprocated. You also sympathize with her as she feels the need to hide her sexuality from her family and has an extremely challenging home life.
Not only does Heather have to navigate being bullied by her spiteful, alcoholic mother, but she also has a restrained existence to avoid harming others once the full moon rears its ugly head and her inner animal comes out to play. She's a complex, likable character, with lots of noise surrounding her, yet the angles explored in the film all seem to fall flat, and there's never really any payoff. In a nutshell, My Animal is a story about Heather's journey to self-discovery and accepting who she is and her urges.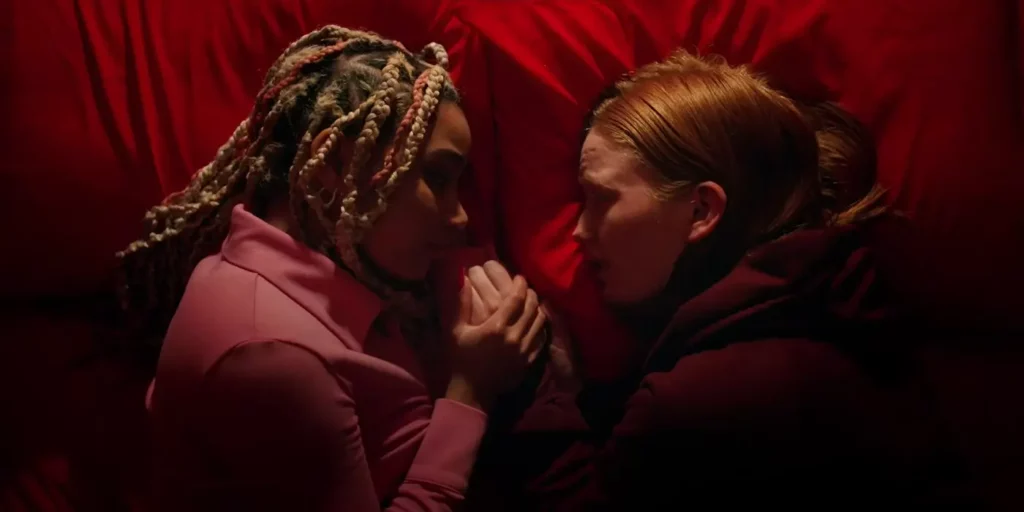 The sparks that fly between Heather and Jonny will captivate viewers, but the werewolf aspect of the feature takes a backseat. Other than a few moments that we see Heather with hairy arms or when she's shackled in her room to avoid any casualties when the full moon strikes, most of her werewolfness is implied but never on display. In fact, the horror is pretty much non-existent, and as someone drawn to the film on that basis, I was somewhat disappointed. It would have been nice to see the creature side of Heather explored more, especially when the movie is based on a werewolf that we never get to see bask in its glory. Instead, My Animal leans more into drama and romance but struggles to balance the two.
See Also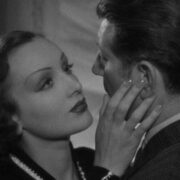 As for Jonny, she's a character you can't help but feel drawn to, and Stenberg brings her a real sense of vulnerability. She's a classic example of someone battling curiosity, as she feels attracted to Heather but doesn't know what to make of it. Heather and Jonny reflect a lot of emotional depth and are relatable and well-developed. However, they can never fully shine due to the script's limitations, which juggles too many ideas. The result is a story that feels mismatched and doesn't have a clear direction. We are informed that Heather's father is also a werewolf, yet it's never explained how this came to be. There are a lot of different scenarios presented in My Animal that feel inserted into the storyline just because, and there aren't any answers as to why.
Where My Animal does excel is its cinematography, which is stunning, especially when showcasing Heather's dream sequences. The use of red to reflect her inner desire for Jonny as the two intertwine is raunchy and compelling. Though some scenes are random, the visuals stand out and deserve praise. Unfortunately, besides impressive cinematography and decent performances, there isn't much to rave about regarding My Animal. The love story explored is engrossing, but the feature never fully hits the ground running in deciding what it wants to be.
---
My Animal will be released in select US theaters on September 8, 2023 and on Digital September 15. Pre-order My Animal!