Master (Review): A Confident, Chilling Campus Horror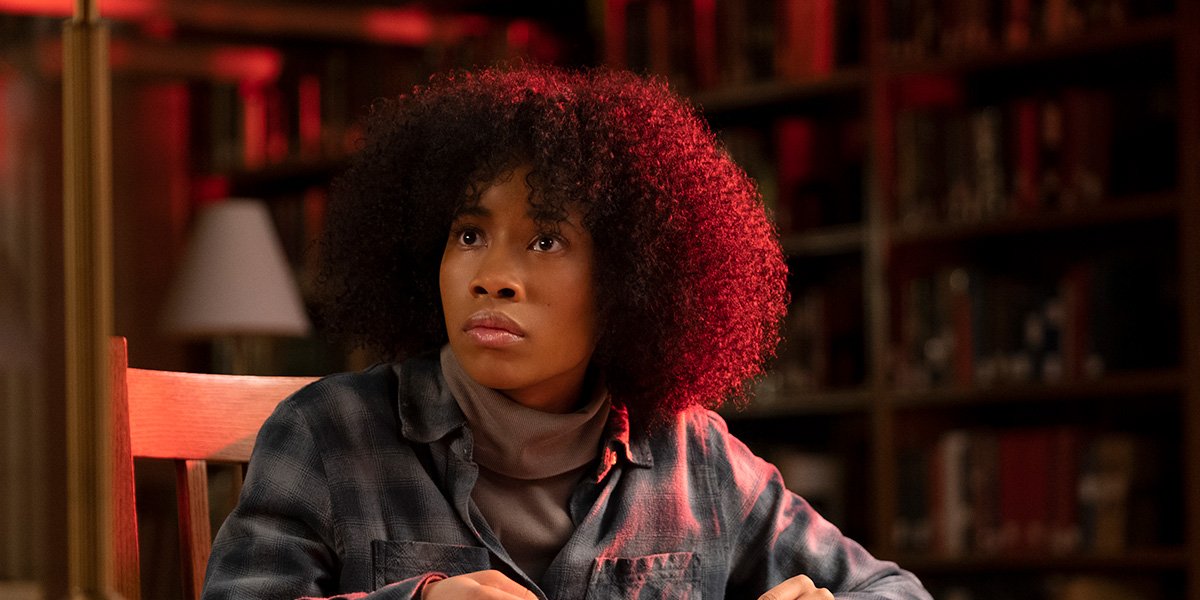 Master (Courtesy of Amazon Studios, © Amazon Content Services LLC)
Master is a confident, chilling debut from Mariama Diallo, set on a university campus and with a mystery that is intriguing but frustrating at times.
---

At a prestigious New England university named Ancaster, an institution as old as the United States, two Black women are beginning the semester. Jasmine (played in a vulnerable performance by Zoe Renee) is a new student who has been given 'the room' – supposedly haunted after a student died in there in the 1950s. At the same time, professor Gail Bishop (Regina Hall) is the new 'master' of a residence hall, becoming the first Black woman to hold that position. Jasmine and Gail's lives intersect as the two women struggle with college life and secrets hinting at Ancaster's dark, grim past.
As Gail makes some unsettling discoveries about her new house, Jasmine learns of the college's first Black student who took her own life. She also finds out about Margaret Millett, a woman murdered after being accused of witchcraft in the era of the Salem trials. Legend states she now roams the campus and has cursed multiple students in the past. Could Jasmine be the latest victim of the curse, especially as the pressure begins to take a toll on her sanity and her grades? And how does this all connect to Liv Beckman (Amber Gray), a Black professor who is under tenure review and battling Ancaster's elitist professors?
Master is the debut feature from writer-director Mariama Diallo, who had previously worked on episodes of HBO's Random Acts of Flyness. Immediately, she creates a compare-and-contrast between Jasmine and Gail that will last the entire film, examining their difficult experiences. Both characters uncover strange and worrying things about Ancaster's past. They embody the optimism that is weighed down by elitism and quiet discontent in an academic institution. Jasmine comes from the suburbs, has a good academic record and was the valedictorian of her high school. She is not the image of a Black student that some (particularly Liv) expect. So are assumptions being made about her?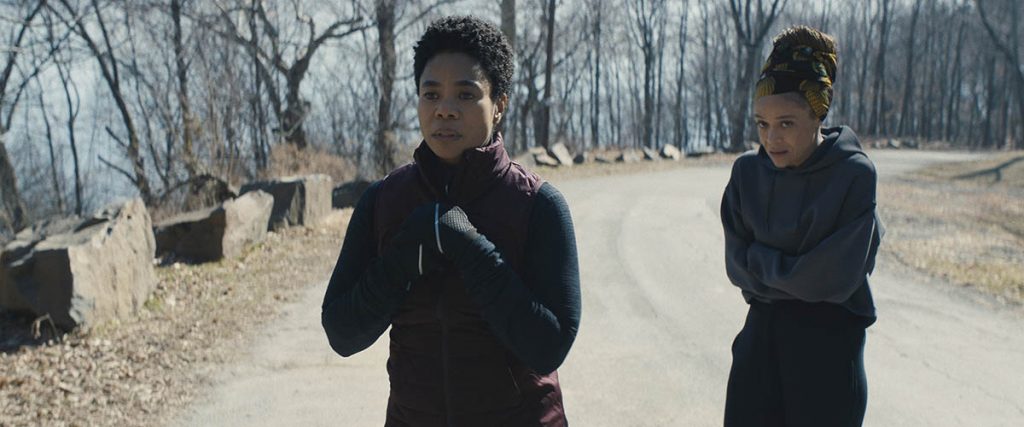 You can successfully make that argument when considering what happens to Jasmine at Ancaster. She has her bag searched by the librarian. She buys pizza for her white dormmates, but they don't pay her back. At the canteen, we note that all the kitchen staff are Black. When one sees Jasmine, their cheery smile gives way to a glare of steeliness. In fact, the whole school seems to stare at Jasmine as if she is not meant to be there. But is she being purposely targeted, or is this all part of the supernatural curse that hangs over this school?
Meanwhile, Regina Hall is really impressive as Gail, in a performance that gets better as the film progresses. She starts as a friendly 'master' explaining the storied history of Ancaster to her students but quickly finds her values tested. When hosting a staff party, she finds a racist porcelain figure amongst bottles of wine. She constantly hears the sound of a servant quarter's bell. Eventually, she realises the ills and contradictions of this academic system and chooses to fight back. Hall is about to have a great 2022 between this and Honk for Jesus. Save Your Soul (which also premiered at Sundance), and her turn here showcases her versatility and dramatic range. Also worth noting is Amber Gray as Liv. Gray is perhaps best known for her role on Broadway in Hadestown, and she does well in the role of this complex and guarded professor.
Master is a horror film without too much horror – or at least what you expect from the genre. The conventions are here and they are well-executed, from the flickering lights to the demonic figures lurking behind. Then there is Gail's creepy house with covered-up objects and an infestation of insects. Diallo uses this supernatural lens to portray the indirect but searing racism and microaggressions present in an academic setting. Ancaster's pledge to promote diversity rings hollow when there are burning crosses on its campus and the use of a term with slavery connotations. It is worth stating Diallo was inspired by her experience at Yale, where the term 'master' was used from the 1930s to 2016. The legacy of slavery lingered at Yale for decades, and it lingers in this film. As Gail says towards the end of the film, "it might not be white hoods and minstrels but it's there." There is something off about Ancaster, which Diallo exploits to great effect in an intriguing mystery.
The film does drag in the second act, as the mystery slowly builds and builds. Other horror directors would take some of the revelations and twists Diallo uses and run with them, making it a bit more explicit or obvious: Diallo doesn't do that. She intends to keep things vague and mysterious here, which works but can be frustrating. One possible twist is so stunning and out of left-field that it makes the climax slightly more unnerving, but the rest of the mysteries are unresolved rather than clarified. However, Master has a decent final note and is a confident, chilling campus horror from Mariama Diallo. I look forward to seeing what she does next.
---
Master premieres in US theaters and globally on Prime Video on March 18, 2022. The film is currently showing at SXSW.
---
JOIN US!
Don't miss our monthly updates with film news and exclusive content! You'll only hear from us once a month. #nospam