Lyle, Lyle Crocodile (Film Review): Widely Wholesome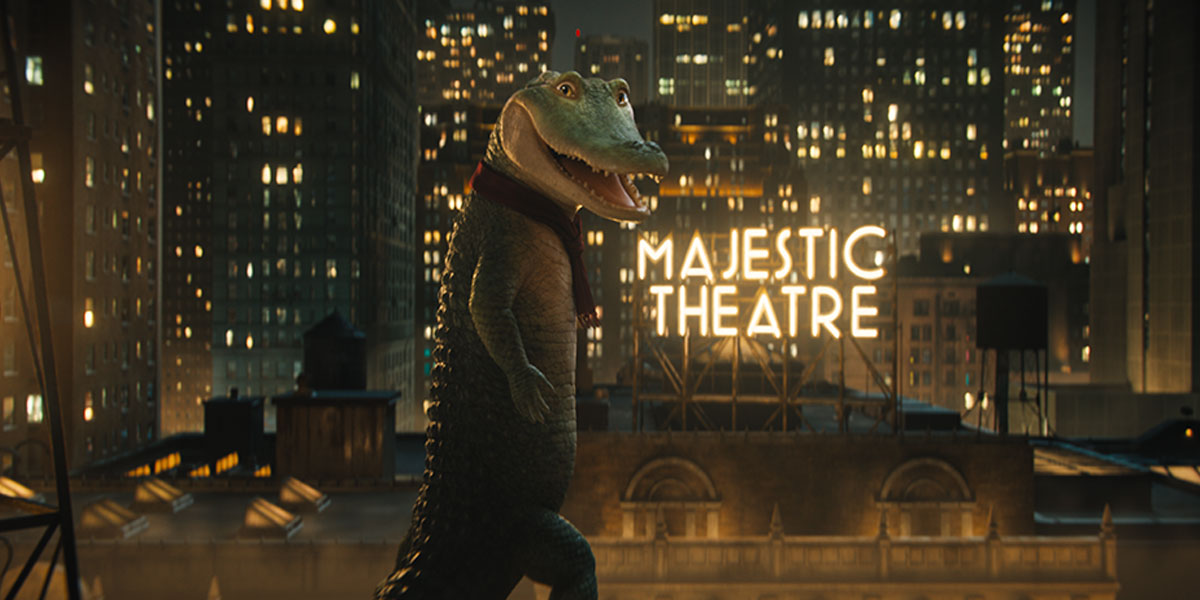 Lyle Lyle Crocodile (Sony Pictures Entertainment)
Lyle, Lyle Crocodile is a perfectly fun film that almost any kid is bound to enjoy, even if it gets too silly for the adults in the crowd. 
---

From Matilda to Cat in the Hat, there has always been interest in seeing some of our favorite children's book characters come to life. There is a mix of nostalgia from the adults who grew up with these stories, and kids who are experiencing some of the most iconic children's characters for the first time, that sparks enough magic to make so many of these family movies great. Lyle, Lyle Crocodile falls right into this category: it's a blast for kids from start to finish, and a breezy enough watch for the adults. 
Lyle, Lyle Crocodile is about a shy kid named Josh (Winslow Fegley) who moves to New York City for the first time with his family. With experiencing the fast pace of city life for the first time and the normal middle school bullies, Josh feels really out of place and unhappy. All of this changes when he meets Lyle (voiced by Shawn Mendes), a crocodile that was living in the attic waiting for his old owner Hector  (Javier Bardem) to come back. At first, Josh is really scared of the reptile living in his attic, but when he finds out that he's harmless and has a great singing voice, excitement ensues. Even though the concept makes for one of the more absurd live-action family movies we have seen in recent years, the filmmakers take full advantage of this absurdity. Once you are introduced to a world where crocodiles can sing, there is no going back and you are strapped on for a wild ride. 
Easily the best part of this film are the performances, especially Constance Wu and Javier Bardem's. This marks Wu's first return to the big screen since Hustlers, and she pulls no punches, making it look like she is having the time of her life in this role. She gets to scream, sing, dance, and become best friends with a crocodile; she has such strong acting skills that she is able to elevate this extremely silly role into the heart of the movie, having viewers in the palm of her hand anytime that she is on screen. Javier Bardem is having just as much fun as Wu and makes the most out of his slightly smaller role. Since Lyle is Hector's pet, Bardem has the tough job of setting the tone for how believable this concept is. Through his campy performance, he allows the rest of the actors to also go full camp at times, which is the main reason why the movie has a few jokes that land on more than just the kids in the crowd.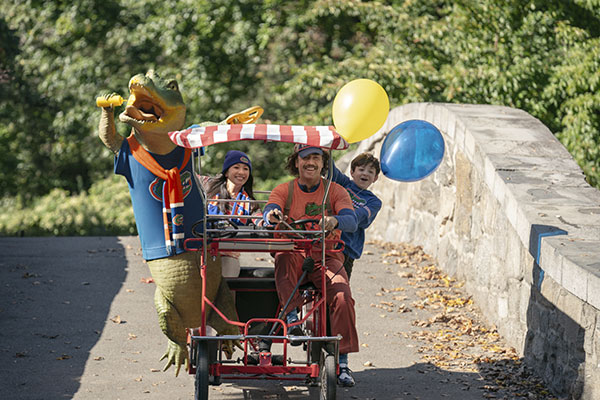 Besides the performances, everything else is just… alright? It's  a movie that is purely aimed at kids aged ten and under, and it doesn't do much to keep anyone older interested besides the occasional jokes I mentioned earlier. With such a silly plot, it is hard to have those dramatic moments that any family movie has, where all seems lost until the big ending. Watching the film feels like an avalanche of music videos with a very minimal plot between each song. Because of the amount of singing and dancing with a CGI crocodile, sometimes it gets a little too exhausting: it could have had a tighter edit, but the kids who were standing in their seats when I watched the film, dancing to every song, certainly didn't think so.
See Also

Lyle, Lyle Crocodile is just trying to have a good time with the kids and nothing more, but it greatly succeeds at its one goal. It is always hard to rate movies where I know I am not the target audience, but at the end of the day, it was enjoyable enough. I was able to be a little kid watching a silly movie for an hour and forty-five minutes, and that's all I needed in order to like this film. If you're looking for a movie to bring the whole family to, Lyle, Lyle Crocodile might be as good as it gets, but if you're a film buff looking for a  kids' movie that is entertaining yet thought-provoking, meeting Lyle might not be the best experience for you.
---
Lyle Lyle Crocodile was released in US theaters on October 7, 2022.