Competition: Jiu Jitsu! (Ended)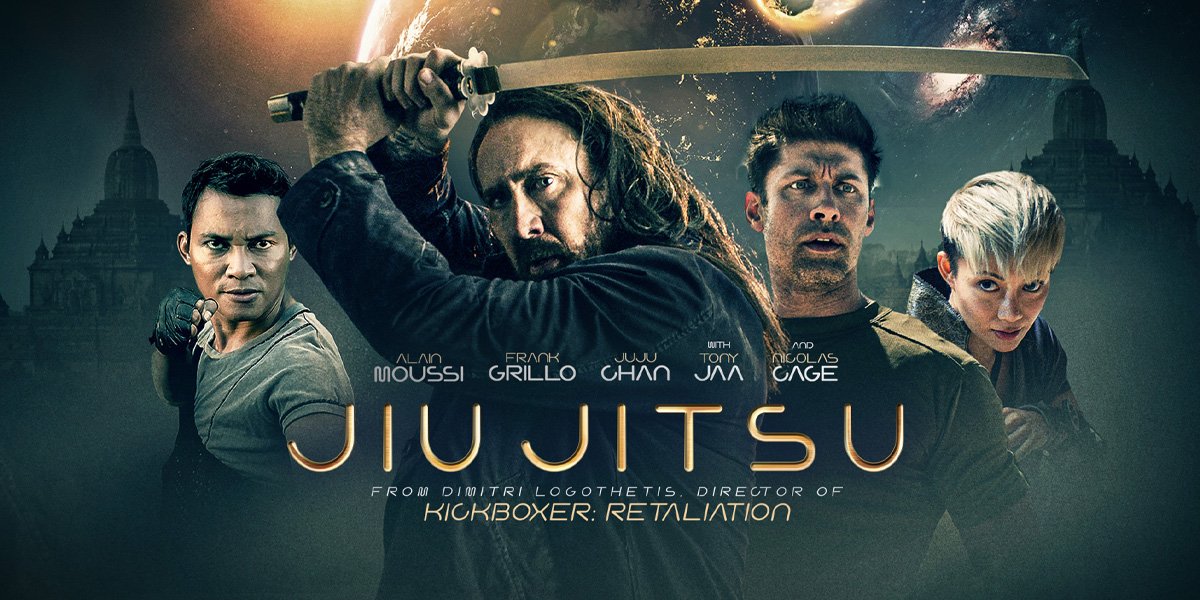 Jiu Jitsu (Signature Entertainment)
Enter our competition to win a Digital Copy of new Nicolas Cage sci-fi action film Jiu Jitsu, out on Digital HD 21 Dec & Blu-ray/DVD 4 Jan!
---
Jiu Jitsu is a fresh sci-fi action adventure with Nicolas Cage fighting aliens alongside a host of fight stars. The future hangs in the balance as a being from another world returns to Earth to face off against the best warriors the human race has to offer. From special ops soldiers to the best martial arts experts, an epic battle for survival will place humanity on the brink of extinction. The fantastic cast leading the fight back includes Frank Grillo (Captain America: Winter Soldier), Alain Moussi (Kickboxer: Retaliation) and Tony Jaa (Ong-Bak) joining Nicolas Cage (Mandy) in this new franchise opener, written and directed by Dimitri Logothetis (Kickboxer: Retaliation).
To celebrate the upcoming release of this Nicolas Cage sci-fi action film, we have been given three iTunes codes to give away (courtesy of our friends at Signature Entertainment): if you're a U.K. resident, enter our competition to win a free Digital Copy of Jiu Jitsu!
a Rafflecopter giveaway
The winners will be announced in 48 hours on our socials, and the codes will be sent by email. iTunes codes can be redeemed by following a link at the very bottom of every store page of iTunes from your computer, mobile phone, tablet device or AppleTV.
---
Signature Entertainment presents Jiu Jitsu on Digital HD 21st December and Blu-ray & DVD 4th January. Click here to pre-order it on iTunes.
---
This competition has been listed on Loquax, The Prize Finder, Competition Database and 2Sweeptakes.