Hold Me Tight (Review): Subtle Art Drama Lets Krieps Shine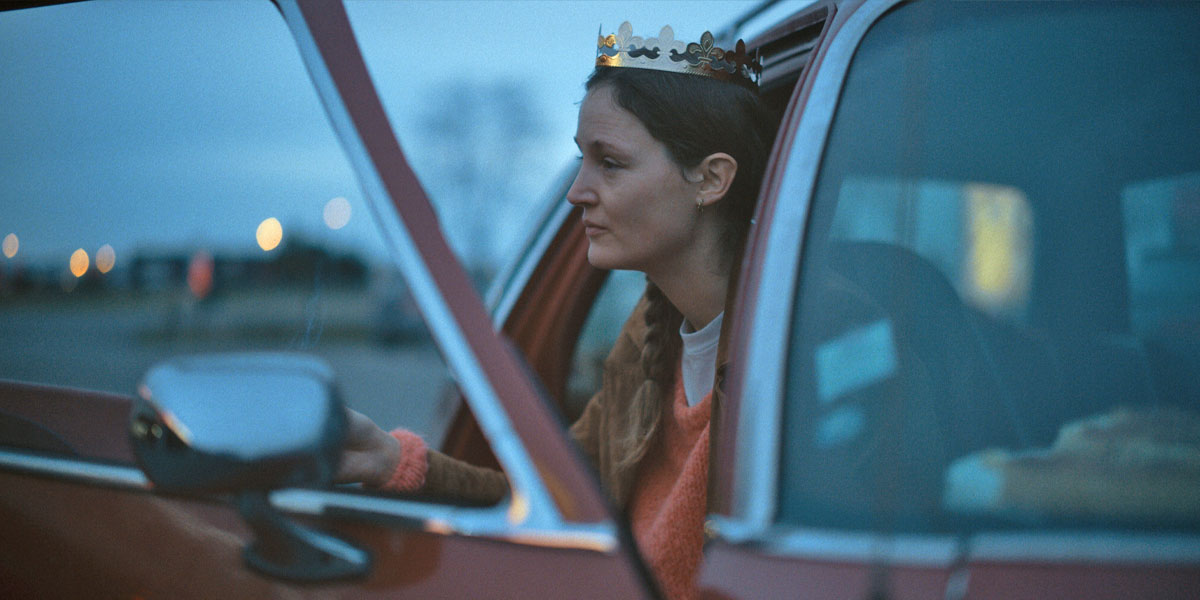 Vicky Krieps as "Clarisse" in Hold Me Tight (Kino Lorber)
Hold Me Tight is an all at once engrossing, perplexing, and heart-rending story bolstered by impressive performances across the board.
---

It isn't uncommon for a movie to ask something of its audience, but rarely does a movie ever pose its request outright. Hold Me Tight, Mathieu Amalric's newest feature film begins rather boldly with the words "Let's start again". This phrase, muttered by a stoic Clarisse (Vicky Krieps) as she regards a series of polaroid photos, comes before the opening credits have finished rolling. Why are we being asked for a second attempt when we have barely started the first? The answer will become clear as the film progresses, and we dig into Clarisse's internal psychology and the events in her past that lead up to this moment.
Directly after this scene, the audience is thrown back to the story's beginning. Clarisse navigates her home, gathering up her things while her family sleeps before abandoning them in the early hours of the morning. Amalric and cinematographer Christophe Beaucarne (Mr. Nobody) shoot these early scenes without any sense of urgency, utilizing handheld shots and forsaking a musical score to give the departure a naturalistic, everyday feeling. It is only when she stops by a service station and tells her friend that she plans to run away that the gravity of the situation finally sinks in for the audience. Meanwhile, Clarisse's husband Marc (Arieh Worthaler), struggles to take care of their children Lucie (Anne-Sophie Bowen-Chatet) and Paul (Sacha Ardilly), all of whom are shaken by the departure of their mother and wife.
The original story that would become Hold Me Tight came from a stage play that Amalric read in the early 2000s, and his affinity for the original medium is evident in the naturalistic acting and writing in the scenes where the remaining family members struggle to function with the new hole in their life.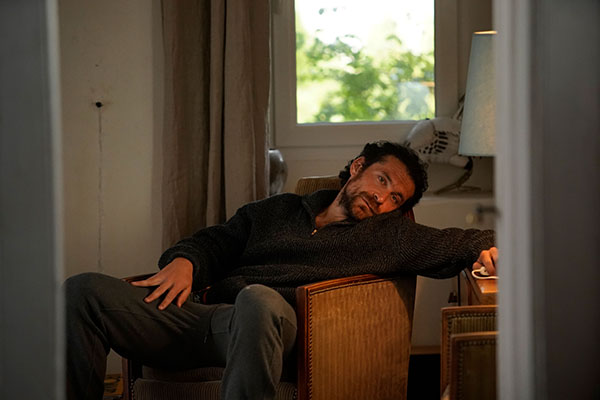 Meanwhile, Clarisse appears to start a journey of self-discovery. She works as a tour guide but quits after berating a parent mistreating their child, she has a spontaneous sexual encounter with a patron at a ski lodge, and she frequents a local bar where she frets about her family. It is here that Hold Me Tight begins to link these two stories through a series of editing tricks that stand out as one of the best creative decisions of the film. The two storylines, that of Clarisse's liberation and the family's struggle to continue, are presented side by side in parallel timelines. As the plot progresses, however, the line between the two becomes blurry, specifically in the sound design (an unexpected standout by Jules Bertier), which begins to bleed between the two stories. Lucie will begin to practice her piano, and the melody will flow into the next scene in which Clarisse listens to a tape of her daughter's practice, giving increasingly mean-spirited critiques until tears begin flowing. In a particularly memorable scene close to the half-hour mark, Clarisse and Paul have nearly identical fainting episodes, she in a fish market and he in the bathroom, linked through match cuts and overlapping audio that doubles the discomfort of the moment. All of this leads to a sense of discordance, we are able to experience two separate and often oppositional emotions simultaneously, a tactic that allows Hold Me Tight to earn the sense of moral ambiguity it strives for.
See Also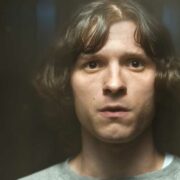 While this is not a film that hinges on a twist, there is a crucial reveal of information partway through the film that casts Clarisse's actions in a new light and is better not revealed here. Vicky Krieps, who many will know from her breakout role opposite Daniel-Day Lewis in Phantom Thread, proves herself to be a captivating talent regardless of who she's acting against or if she's anchoring the screen alone. It's a tough job to guide the audience through a film that relies so heavily on its structural twist, and Krieps proves herself more than capable, walking the fine line between grief, alienation, and the liberation that comes with leaving an old life for one more fulfilling. In a just world she should come up in more than a few year-end critics polls. As should the film itself, which slots itself nicely within the contemporary arthouse market of Neon and Kino Lorber (the distributor) while remaining accessible enough for a wider audience. Once the film reaches its conclusion and asks us, once more, if we'd like to start again, the answer must surely be yes.
---
Hold Me Tight will open in New York (at Film at Lincoln Center & Angelika Film Center) on September 9, and in LA (at Laemmle Royal) on September 23, 2022.