Hanagatami: Nobuhiko Obayashi's Cinematic Testament Mesmerizes Audiences

Takako Tokiwa and Shinnosuke Mitsushima in Hanagatami (Third Window Films)
Obayashi's Hanagatami – literally "The Flower Basket" – is a striking movie that surprises with oneiric visuals and unfeigned compassion.
---

Adapted from Dan Kazuo's 1937 novel and directed by the late Nobuhiko Obayashi (9 January 1938 – 10 April 2020), Hanagatami is a masterpiece in its genre. The final chapter of the director's anti-war manifesto trilogy, which began with Casting Blossoms to the Sky (2012) and Seven Weeks (2014), this entrancing drama was finally completed in 2017. In fact, Hanagatami has been over 40 years in the making: Obayashi wanted to find the right time for its release – a time in which its precious message could be conveyed to the audience in the way he intended it to be delivered.
If you are new to Obayashi's work, here's what you need to know to truly appreciate this cinematic gem: Obayashi is a pioneer of the Japanese experimental film genre and the main establisher of the Japanese experimental-film group Film Independent (Japan Film Andepandan). World-wide known for his visionary movie House (Hausu, 1977), he's been an important and prolific filmmaker since 1965, with works of various kind spanning from commercials and comedies, horror, animation and documentary in which he incorporated drawing and writing, some of his favourite artistic pursuits.
Obiyashi's passion for filmmaking began in an expected way: in fact, had his father not gone to war, the Japanese director would have pursued a very different career. Originally destined to be a doctor, like his father and grandfather, young Obayashi found a camera in the family storehouse, while his father was away during WWII, and started to learn how to make movies – a pastime that brought him joy and led him to eventually become the acclaimed and unconventional director he is today.
At the same time, he never forgot that he was originally meant to be a doctor: following his belief that "medicines and films are part of the same philosophy of life", he wanted his movies to be "a good medicine or a comfortable bandage" for his audience.
Hanagatami departs from the trilogy's previous instalments. Obayashi uses unconventional camera techniques that are surely meant to disorient and at times shock its audience, bestowing the film its unique oneiric allure and theatrical style, further enhanced by the overage actors' exaggerated acting.
Exactly like each element of the movie (imagery, pace, music and theatrical acting), designed to surprise the audience, the choice of actors was a very calculated affair: noticeably older actors play teenagers in order to maintain the intensified sense of reality, beauty and drama. A choice that might raise a brow at first, especially because the male leads are way into their mid-thirties: actor Keishi Nagatsuka, who plays seventeen-year-old Kira, is actually 45 years old. However, as the story unfolds, it becomes clear this was the best – and perhaps only – choice for Hanagatami, as the older actors are able to depict the gift of youth and its lightheartedness as accurately and ardently as sorrow and despair.
Set in the beautiful coastal town of Karatsu in 1941, months before the Pearl Harbor attack and WWII, Hanagatami revolves around teenager Toshihiko (Shunsuke Kubozuka), the main character of the film and also its narrator. Toshihiko is a young boy who comes back to Japan from abroad and moves in with his aunt Keiko Ema (Takako Tokiwa) and ailing cousin Mina (Honoka Yahagi, famous for her role of Kotoko Aihara in Mischievous Kiss: Love in Tokyo), who suffers from tubercolosis. While attending the local school, he eagerly befriends three classmates: Aso (Tokio Emoto), the group's accidental clown, the dashing and popular Ukai (Shinnosuke Mitsushima) and Kira (Keishi Nagatsuka), an embittered, cynical young man who drags an aura of doom and tragedy around him. The group's dynamics are further confounded when Akine (Hirona Yamazaki) and Chitose (Mugi Kadowaki) join Toshihiko and his friends, with romantic triangles developing and shuffling throughout the movie.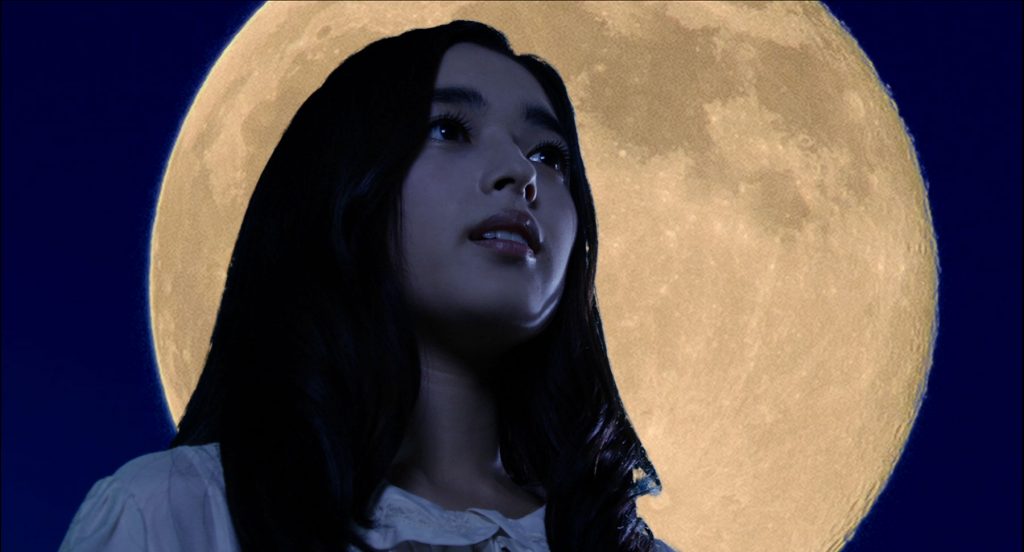 Hanagatami is hallucinatory, its dreamlike sequences reminiscent of David Lynch's work and its melancholic pace resembling Terrence Malik's, with frames that look as if they belong to a paper collage or a scrapbook that is animated into life. We are first introduced to Toshihiko in black and white, with a peculiar camera effect that clearly pays homage to Silent Cinema and enhances the film's dramatic setting. After all, it's the verge of WWII, and we are constantly reminded of its horrific and daunting presence with a series of omens throughout the movie. As the story unfolds and the characters' romantic dynamics develop, we are catapulted into a dance of cold palettes, pastel tones and overly-saturated hues that give each shot the allure of an old photographic slide. The use of CGId sakura and fireflies dotting the screen gives the storytelling an otherworldly, modern fairytale look, creating some of the most beautiful frames in the movie.
Obayashi admits that the French Nouvelle Vague and early 60s filmmakers – in particular Roger Vadim's horror movie Blood and Roses – had a big influence on him and his work, more evidently so in Hanagatami, as elements of Vadim's movie are incorporated in the script as both tokens of homage and omen. This is evident in a very touching scene involving Mina and Ukai: we finally see Mina exploring her sexuality with him: we see the young lovers embracing during a very sensual shot where Mina suddenly bites Ukai, echoing the vampire's bite of Vadim's movie; it is not at all graphic but actually a very Dionysiac moment, that translates the characters' passion and "joie de vivre" onto the screen, also imparting a sense of finality, as she is destined to die.
The climax of Hanagatami is a very unique scene that takes place during Karatsu Kunchi, an annual parade that occurs in November in Karatsu. Karatsu's festival has never been portrayed in a movie before: in fact, it's an incredibly delicate matter, as not only is the festival life-risking (as these floats are extremely heavy and at the same time difficult to manoeuvre), but it is also subject to numerous historical and cultural rules. His choice paid off, as the festival sequence is the part of the film in which its message really comes across.
See Also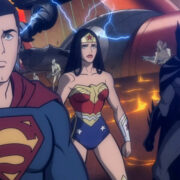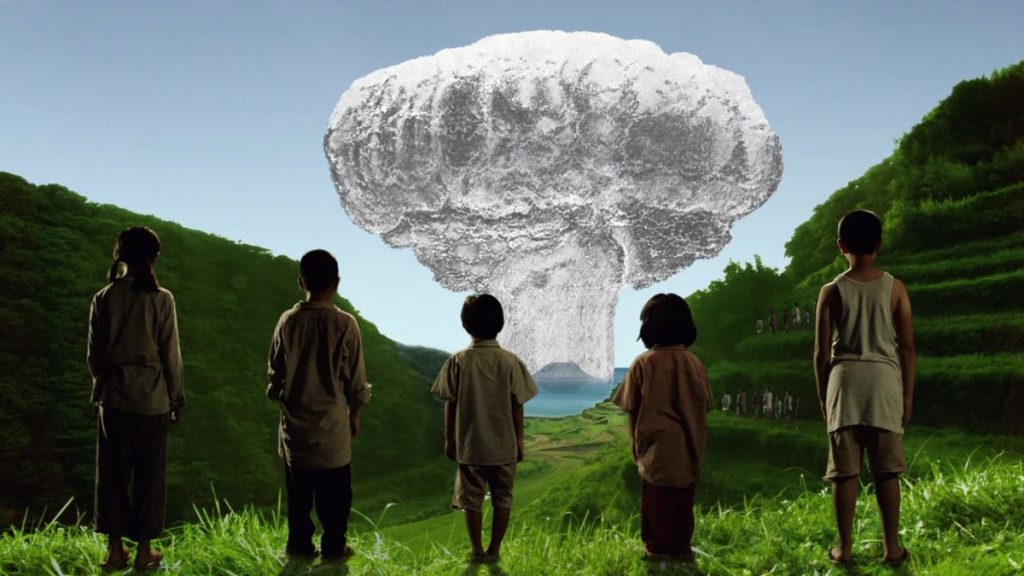 This scene also marks the loss of innocence, and the point of no return. While the parade transports everyone (audience included) to what is possibly the only joyful moment of the film, with kids and adults joyfully parading along the town with huge seabreams and dragon floats, carrying lanterns, echoing soldiers marching to war, our beloved characters realize their fate is sealed: the war has begun and they are going to serve their country, knowing they might not survive. In the meantime, Mina coughs blood, almost totally consumed by her illness, Toshihiko realizes that he doesn't want to die in the war, and Chitose has just lost her innocence to her sorry-not-sorry cousin Kira – an event that foreshadows another tragedy that is about to strike.
Mina symbolizes the fate of all her friends, all destined to die – sooner rather than later, and her character performs like a living omen. "How will my life ever be useful?" she quietly wonders, upset about not knowing what it would feel like to live fully, to love fully. Hanagatami's anti-war message is as strong as its coming of age theme. An ode to life and peace, the film also denounces the stupidity of a war that, just like flowers that are plucked too soon, has wasted too many young lives. As Ukai asks Toshihiko, "what is really wasted, the life of those who didn't go to war and were called cowards? Or the life of those who went and never came back?"
---
Hanagatami is now available to buy on Blu-Ray.
---
STREAM HANAGATAMI:
---
JOIN US!
Don't miss our monthly updates with film news, movie-inspired recipes and exclusive content! You'll only hear from us once a month. #nospam