Granada Nights: Film Review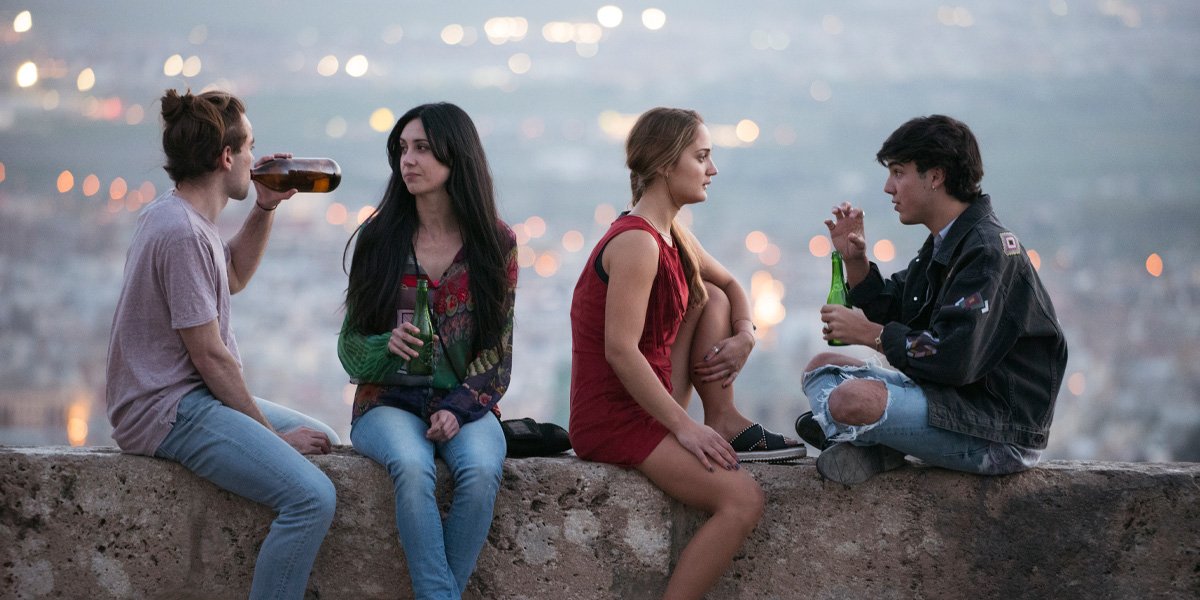 Granada Nights (Eyefive Films)
Granada Nights' story is nothing we haven't seen before, but with the help of new friends and a beautiful city to explore, there's enough to keep us invested in this emotional journey.
---

Heartbreaks can be one of the most traumatic and miserable events in our lives. Many times, they leave us feeling guilty and contemplating what we could have done to make things better in the relationship. They do not promptly leave our memory, ingraining anxiety, uncertainty, and lonesomeness instead, and making it difficult to move on. But there is a light at the end of this dark and lonely tunnel. Abid Khan's Granada Nights delves into the life of Ben (Antonio Aakeel), a heartbroken British-Pakistani young man who is anguished by the recent and unexpected separation from his girlfriend. In this time of despair, he relies on new friends and the cultural exploration of a beautiful Spanish city to bring him back to life.
After spending time apart from his soon to be ex-girlfriend, Helen (Alice Sanders, of How To Talk To Girls At Parties), who is currently studying abroad, Ben makes the decision to travel to the beautiful city of Granada and surprise her. When he arrives at her apartment, our protagonist has to withstand an enormous amount of confusion and shock, as he learns from Helen's roommate (and, later, from Helen herself) that her time in Granada has widened her horizons. Helen believes that their relationship is no longer what she desires, and ultimately leaves Ben heartbroken in a new city, without friends or family.
Naturally, he proceeds to a bar to drown his sorrows like there's no tomorrow, until he befriends a group of amicable international students that push him out of his comfort zone. But even with caring new friends and a new city and culture to explore, our lonesome protagonist continues to struggle with his past relationship, which prevents him from moving on with his life. This is how Granada Nights demonstrates that mending a broken heart takes more than just time: this heartbreaking and emotional story is first and foremost about a young man who needs to lose himself before he can begin to heal.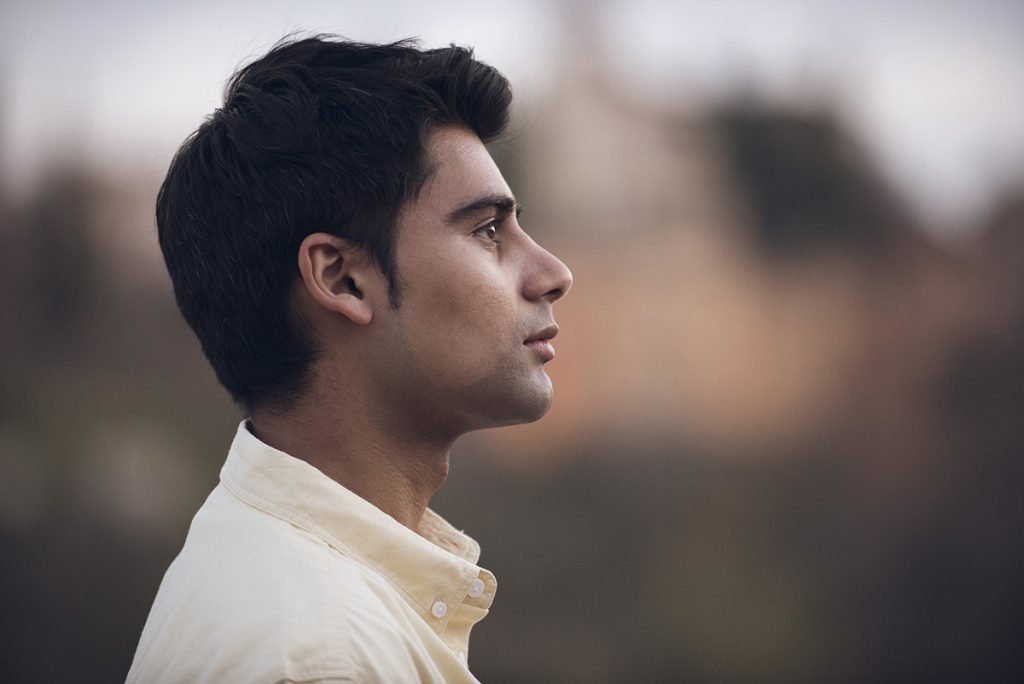 Though Granada Nights' subject matter is not unfamiliar, as the theme of heartbreak has been seen many times – in films like Luca Guadagnino's Call Me By Your Name and Derek Cianfrance's Blue Valentine, for instance – what should have distinguished this film is Abid Khan's mixed cultural background, which gives the filmmaker a unique perspective into these cultures. Like the protagonist, the director comes from a British-Pakistani background, and this could have allowed him to share his personal experiences in the film. Unfortunately, the cultural aspect is firmly downplayed in the movie, and used more as background noise, rather than for character development.
There are scenes in Granada Nights that highlight the beautiful multicultural history of Granada, but they are rarely at the forefront of the story. For instance, when the film shows us a native from Granada who dances the zambra, an exclusive type of flamenco only seen in the provinces of Granada, the audience is unable to fully appreciate this splash of culture, whose beauty dissipates when Ben's drama takes over, as he soon mistakes a girl for Helen and tries to kiss her. There are, indeed, some transitional scenes where Khan adequately shows Granada's architecture and nightlife, but these infrequent shots of the city's landscape and festivities only offer the audience a glimpse of Granada's historical beauty.
Despite these setbacks, Granada Nights successfully explores the thought-provoking topic of personal identity, an issue that Ben has struggled with throughout his life. Though heartbreaks can be emotionally painful and overwhelming, and damage one's self confidence, there is also a lesson to be learned from this somber experience, and Khan does an excellent job of showcasing Ben's journey of self-discovery by making him question his heritage. Born in the United Kingdom, Ben is forced to decide what kind of man he wants to become following his break-up. In a conversation between a Pakistani rose seller named Bilal (Ezra Khan, of Doctor Strange) and our protagonist, the director explores the conflicting relationship between the English and the Pakistani side of his identity, as he admits that he struggles with both.
Ben explains to Bilal that, in England, his skin color makes him stand out, and, in Pakistan, his family critiques him for the fact that his Urdu needs practice. Ultimately, he admits that he feels like a foreigner everywhere he goes. Bilal responds with a clever remark about the irony of Granada, a city designed with Moorish architecture, with a culture celebrated by Muslims who were once looked down upon in Spain, and Ben understands that it is not where you are from or where you are born that defines you, but it is finding a place where you feel like you belong. Granada has given him this sense of belonging – a place he can call his home.
See Also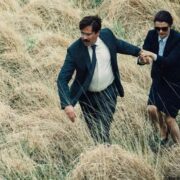 Granada Nights' secondary characters are essential to Ben's journey of self-discovery, as not only do they help move the narrative forward, but they serve as the protagonist's main emotional support. There's Oscar (Julius Fleischanderl, of Sami Blood) who plays the role of the caring older brother that Ben never had; there's the nurturing mother and voice of reason portrayed by Silvia (Laura Frederico, of 2020's Fatima); there's Lucas (Oscar Casas, of The Orphanage) who is the "party animal" and helps keep up the group moral even when no one is feeling their best. Though the talented cast do their best to make their characters feel authentic and believable, their narrative arcs are underdeveloped at the expense of Ben's own development. That said, Granada Nights is first and foremost the story of a heartbroken young man trying to find his identity, making the lack of characterization of these secondary characters understandable.
The director makes it easy for us to identify with the protagonist, as, over the course of the film, Ben experiences anger, sadness, confusion, and even, at times, happiness with his friends. The actor conveys all the physical and mental emotion that one might feel after a breakup, including the uneasiness of person who does not get to have closure in a failed relationship. Though Granada Nights regrettably fails to fully develop its secondary characters and to integrate the city's culture in the narrative, it's when it shows Ben's distressing journey of self-discovery, tackling themes of identity and belonging, that the film shines, and Khan does an excellent job of showing Ben's growth through his experiences.
---
Granada Nights is released in cinemas in the UK from Friday 28th May, 2021.