For All Mankind Season 4 Review

(Apple TV)
For All Mankind Season 4 is the best season yet, featuring thrills, chills, and a race to capture the most profitable asteroid Earth has ever seen.
---

Apple TV's For All Mankind is back for Season 4, and I'll just go right ahead and say it: It is, hands down, the BEST SEASON YET. If you're a sci-fi person and you've yet to indulge in this series, I highly recommend jumping on the Mankind bandwagon and hanging on for the ride; it's worth it in all its dramatic, spacious, breath-holding glory. For All Mankind Season 4 comes out swinging, with a big twist reveal, a harrowing space mission, increasing political tensions, and a race to capture the most profitable, mineral-rich asteroid Earth (or anyone) has ever seen.
For All Mankind explores the 1969 space race through an alternate version where the Soviet Union, not the United States and NASA, is the first to land on Mars. As a result, the space race never ends and NASA finds itself in its own race to keep up with Russia and their diversity efforts, as well as North Korea. For a more detailed explanation, read the full recap of Seasons 1, 2, and 3.
For All Mankind really outdid themselves with Season 4, which takes place eight years after Season 3, in the early 2000s. Ellen (Jodi Balfour, of The Crown) is president, there's a new space center named after late astronaut Molly Cobb (Sonya Walger, of Lost), and Happy Valley (NASA's base on Mars) has rapidly expanded its footprint there by turning former foes into partners.
Now 2003, the space program introduces new faces, increasing tensions on Earth and between the residents of the now-sprawling international base, big secrets, and a mission so daring and insanely impossible that, of course, it must be attempted by everyone … but will anyone succeed? And what about rogue space rebels?
Season 4 of For All Mankind opens with gorgeous cinematic footage of NASA mission KRONOS in space attempting to capture and haul an asteroid to Mars to mine for resources but failing in catastrophe. In fact, Season 4 is so jam-packed with such breathtaking space scenes that the full visual experience, combined with the nuanced camerawork and perfect mood music, really places the viewer right in the moment of not just feeling but also understanding the intense vastness and riskiness of space. It's truly a sight to behold, even if terrifying.
We continue to follow the storylines of an aging Ed Baldwin (Joel Kinnaman, of Suicide Squad), Danielle Poole (Krys Marshall, of Alone in the Dark), Aleida Rosales (Coral Peña, of 24: Legacy), and one other I cannot yet mention because it would spoil the surprise, but we're also introduced to new faces as NASA works to colonize Mars. In particular, Season 4 brings HVAC Repair Technician-turned-black-market-supply distributor on Mars, Miles (Toby Kebbell, of Servant), who brings so much needed mischief to the series, which pairs nicely with Ed Baldwin's personality.
Danielle commands Happy Valley, but Ed … well, things take a turn for Ed in ways you'll just have to watch to see how they play out. Still mourning the death of his ex-wife Karen (Shantel VanSanten, of The Boys) from Season 3, Ed is permanently on Mars but battling a secret issue. He looks worn and weary … rundown and tired. And as tensions between he and Danielle fire up and see them face off, Ed's personality begins to evolve with a turn seemingly towards the worst—until Dev Ayesa re-enters the picture with a proposition that revives every ounce of life and energy Ed lost in previous seasons. Helios is back, baby!
See Also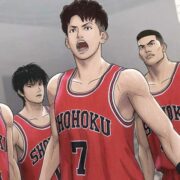 And, in addition to a Russian political coup, Happy Valley faces some showdowns while Ed's daughter, Kelly (Cynthy Wu, of American Vandal), and Aleida engage in a joint venture that puts them in the race to Mars, separate from NASA. As well, multiple space agencies enter the race to capture the most profitable, mineral-rich asteroid anyone has ever seen and bring it to Earth's orbit to mine. Who will get to it first? And will they be able to wrangle it into Earth's orbit? And if they do, will any mining ventures be successful or disastrous? And what about space pirates?
For All Mankind's Season 4 features much more action and excitement, with outstanding performances all around—namely from Irina Morozova (Svetlana Efremova, of Spinning Out) and Aleida Rosales. It features an exquisite world wherein one can hop a trip to the Moon in a day to stay at a resort. It also introduces us to a world where space travel has become so routine, it is now a business about resources, profits, and bragging rights as opposed to exploration, knowledge, and enlightenment.
Overall, Season 4 of For All Mankind is one that should be highly anticipated and appreciated for its cohesive storytelling abilities and reflections of how the world might look if we lived in an age of "what if".
---
For All Mankind Season 4 will be available to watch on Apple TV+ from November 10, 2023. Read our recap of Seasons 1, 2, and 3 of For All Mankind.