Drop Dead Gorgeous Competition (Ended)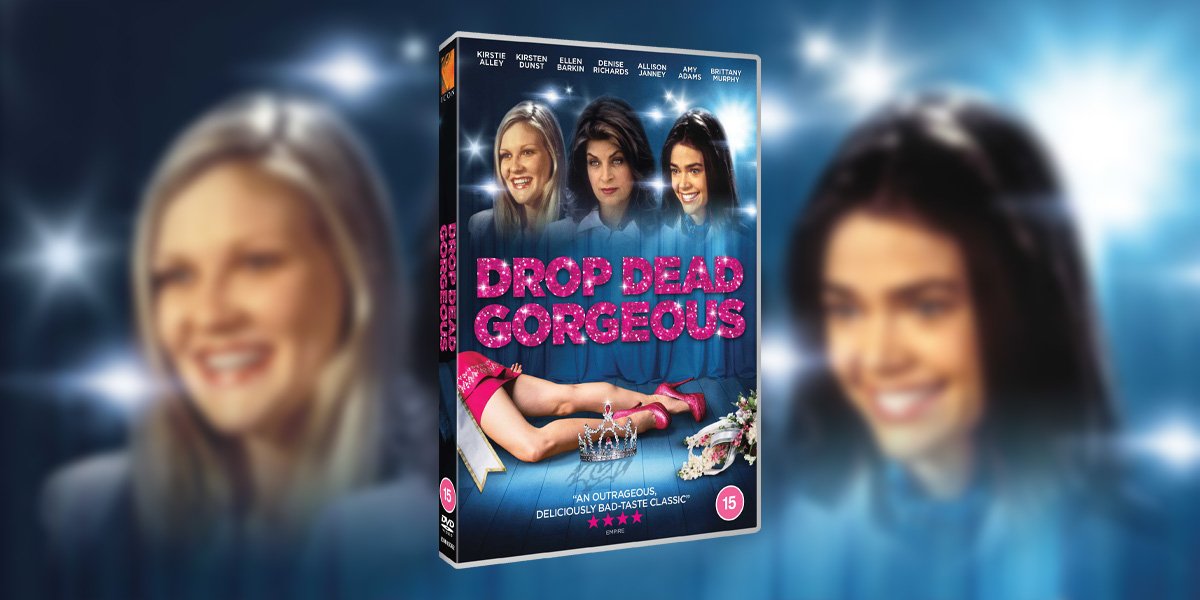 Drop Dead Gorgeous (Icon Film Distribution)
Enter our competition to win a DVD of Drop Dead Gorgeous, a wickedly twisted dark comedy starring Kirsten Dunst, Ellen Barkin, Allison Janney, Amy Adams and Brittany Murphy, out 26 April 2021!
---
To celebrate the upcoming re-release of 90s hit movie Drop Dead Gorgeous, on Digital & DVD 26th April, Icon Film Distribution and Loud and Clear teamed up to give two lucky winners a chance to win a DVD of this wickedly twisted dark comedy with a stellar cast!
In the small town of Mount Rose, Minnesota, a teen beauty pageant is about to unleash a fury of very unlady like behaviour. For in this contest, going after the crown is not just a fairy-tale dream but an all-out war where you win any way you can… or die trying. Drop Dead Gorgeous is a razor-sharp satire with an all-star cast, including Golden Globe® Nominee Kirsten Dunst, Golden Globe® Nominee Ellen Barkin, Academy Award® Winner Allison Janney, Golden Globe® Winner Kirstie Alley, Academy Award® Nominee Amy Adams, Brittany Murphy and Denise Richards.
Icon Film Distribution has given us two DVDs of the film for the winners of our giveaway: if you're a U.K. resident and you're over 18, enter our competition to win a free DVD of Drop Dead Gorgeous!
a Rafflecopter giveaway
The winners will be announced on 26th April on our Twitter page, and they will be sent an email where we'll ask for their addresses, so we can send them the DVDs. Fingers crossed!
---
Icon Film Distribution presents Drop Dead Gorgeous on Digital & DVD 26 April, 2021!
---
This competition has been listed on Loquax, The Prize Finder, Competition Database, and Competition Time.