Dragon Ball Super: Super Hero (Review): A Spectacular Fusion of Two Animation Styles
Dragon Ball Super: Super Hero (Crunchyroll)
Lord Piccolo and Gohan take center stage in Dragon Ball Super: Super Hero, a fun and vibrant addition to the Dragon Ball saga.
---

*Note that the English-language dub was screened for review.*
Dragon Ball Super: Super Hero marks the first film in the Dragon Ball franchise (comprised of twenty-one productions, spanning the original, Z and Super era) to use 3D animation for most of its shots, blending its 2D-drawn characters into a fully realized three-dimensional world. The result isn't perfect, but it makes for an interesting fusion (ha!) of two different animated styles that needs to be experienced on an IMAX screen.
The film's climax, set in the Red Ribbon Army's base, contains some of the most spectacular action I've seen in an animated film all year. It contains classic Dragon Ball power moves you've come to expect from the franchise while twisting things up a bit. Without giving anything away, let's just say that an early decision made by Lord Piccolo (Christopher Sabat) to obtain a new form from Shenron (also voiced by Sabat in the english-language dub) after San Goku (Sean Schemmel) and Vegeta (Sabat) don't answer Bulma's (Monica Rial) communication device, since they're too busy fighting each other (of course), pays off in more exciting ways than one.
To rob you of that pleasure of discovering Piccolo's new form for the first time would deprive you of the film's very best moment, alongside one final power move that completely overloaded my senses with a blast of vivid colors and light. On a side note, this was the first time in which I saw a film in IMAX's new XT Laser projectors at a brand new cinema that had opened recently, and the experience of seeing these bright colors on a gargantuan screen in the most precise, crystal-clear way, was overwhelming and added to my overall enjoyment of the experience. It's the type of action that begs to be seen on the biggest of screens, with a huge crowd reacting at the right moments.
When Goten (Robert McCollum) and Trunks (Eric Vale) utilize the fusion technique, had my screening been sold out, everyone would have erupted in Avengers: Endgame-level of cheers. Every single time any character attempts the fusion technique, it is such a cinematically satisfying moment that it deserves its form of applause, especially when the characters don't fail their fusion (because when they do, oh boy). Nevertheless, the build-up to the culmination of their choreography needs to be applauded all the time. It's the type of animation that the big screen was made for, and we should want to celebrate it all the time with the most rapturous form of applause possible.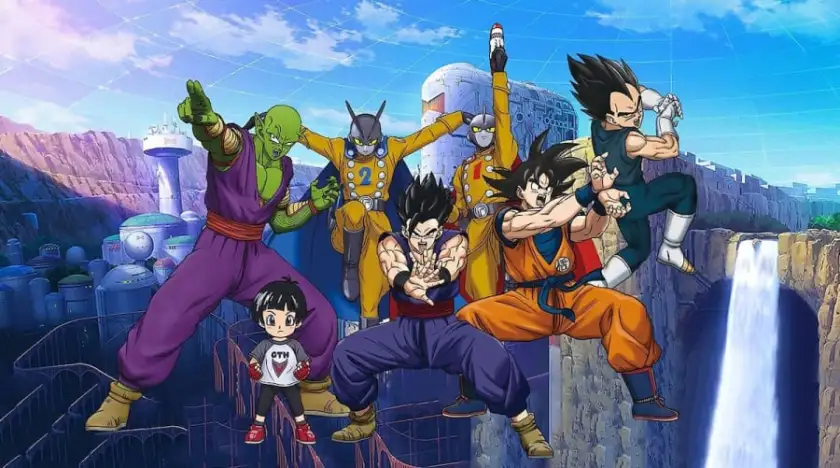 The entire climax was worth the price of admission for IMAX alone. It'll not only satisfy the most hardcore of Dragon Ball fans, but convince anyone who wasn't familiar with the material to seek out previous films in the franchise and start watching the anime series as well. For those who have never seen a Dragon Ball film (or episode) before, the movie does a good job at establishing who the main threat is: Commander Magenta (Charles Martinet), who lures Dr. Hedo (Zach Aguilar) to kill Piccolo and Gohan, by framing Bulma as the founder of a corrupt company (when it is in fact the Red Ribbons who are the bad guys). Little does Piccolo know that Magenta wants him, Gohan, Goku, and Vegeta to come to his base so they can get killed by Cell Max (Dameon Clarke), this film's "indestructible" creature (but there's always a weak point).
So you don't need to have watched Dragon Ball Super: Broly to understand the movie, even though your enjoyment will be better off if you watch every Dragon Ball film from Battle of Gods onwards (the others aren't so important to the story at hand, but provide great insight to the power mechanics, character relationships and animation style). Those who have seen Battle of Gods and/or Super: Broly will think it's one of the best Dragon Ball films (even though my personal opinion is that Battle of Gods is the ultimate Dragon Ball movie), but the uninitiated may love its quick-witted humor, impeccable action sequences and unique animation style.
See Also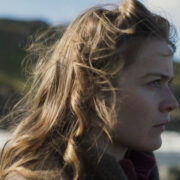 Where the movie fails to engage is in its sense of pacing. The first two acts are nothing but massive exposition dumps, and it gets somewhat tedious as it clunkily leads into the final act. Audiences will have to wait a rather long time for the movie to get to the good stuff, but once it gets there, oh baby. Buckle up, and enjoy the ride.
The Dragon Ball fan in me would've loved to see more of Goku and Vegeta, but their screen time is very limited here. However, it didn't necessarily matter because the previous twenty films focus mainly on Goku himself, and to have Piccolo be the main character in Super Hero felt like a terrific change of pace and energy for the Dragon Ball franchise. He gets to shine more than his previous movie appearances, and it was great to see him unleash the full extent of his powers on an IMAX screen. If you're a die-hard Dragon Ball fan, you're not going to care one bit about what I have to say about the movie because you're already in the theater watching it (or have seen it already). But if you're a non-fan, you should get into Dragon Ball immediately, because it's one of the best anime ever made, and you will not waste your time. Sure, there are some very bad movies, but Super Hero is one of the best and one of the most satisfying continuations to the Dragon Ball franchises yet.
---
Dragon Ball Super: Super Hero is now playing in theaters worldwide.