Competition: Win a Digital Copy of "Red Soil" (Ended)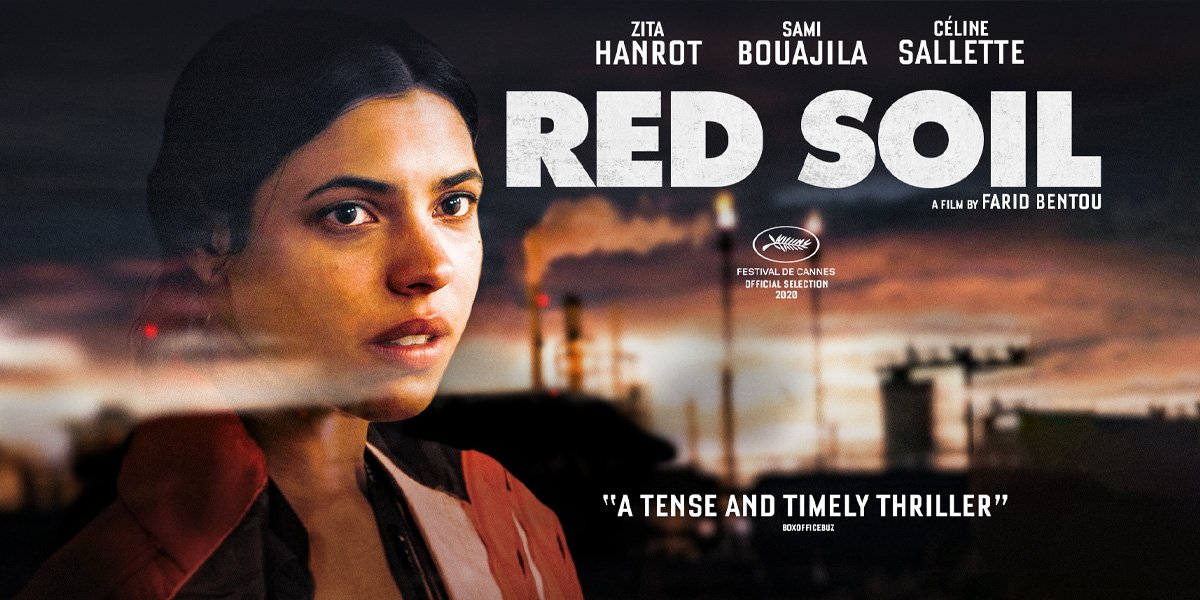 Red Soil (Signature Entertainment)
Enter our competition to win a Digital Copy of edge-of-your-seat thriller Red Soil, produced by the Dardenne brothers and out on Digital Platforms 16th August.
---
To celebrate the upcoming release of Red Soil, Signature Entertainment and Loud and Clear teamed up to give three lucky winners a chance to win a digital copy of this upcoming thriller, out on Digital Platforms 16th August!
Red Soil is a timely and edge-of-your-seat Dardenne brothers-produced thriller, directed by Farid Bentoumi. Reminiscent of Erin Brockovich or Dark Waters, the film stars Zita Hanrot (The Hookup Plan), Olivier Gourmet (The Kid with a Bike) andCéline Sallette (The Returned). Nour (Hanrot), a young nurse, finds a job running the infirmary at the chemical plant where her dad (Sami Bouajila) has been labouring for 30 years. She soon discovers a vast cover-up involving toxic waste dumping, cancer victims and a corrupt local government. Now the young woman will have to choose between hiding the truth for her father's sake or becoming a whistleblower and speak out against corporate greed to uncover the local pollution scandal.
Signature Entertainment have given us three iTunes codes for the winners of our giveaway: if you're a U.K. resident and you're over 18, enter our competition to win a free Digital Copy of Red Soil!
Red Soil: Loud and Clear's Competition
The winners will be announced on 16th August on our Twitter page, and the codes will be sent by email. iTunes codes can be redeemed by following a link at the very bottom of every store page of iTunes from your computer, mobile phone, tablet device or AppleTV (more information here).
---
Signature Entertainment presents Red Soil on Digital Platforms 16th August. Click here to pre-order the film.
---
This competition has been listed on Loquax, The Prize Finder, Competition Database, and Competitions Time.
---
JOIN US!
Don't miss our monthly updates with film news, movie-inspired recipes and exclusive content! You'll only hear from us once a month. #nospam