Cicada: A Tender Love Story Bolstered by Authentic Performances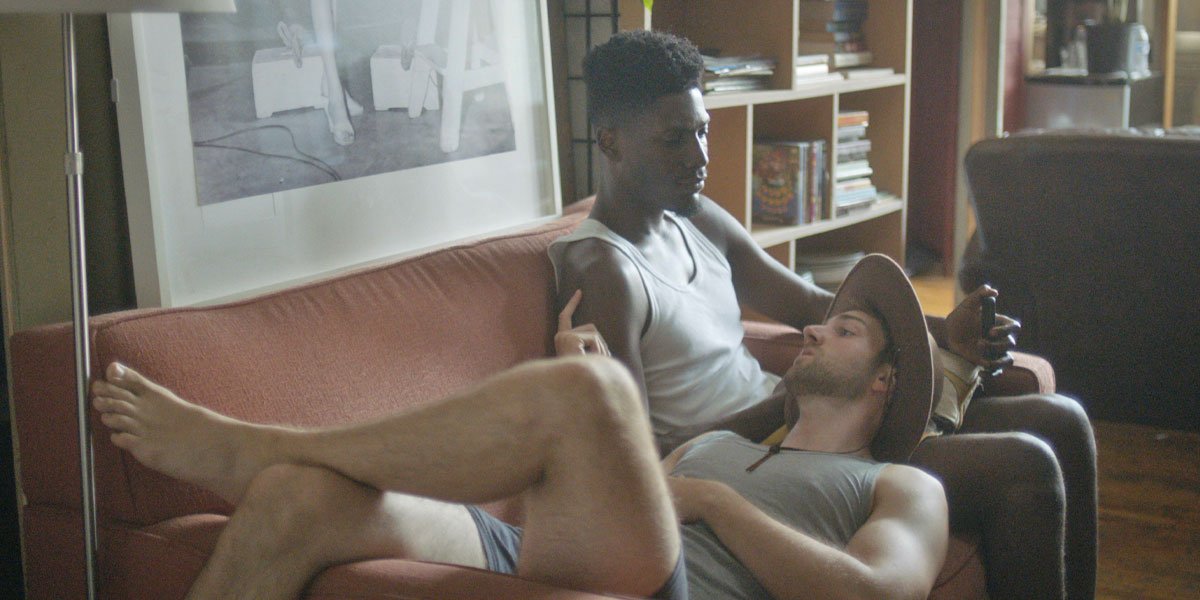 Cicada (Courtesy of NewFest)
Cicada's blend of unfiltered personal experience from its two leads and insightful dialogue help create one of the most affecting queer films in years.
---

When making a film about a niche group or subculture, it's usually pretty obvious whether or not the filmmakers have the knowledge necessary to make a movie that will be true to the experiences of that group and respectfully tell their story. Done well, this is Jennie Livingston's 1990 masterpiece Paris is Burning, which explores the ballroom and voguing scene of New York in the 1980s and gives the subjects depth and dignity. Done wrong, it's the tone-deaf racial politics of Peter Farrelly's best picture winner Green Book, and its naïve assumption that racism is a thing of the past. Fortunately, Matthew Fifer and Kieran Mulcare's directorial debut Cicada falls into the former category, beautifully tracing the lives of two queer men as they navigate their budding relationship and past trauma, for one of the best queer films in recent memory.
Cicada's opening scenes toe the line between documentary and millennial existential horror. Ben (Matthew Fifer, also the director and writer) spends his days stuck in a lifeless cubicle and his nights hooking up with anyone who will make eye contact. It is a good sign early on that Ben's bisexuality doesn't fall into popular tropes and stereotypes: he's not pretending to like girls and lying to himself or seeking attention, he just likes who he likes, and the movie accepts that early on and doesn't dwell on it. These early scenes play out as a depressing ode to Chantal Akerman's 1975 film Jeanne Dielman, 23, Quai du Commerce 1080 Bruxelles, which similarly follows a housewife and the monotony of her everyday life. There is a real sense of longing for something different with Ben: the hookups never satisfy him and he struggles to connect with his friends. He is unhappy with life but has neither the drive nor opportunity to change his situation, something many young people can sadly relate to.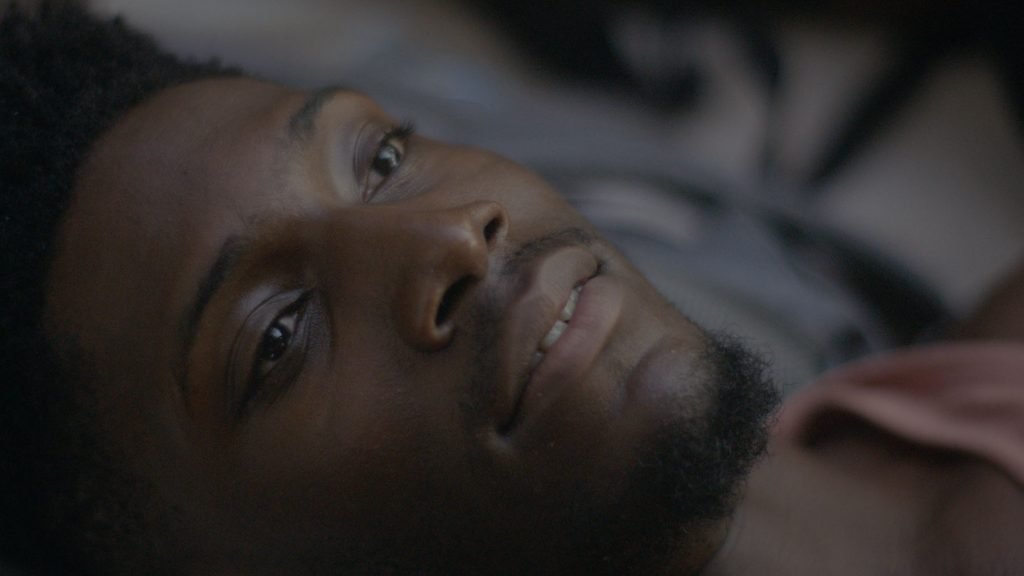 Thankfully, Cicada does not dwell on the horror of monotony for long. In a scene that would feel natural in a fairy tale, Ben spies Sam (Sheldon D Brown, who contributed to the script as well) in an outdoor bookstore and strikes up a conversation that leads to a date. Fifer and Brown's chemistry is palpable, and they imbue the early stages of their relationship with a tentativeness that suggests both are carrying baggage they would rather forget but can't let go of. Frequent flashbacks to Ben's childhood hint at some sort of trauma, which is further supported by frequent trips to the doctor for an illness that may be mental rather than physical, while Sam's hesitancy to show affection in public hints at a homophobic upbringing.
Cinematographer Eric Schleicher frames the couple as specs against the imposing backdrop of the city, frequently locking the camera down and gently tracking the two as the lazily wander around, discussing their childhoods and experiences as gay men with a frankness that is both startling and refreshing to see on film. So often, stories about queer people and, specifically, gay men, hide under innuendo or are relegated to the sidelines, and to see Ben and Sam discuss their experiences with sexuality simply and honestly is a welcome change of pace.
With its minimalistic filmmaking and a heavy focus on characters, Cicada could easily be placed in the mumblecore genre that has grown in popularity over the last decade. There is very little narrative drive and not much happens aside from people talking and walking around. In lesser hands, this would have made for a film that struggles to make a point and leaves the audience feeling empty once the credits roll. But, like Andrew Haigh's Weekend and Noah Baumbach's Frances Ha, Fifer's script gives purpose to the lives of Ben and Sam and allows their experiences to explore bigger truths. They feel like real people that you could meet on the street and are driven by more than that post-college ennui that so many lesser films rely on. Perhaps the best choice made by the film to avoid that cliché is the incorporation of the two leads' life experiences into the script of the movie. When both of the leads are sharing experiences that happened to them, it further serves to deepen the emotional value of the film, leading to quite a few hopeful and heartbreaking moments.
Cicada also deserves praise for handling very sensitive topics with grace and restraint. In the second act, Ben decides to see a therapist (Cobie Smulders) on the advice of his doctor, and their conversations touch on often taboo topics that are better left undiscussed in this review, but aren't portrayed in a way to make us pity Ben. It gives his character depth without being exploitative, and helps us understand his struggle better. Sam's experience as a black gay man is articulated beautifully in a conversation between the two leads on what it means to be the "other" in society and how that influences one's outlook on life. The connection between Fifer and Brown helps these scenes along and prevents them from feeling melodramatic or pandering: both the audience and characters are treated with the respect they deserve. Making for a deeply emotional experience that deserves to be counted as one of the best independent queer films in recent memory, and worthy of the recognition modern classics such as Moonlight and Portrait of a Lady on Fire received.
---
Cicada was screened virtually at NewFest on October 16, 2020, with a special Drive-In screening on October 24. The film was released in North America on October 29, 2021, and will be released in cinemas and on demand in the U.K. on January 21, 2022.
---
JOIN US!
Don't miss our monthly updates with film news, movie-inspired recipes and exclusive content! You'll only hear from us once a month. #nospam